Volunteering in North Idaho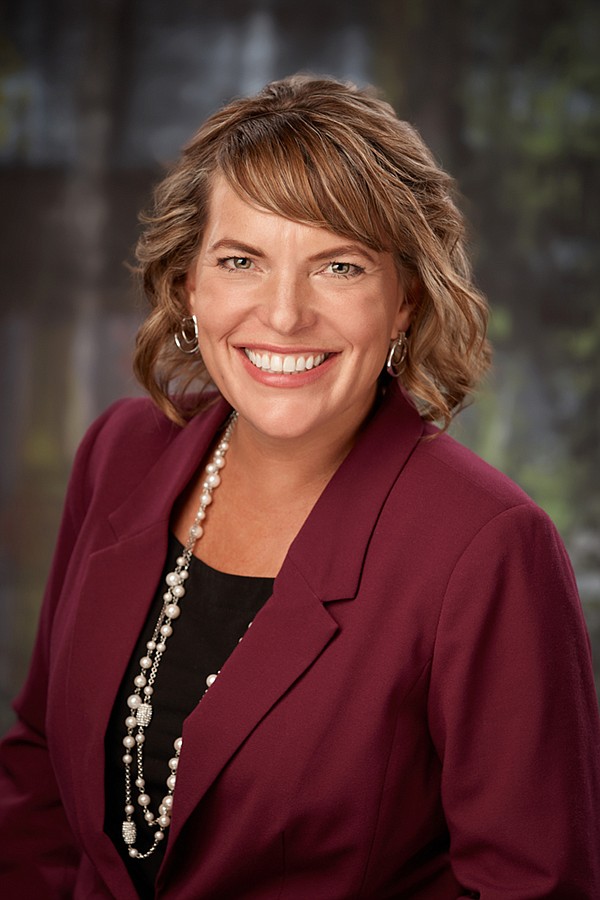 Do you volunteer? If so, congratulations! Volunteerism is one of the most cherished of American values and here in North Idaho, that certainly rings true. Volunteers are the backbone of our community and April happens to be National Volunteer Month. The Post Falls Chamber of Commerce Ambassador Committee is our primary group of volunteers, they assist with member recognition and retention and they work in various capacities at our events, but ALL of our committees have incredible people committed to the work we do. The following is a list of our dedicated and highly valued committee members.
Ambassador Committee: Kylee Mein, Dan Blanchard, Mark Botterbusch, Vicki Busby,Lindsey Chambers, Karla Cook, Kelly Gwinn-Duby, Darlene Kacalek, Roman Kleng, Andrea Marich, Chris Pappas, Kristin Ristic, Alison Roberts, Cortnee Spurrier, Joshua Urbick, Kay Viebrock and our chair Valerie Wilcox.
The Business and Education Committee: Andrew Preiss, Anita Parisot, Anna Wilson, Chris Sensel, Colby Mattila, Jess Dretke, Jessica Bauman, Jessie Morrow, Jim Koester, Julie Holt, Katharine Frank, Mark Mason, Mark Tucker, Melinda Tompkins, Pam Houser, Rocky Owens, Sheri Bullock, Shelly Zollman, Stacey Hanlon, Tacey Keylon, Trina Caudle, Tracy Sanders, Vicki Isakson and our chair Christina Cox.
The Joint Public Policy Committee is served by Alan Wolf, Brett Seright, Cindy Jordan, Dani Zibell-Wolfe, Diane Fountain, John Beacham, Jame Davis, Juli Smith, Karen Roetter, Kerri Thoreson, Linda Davis, Marilee Wallace, Melody Foresmann, Pam Houser, Bob Seale, Ron Nilson, Shelly Enderud, Suzanna Spencer and the Coeur d'Alene chair Lauren Benedict and the Post Falls chair Len Crosby.
The River City Leadership Academy Committee is served by: Cindy Jordan, Graydon Stanley, Jennifer Craft, Jerry Lyon, Jessie Morrow, Jim Koester, Kay Viebrock, Lynn Borders, Pam Houser and our chairs Colleen Hoffman and Rana Cantrell. The Reverse Job Fair Committee is served by: Jessica Bauman, Jess Dretke, Dave and Vi Risdon, Trina Caudle, Sheri Bullock and our chair Jessie Morrow.
We want to thank each and every one of you from the bottom of our hearts, the Chamber could not do what we do without you.
While these volunteers have been working away on various projects, the Chamber team has been busy planning events. Mark your calendars for Coffee Connections on April 28, 8 a.m. at the Chamber. This is a free event and will feature Jennifer Smock of Windermere Coeur d'Alene Realty, Post Falls speaking about the "Real Estate Statistical Market Update."
Next up, Connect 4 Lunch May 18 at Red Lion Templin's on the River sponsored by Northwest Specialty Hospital. Doors open at 11:30 a.m. Dave King, Director of Occupational Medicine for Northwest Specialty Hospital will speak on "Employee Health on the Post COVID Era."
And finally don't forget to save the date for the annual Post Falls Chamber Golf Tournament at The Links Golf Course on June 11. Shotgun start at 1 p.m.
• • •
Christina Petit is the president/CEO for the Post Falls Chamber of Commerce.