One man's trash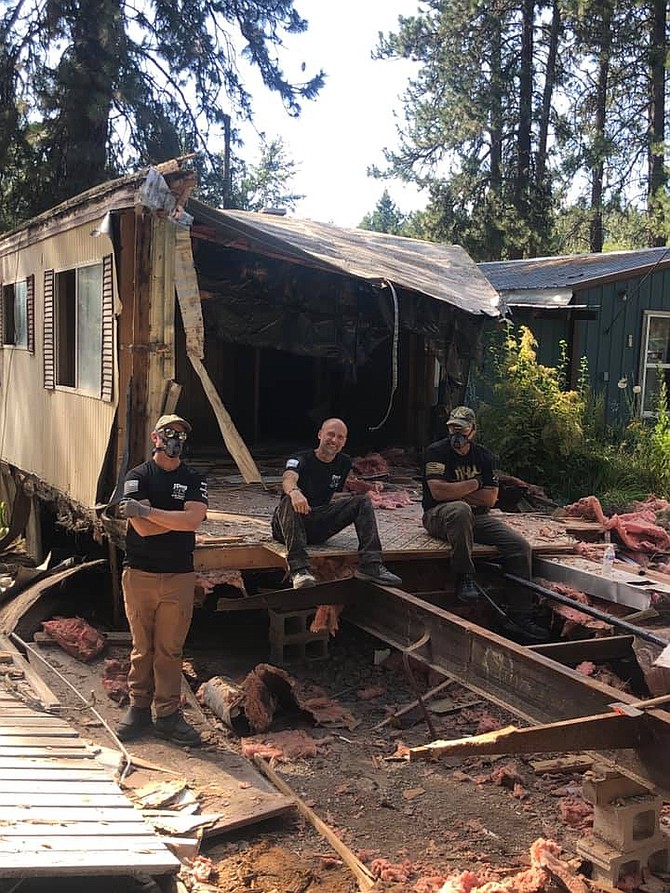 John Merwald's first job in North Idaho was bigger than he expected.
In June 2020, a local woman passed away, leaving behind a home full of hoarded items. Her family enlisted Merwald's brand-new business, JDog Junk Removal & Hauling North Idaho, to clean the place.
It was a daunting task.
"Nobody had any idea how bad the property had become," Merwald said.
His crew had to wear respirators for safety. As they sifted through mounds of refuse, they came across both treasure and trash — a 100-year-old desk that was later refurbished, among 18 fish tanks and rotten food.
In the end, they hauled away about 17 tons of trash.
But the real sense of accomplishment came when the woman's family saw the cleaned-out home. It looked like it did 20 years ago — the way they remembered it.
"They were all in tears," Merwald said. "For us, that's why we do this."
A nationwide brand operating in 27 states, JDog Junk Removal & Hauling provides franchise opportunities exclusively to veterans.
Merwald is one of them. He enlisted in the Marines straight out of high school and served for 10 years. He sees his first solo business venture as another way to serve.
After January's windstorm, Merwald and his crew cleaned up about 10 trailer loads of debris and helped cut up fallen trees in Farrugut State Park.
"It's in every military member's DNA to support and help their nation and their community," he said.
That includes his fellow vets.
Merwald currently employs six people — three veterans and three adult children of veterans. JDog's goal is to reduce veteran unemployment.
"It's a group we often overlook," Merwald said.
JDog is an eco-friendly brand. From estate cleanups to demolition jobs, crews aim to recycle and donate 60-80% of the junk they haul. The goal is to send as little to the landfill as possible.
Merwald has partnered with Newby-ginnings of North Idaho, which provides basic necessities and essential household items to veterans and their families at no cost.
Once a month, JDog helps five families or businesses market their garage or liquidation sales. After the sale, Merwald's crew picks up unwanted items for donation, free of charge.
"All we ask is that they donate 10 percent of the proceeds to Newby-ginnings," Merwald said.
For Merwald and his employees, the work isn't always about the pay. More than anything, it's about supporting the people around them.
"When somebody's in a bit of trouble, the best thing to do is give," Merwald said. "Veterans enjoy that."
To inquire about JDog Junk Removal & Hauling's garage sale program, call (208) 457-3153.
Info: www.jdogjunkremoval.com