Celebrating our mothers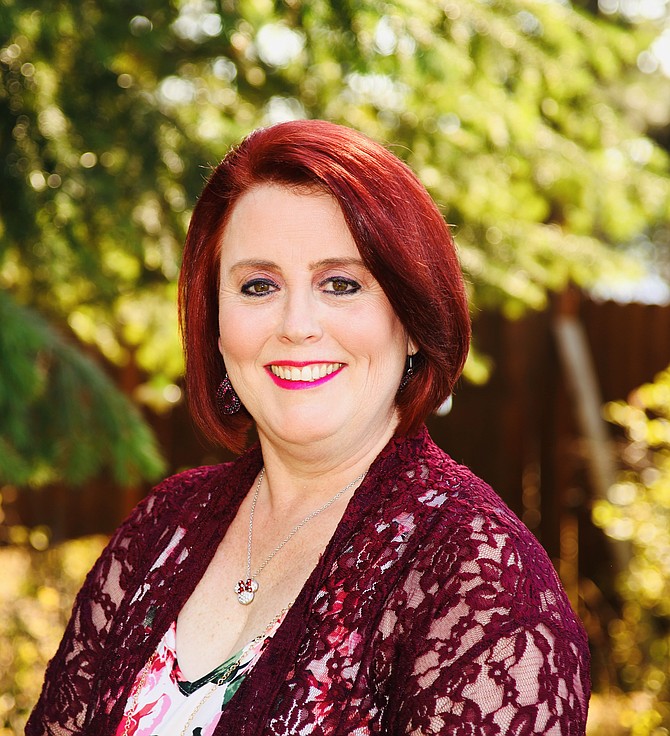 "A Mother is not a person to lean on, but a person to make leaning unnecessary!" — Dorothy Canfield Fisher
As I was thinking about what I should write about this month, my thoughts kept going back to this past holiday we call "Mother's Day!" A day to celebrate one of the most significant persons in our lives, our mothers. The relationship that most share with her is beyond words. She is the source of unconditional love that nurtures us throughout our life. She shows us that we can achieve everything that we want in our lives as she shows us the right path. She makes our life truly beautiful and meaningful. We should make sure she is showed she is always needed and loved. She doesn't need lavish gifts, just something that comes from the heart will do.
A mother is someone that is always there for you. When everyone else turns away, she is the one turning toward you, when you fall, she's the one that helps you up, and when your heart is filled with sadness, she's the one that gives you that glimmer of sunshine and hope. The day a child is born, so is a mother. A child and their mother have a special bond that only they can understand. You can't fool your mom as she can see right through you and always knows what's wrong. From the first day of school to your high school graduation, to the day you move out and to the day you get married, you think, "Wow, I'm free and mom can let go!" Everyone knows those words are just that, words, and we really want them to hold on just a little longer as we navigate this scary world. We might not be quite ready to be completely on our own.
At times it may seem like all your mom ever does is yell at you as a kid and just hates you, but she only does this because she loves you so much. Mothers love their children as much if not more than you love them and only wants what is best for you. She doesn't want you to make the same mistakes she did as she has been through a lot of the same things you are going through before. She hates to see you hurting and is always looking out for you no matter how old you are.
One thing we all seem to forget to tell our moms is how thankful and appreciated we are for everything they do for us and how much we love them. Yes, that's what Mother's Day is for, as the world sets aside this day just for them, even though we should be telling them this every single day. I am so grateful for the way I was raised. My mom was never afraid to be my mother, to put her foot down to teach me right from wrong, to make sure I did my best. She always let me know I had a mom who cared about me, who believed in me and who was there for me no matter what. Growing up with that support made me who I am today.
My mom is currently one of the volunteers helping at the Hayden Chamber office. She stops in when she can and it's so nice to be spending some quality time with her. She and my dad, are also taking part in our flag ceremonies at some of our breakfast meetings, as they are a part of the American Legion Post No. 154 — Rathdrum that just joined the Hayden Chamber. They are being sponsored by TDS Fiber (Title Sponsor for our breakfast meetings), for their membership. Thank you again for all your help as I push through the learning curves on this new adventure. (I've attached a picture of her.)
I too, take all this to heart, as I am a mother of a grown son who lives on the other side of the country in New York. Even though we now have miles between us, we still try to speak to each other daily. Some days we each have a lot to say, other days we just listen to one or the other as we talk about our highs and lows of our day. Thank you for choosing me to be your mom. My favorite quote from a book we both love — "I'll love you forever, I'll like you for always, As long as I'm living my baby you'll be!" — Robert Munsch
I am so excited to welcome our six new members for April, Right Choice Realty Group — Kelly Upchurch, Blades by Tara-Cutco Cutlery, Union Gospel Mission, Manuel Schneidmiller American Legion Post No. 154 — Rathdrum, Virtual Golf Systems and Photography by Luba.
Ribbon Cuttings last month included Open Arms LLC, Elite Tire & Suspension and Marilee Wallace Tomlinson Sotheby's International Realty.
The next Hayden Chamber Business & Breakfast meeting at 7 a.m. Thursday, June 24 at the Best Western Plus Coeur d'Alene Inn, will feature Guest Speaker Jennifer Smock from Windermere Realty as she will be discussing the real estate market happenings in our area. Don't miss out and get your tickets early as this will sell out and tickets are limited.
Watch for information coming out soon for participation in the Hayden Chamber's Business Fair Expo to be held at the Silver Lake Mall. Save the date for Wednesday, Sept. 15.
So in conclusion, remember to think about your mother, not just every Mother's Day but every day. Whether she is still in your life, was not a part of your life, is your bonus mom or has passed on to another life, she will always be your mother.
• • •
Andrea Fulks is the executive director for the Hayden Chamber of Commerce.