Introducing the Post Falls Chamber family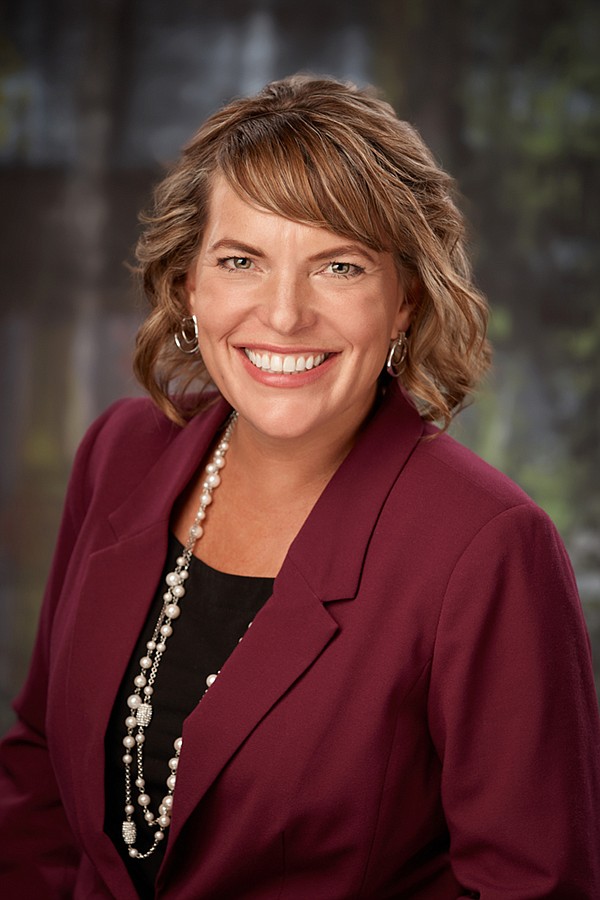 As the days shorten and the leaves begin to turn; the cool air smells of apples and pumpkin spice… and we realize that "Autumn is the season that teaches us change can be beautiful." — Heather A. Stillufsen.
There are changes happening at the Post Falls Chamber and we are thrilled to announce that Jackie Wright has joined the Post the Chamber family as our Business Development Director. With Jackie on board, we now have a full team ready to serve our members and this comes just in time to celebrate my first full year serving our Chamber. It's hard to believe that a year has already passed. I have learned so much and have thoroughly enjoyed getting to know many of our members this past year. We could not do what we do without a strong team, so I would like to share a little about each member of the Chamber family and how they can be of service to you in the coming year.
Val Wilcox is our Office Manager and a valued member of the Post Falls Chamber Team since 2017. Val has a long history of community involvement and volunteerism in Post Falls and Coeur d'Alene, and brings many years of business and marketing experience to the Chamber. She has been a board member of the Post Falls Education Foundation, current executive board member of the Boys and Girls Club of Kootenai County, and Post Falls Chamber Ambassador Committee Chair. Val is a vital part of the office management, she makes sure payments are processed, phones are answered and volunteers are coordinated. Val is also in charge of running the Post Falls Visitor Center Monday through Friday. She puts a ton of effort into making sure we have detailed information available for our visitors. The visitor center sees approximately 1,100 people a year and she sometimes spends up to an hour with a visitor sharing all of the wonderful things about the area. The customer service she provides to our members and visitors is second to none and we are very lucky to have her on board!
RaeAnne Capaul is our Executive Administrative Assistant and she joined the team on June 21. RaeAnne is an integral part of the Chamber team. She has the distinct pleasure of making sure our staff, members and customers have the information they need, when they need it, while ensuring that we meet our stringent deadlines and demands on a daily basis. If you have questions on events, billing or your member information, RaeAnne is your contact. She also provides a wealth of resources in the visitor center when Val is unavailable. RaeAnne is the only other full-time employee and she gives her all every minute she is here! She was born and raised in Coeur d'Alene and served more than 10 years in the Assessor's Office at Kootenai County, along with 12 years of research and customer service experience. RaeAnne is a dedicated advocate for ALS Research (Lou Gehrig's disease) and has volunteered much of her time to the ALS Association and the last four years as a Board Member for Matt's Place Foundation. RaeAnne's positive attitude and tireless energy is a perfect fit for what we do!
As I mentioned earlier, we now welcome Jackie Wright to our team. Jackie started with us on Sept. 1 as the new Business Development Director. Jackie is in charge of retaining our current members and recruiting new members. Jackie brings 20-plus years of experience in business development, fundraising, sales and marketing. She has a big heart and true passion for the work we do with a love of connecting people. Jackie has received multiple awards in her career including Employee of the Year with STCU and National Rookie of the Year from the Credit Union Executive Society. Jackie is clearly no rookie when it comes to business development and we can't wait to see where she takes our membership. Look for her at our next events.
Speaking of events… The Post Falls Chamber of Commerce is hosting a series of pre-recorded Election Forums in the final week of September. These will all be presented via Zoom and will be free of charge. We plan to run them at a later date in October, as well, but we wanted the information out there in time for the Absentee Voters to make an informed decision.
The Post Falls City Council Forum will be presented on Monday, Sept. 27 from 5:30-9 p.m. The Post Falls Mayoral forum will be shown on Tuesday, Sept. 28 from 6-7 p.m. and the Post Falls School Board Forum will run 5:30-9 p.m.
Then join us on Oct. 7 from 4-6 p.m. for our Annual Membership Appreciation Party here at the Chamber with great food and lots of prizes.
The next Connect 4 Lunch, sponsored by Northwest Infant Survival and SIDS Alliance is Oct. 19 at Red Lion Templin's Hotel. Doors open at 11:30 and the program begins at noon.
Proudly Serving You,
• • •
Christina Petit is the president/CEO for the Post Falls Chamber of Commerce.