NIA Women of Impact in their words: 'T' is for Technology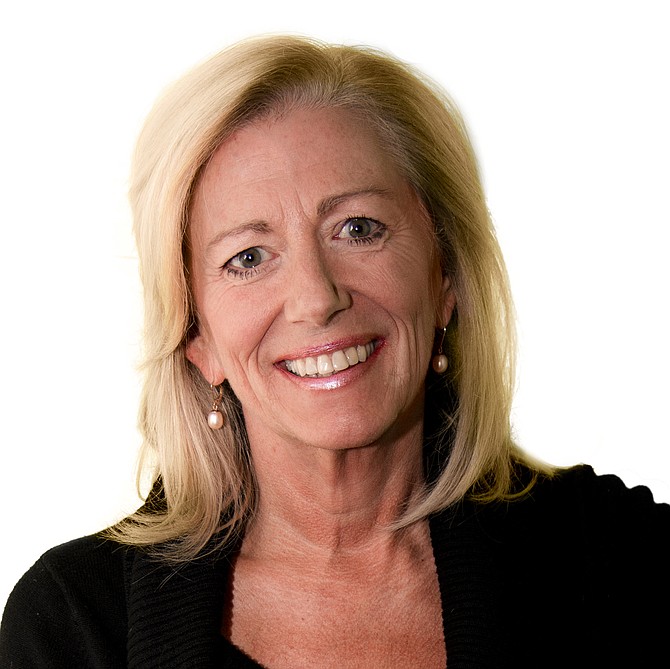 I watched an incredibly inspiring and true movie the other night about three women at NASA who were instrumental in one of our country's greatest historical events — the launch of astronaut John Glenn into space. The movie is called "Hidden Figures" and stared actresses who portrayed real life mathematicians Katherine Johnson, Dorothy Vaughan and Mary Jackson. These three African-American women made NASA's early space missions possible. Once the movie was over and all the credits had scrolled across my screen, I opened my web browser to look these NASA ladies up and when I began to read more about them, they quickly became three of my hero's.
The Women of Impact Leadership Roundtable met in February and our topic was, you guessed it, "Women in Technology." We discovered that without women, technology, as we know it wouldn't exist. The very first computer programmer was a woman, Ada Lovelace. Mathematics Ph.D. and legendary Naval officer Grace Hopper is responsible for computers' capability to process commands in English, and Mary Wilkes was the creator of the first personal computer. Along with my new found heroes, Annie Easley is one of many African-American women whose decade-long careers at NASA gave us batteries, rocket engines, and beyond. In fact, without Ms. Easley, hybrid cars would never have existed.
Yet today, only 28.8% of women make up the tech workforce. Here are some stats: (Source: Statista).
• In 2020, only about 25% of employees in the big tech companies are female. Google 23%. Apple 23%. Microsoft 20%. Facebook 23%. Amazon n/a.
• African-American women hold just 3% of computing-related jobs, 6% held by Asian women and 2% held by Hispanic women.
• Women were 22% more likely to experience "Imposter Syndrome" in the workplace (the overwhelming feeling of being out of place compared to colleagues).
• Positively, women's earnings are outpacing those of men's when it comes to high-skill jobs.
With this information in hand, we turned to our roundtable speakers — four local ladies of tech — to chat with us and share details about what projects they are working on.
Mary Everett received her undergraduate degree in marketing from the University of Idaho in 2020, with a minor in computer science, mathematics and Spanish. She transferred directly to graduate school at the U of I's Coeur d'Alene campus and is now working toward a Ph.D. in computer science with an emphasis in robotics and artificial intelligence. She spent her first year of the program working on bringing up and communicating with a 700-pound Fanuc robot donated to the program before interning with NASA on an aerospace data science project over the summer. This academic year, she has taught a course in machine vision and is now working on a remote sensing "smart" ai-focused agriculture project as part of her dissertation. I'm going to add Mary to my personal list of the above-mentioned hero's!
Navigating the online marketing world since, well, the online marketing world has existed, is Jamie Morgan. Jamie has been an instructor at the North Idaho College Workforce Training Center for five years instructing businesses and individuals on how to navigate their own online marketing via social media, blogging and strategic planning. She has coached hundreds of small business owners and entrepreneurs on how to quickly, effectively and at low cost make an impact in this ever-changing online world we live in; pretty impressive work and a pretty impressive lady.
Our next speaker was Executive Director of Gizmo-CdA, Erin Lanigan. Gizmo-CdA is Coeur d'Alene's only nonprofit community makerspace, located on the NIC campus. They have been building creative confidence and curiosity through programs that give all people access to tools, technologies and mentors for seven years now. Gizmo is a place where art, design, technology and tools are connected by the hands and minds of the people of this community. It's a place where everyone does creative play, from pre K through gray. New to our area, but not the tech field, Erin is a wealth of information on all things techie and welcomes visitors to Gizmo-CDA to check out all they have to offer. (Mary, Jamie and Erin can all be found on the NIC campus in the Hedlund building.)
And our final of four (it is March Madness after all) is a local hero of mine, LaDonna Beaumont. LaDonna is new to this tech title as a pilot earning her instrument rating. She earned her Private Pilot's License in 2019 and owns a Cessna 172, which she flies out from Pappy Boyington Field. The instrument rating is an airman rating obtained following the completion of applicable knowledge and practical tests solely by referencing the technology of the aircraft's instruments. LaDonna is in good company with local Spokane native and fellow Gonzaga Prep grad Anne McClain, another aviator, who could be the first woman to walk on the moon. NASA named Anne McClain to the 18-person on the Artemis Team for the future missions. The sky's the limit LaDonna!
Our conclusion to our February technology roundtable discussion was this: the technology field is still male dominated, however, the trends are indicating increased growth for inclusion and diversity in the near future. Our region is producing some amazing women contributing to this expanding arena and since women helped start this computing, technology infused world we now all live in, we are confident the field will diversity even further. Let's encourage our daughters, sisters and even our mothers (never to late) to engage in technology studies. Maybe someday we will even join with Ph.D. Candidate Mary Everett and create our own NASA robots (You go, Mary!)
The Women of Impact Leadership Roundtable meets once a month for a nine-month series, and we base our monthly agenda on the word IMPACTED. We will end this series on May 25 at the Onward & Upward Women's Conference, which is open to the public. To see the lineup of our monthly topics and to get details on the conference or additional programs NIA is offering to Impact women in our region, please visit our Facebook page https://www.facebook.com/THENIALLIANCE
• • •
Marilee Wallace, IOM, president/CEO of the North Idaho Alliance Women of Impact.