Storage units for wine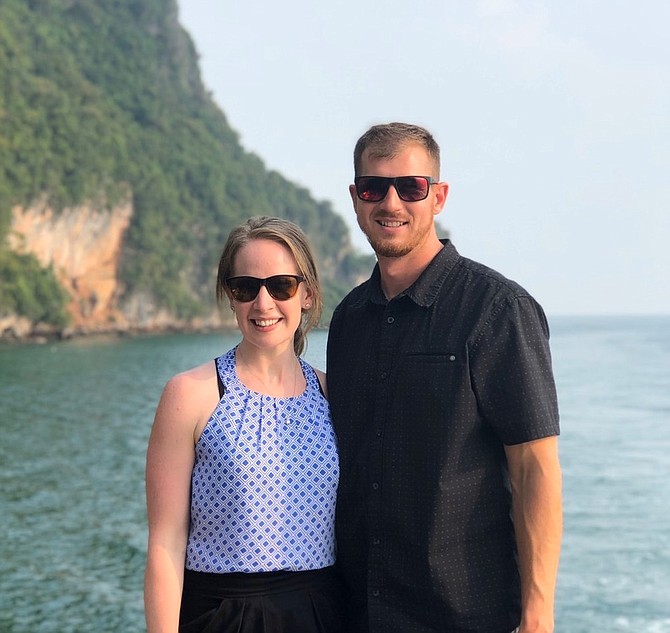 Wine lovers running out of room for their collections will soon have an alternative to coolers and basements. The Wine Vault Company is bringing the area's first open-to-the-public wine storage facility to Kootenai County.
The company, opening in early fall, will offer secure, climate-controlled wine storage.
The facility, located at 8382 N. Wayne Drive in Hayden, will use state-of-the-art technology in wine storage. Users will be able to access their wine collections at their own convenience via secure, individual steel-caged lockers.
The owners, Brad and Jillian Shaw, are from Post Falls and Coeur d'Alene respectively. They have built a life in Coeur d'Alene, together owning and operating local businesses over the last decade.
While brainstorming new business ideas, the couple took an inventory of their situation. They were already managing a building with 1,000 square feet of underground storage space on a large parcel of land. They saw an opportunity to develop a business on the land, but they wanted to try something other than a standard storage unit facility.
The Wine Vault will be capable of accommodating any size wine collection by offering different sized lockers, depending on the client's needs. Pricing will be based on square footage used.
Potential customers could include individuals lacking storage space, restaurants wanting to have an additional wine stock nearby, or even area wineries that want to expand its collections.
Security and climate control are prime concerns for the facility. The storage space will have various security measures in place such as cameras, entry records and electronic key fobs. There will be just one entrance and no windows. Each locker will also have an individual key. In addition to temperature control, the storage area boasts humidity controls — an important aspect of wine storage.
Properly storing wine will preserve longevity and allow the wine to develop its unique subtleties. Experts recommend storing wine in cool, dark places, on its side, where it won't be disturbed by vibrations.
The brand new facility will be maintained between 53 and 57 degrees; an ideal temperature for long-term wine storage. When wine is stored at warmer temperatures, it tends to oxidize, causing the flavor to suffer.
Humidity levels can also affect the flavor of wine. When a cork gets too dry, oxygen can enter the bottle, causing premature aging. Too much moisture will cause a cork to become moldy and unstable.
For more information about the Wine Vault Company, visit the website at www.winevaultco.com.