Analysis: What's your EQ?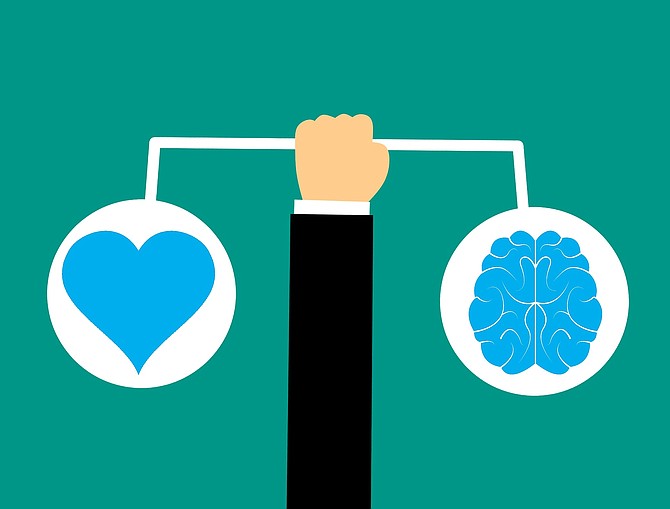 It's a common perception that emotions are not appropriate for the workplace, but a growing number of experts think otherwise.
These leadership and psychology researchers conclude that having the intellectual capacity to get a job done is important, but the ability to understand and manage emotions greatly increases an individual's chances for success.
That ability is called emotional intelligence (EI) or emotional quotient (EQ), the IQ's less quantifiable alter ego.
"Great leaders move us. They ignite our passion and inspire the best in us. When we try to explain why they are so effective, we speak of strategy, vision or powerful ideas, but the reality is much more primal. Great leadership works through the emotions," wrote Daniel Goleman, Richard Boyatzis and Annie McKee in "Primal Leadership: Realizing the Power of Emotional Intelligence," published in 2002 by Harvard Business School Press.
Goleman, a psychologist and former science journalist for The New York Times, brought the idea of emotional intelligence to the forefront in 1995 with his book "Emotional Intelligence."
The Harvard Business Review called the concept a "revolutionary, paradigm-shattering idea."
Emotional intelligence comprises a different set of abilities than cognitive intelligence does. Elements of EI include self-awareness, self-management, social awareness, and relationship management.
An emotionally intelligent person is aware of his or her own emotions and the emotions of others and is able to regulate those emotions and anticipate others' emotional needs.
So why is this important in business?
Emotional intelligence is about human interaction, which is at the heart of every aspect of the work done by all organizations. All plans, products, decisions and customer interactions are affected by emotional intelligence, or a lack of it.
According to Harvard Business Review, more than 80 percent of competencies that differentiate top performers from others are related to EI. So it's no surprise researchers have found that companies with higher levels of EI are more likely to be highly profitable.
The Institute for Health and Human Potential, headquartered in Chicago and one of many organizations that provide EI and other types of leadership development training, offers some examples of positive return on investment for EI training:
• American Express found that financial advisors who received EI training increased business 18.1 percent compared to 16.2 percent for a control group.
• After a Motorola manufacturing plant provided EI and stress management training, the company saw a 93 percent increase in productivity for employees who received the training.
This also illustrates another important facet of emotional intelligence. Unlike IQ, which a person is born with, EI can be changed and enhanced.
High emotional intelligence comes naturally to some people. For others, long-term improvements can be made, but it takes dedication, guidance and most importantly, a willingness to change one's behaviors.
Some basic techniques for enhancing EI include:
• Use empathy whenever possible. View missed opportunities as learning experiences.
• Don't assume you know what others are thinking. Ask open-ended questions that can't be answered "yes" or "no."
• Listen without interrupting.
• Avoid defensive behaviors.
• Hear others' ideas without being judgmental.
• Seek a personal balance of focus, goal orientation and empathic listening.
It's wise to consider the paradoxes and risks inherent in bringing emotions into the workplace.
Successful leaders are able to manage emotionally and rationally, but being emotional requires vulnerability and a vulnerable person can be influenced. The paradox here is that in order to be an influencer, an important characteristic of every great leader, one must be willing to be influenced.
There is also a balance that must be achieved because a leader who is too nurturing risks becoming a pushover, and someone who challenges others to learn and grow is at risk of becoming tyrannical.
Developing emotional intelligence takes time and effort, but it leads to a better understanding of people's problems while helping those involved feel understood and acknowledged.
The latest generations of business leaders are familiar with EI. Most students studying for an MBA today will encounter EI training. Stanford Graduate Business School and Harvard Business School offer EI-focused courses and workshops.
At New York University's Stern School of Business, the admissions application says "IQ+EQ is a core value." Applicants to NYU Stern's MBA program must submit two "EQ endorsements."
To test your own emotional intelligence, there are several places to check it online. You can test it for free, with minimal exposure to spam, by visiting: https://bit.ly/1HrltHD