Quenching the community's thirst for kombucha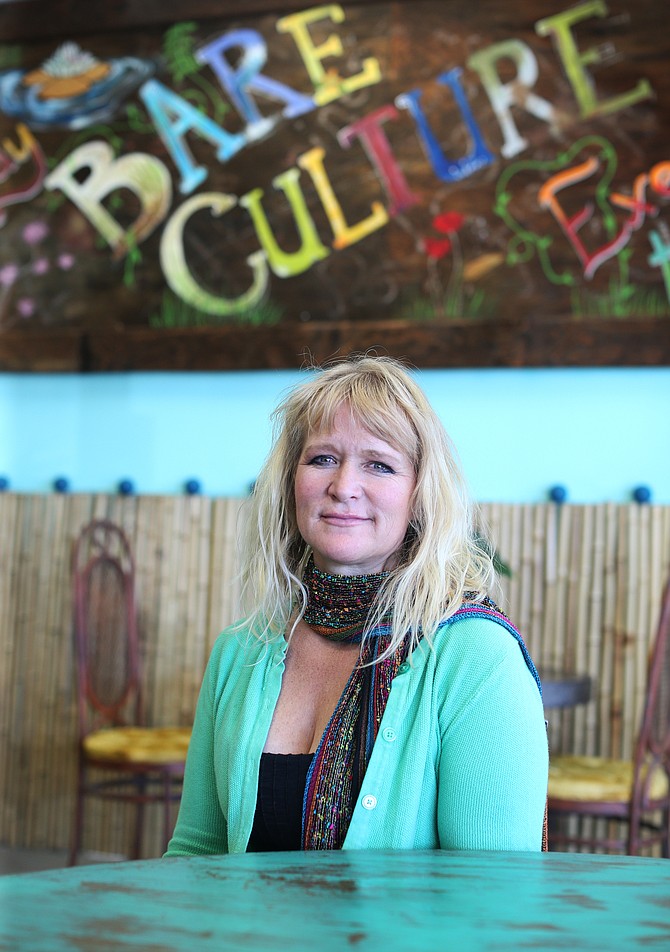 Fragrant, flavorful, bubbly and bright, kombucha seems to be everywhere these days.
And not just any kombucha. Bare Culture Kombucha.
Brewed in Post Falls and distributed to more than 120 businesses in the Inland Northwest and Colorado, Utah and Arizona, Bare Culture Kombucha has become as ubiquitous as its flavor is unique.
Super 1 Foods, Harvest Foods and other area grocery stores have installed taps where customers can fill glass growlers (about $15 with the growler) to take home.
Even coffee stands and corner stores have picked up on this growing desire for a beverage that is fresh and delicious without synthetic ingredients or copious sugar.
Bare Culture owner Heather Threadgill tapped into this flavorful phenomenon 15 years ago, long before kombucha rose to prominence among those seeking a different drink. She first tried it in Maui while traveling with her husband, Joe.
It was love at first sip.
"We discovered kombucha on tap in an old alley funky place, and I loved it," she said. "(It) was cool to find something that had a really amazing flavor that was on tap that was non-alcoholic and it was actually good for me, so that was very intriguing."
Kombucha is an ancient drink of fermented tea that's made using a puck of SCOBY (symbiotic culture of bacteria and yeast) much like another ancient liquid still prominent in modern diets — vinegar.
Threadgill, who has a background in business, education and culinary arts, returned from Hawaii with the goal to master this drink on her own.
"I just started researching and trying to figure out how I could make it myself," she said. "It was a long process. To be able to get it so that it actually had some good flavor and natural carbonation was like, 'What on Earth? How am I going to figure this out?' But with several years of messing with it and not giving up, it started to have kind of a good flavor and I started figuring out how to do the natural carbonation."
She joined Kombucha Brewers International and procured her first SCOBY, which, several generations of it later, is still used in creation of the product.
Threadgill brewed batches in her home and realized North Idaho had a demand for this bubbly brew. She opened Idaho's first kombucha brewery in midtown Coeur d'Alene in 2013, working with the state to get certification for a product that it had never marketed.
"They were just like, 'We have no idea what kombucha is, so let's do this together,'" she said.
After several successful years and the kombucha trend on the rise, Bare Culture in June expanded to a 10,000 square-foot brewery and tasting room at 4490 W. Riverbend Ave. in Post Falls.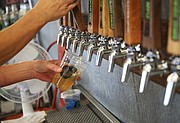 Bare Culture produces a variety of flavors using organic, fresh, regional ingredients in a process that takes about four weeks from brew to keg. One of the company's first blends, Acai pomegranate, is a favorite of master brewer Brett Saguid, as well as the elderberry basil.
"Our elderberry basil is really good for the flu season," he said.
Threadgill said it's necessary to be careful with any official kombucha health claims, but customers have shared stories of how it has positively impacted their lives, including one man who claimed cutting out alcohol and drinking kombucha helped him lose 60 pounds.
"It's loaded with probiotics. It builds your immune system and really helps aid with digestion," Threadgill said. "It's a living drink and we have not processed it in any way."
Bare Culture has also branched into selling deli items, including fresh salads and legume-based treats, and is working on bringing individual kombucha bottles to local stores.
"People are wanting to have healthy options they can just grab and go in gas stations, little convenience stores, restaurants and things like that," Threadgill said. "We're trying to get into that market."
Threadgill is prepared to expand when needed and intends to keep her kombucha operation in North Idaho, where she and her team will be working to bring the community new flavors and quench their kombucha thirst.
"It's kind of like the microbrew industry," she said. "There's how many microbreweries out there, right? And they all taste different."
Info: www.bareculture.com