Kootenai County Young Professionals supports millennial workforce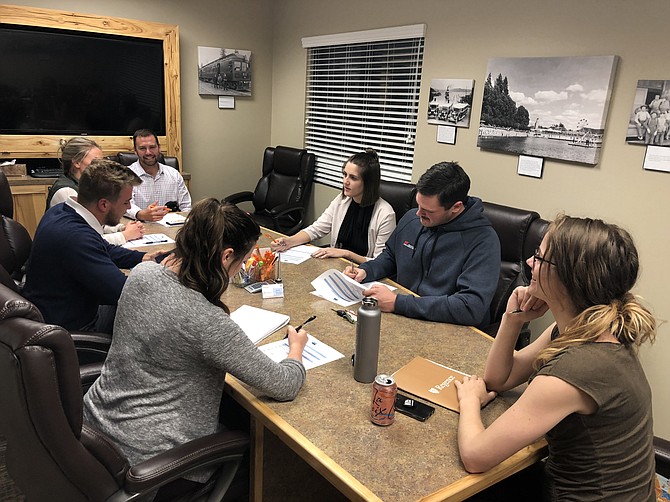 Breaking into the business world is a little easier with help from others in a similar situation.
The Kootenai County Young Professionals (KCYP) is a nonprofit offering that help and support to young people who are establishing themselves in their industries. The nearly 100-member organization provides a host of resources and opportunities, from networking, philanthropy and meetings with guest speakers to facility tours, community events and social functions.
"You don't graduate college or start a new job or move into a town and just get handed this book," said KCYP secretary and membership committee chair Ashley Yates, 27. "A lot of it's just that search. Where else can you go to get that information and get an overview of things, but also be a part of something that does immediately start to elevate you and grow you and get you connected with other like-minded individuals?"
KCYP member Ali Koski, 32, of Coeur d'Alene, describes it as "not your mama's networking group."
"I'm excited to see a young, excited workforce of people that are paving their own way in networking," said Koski, who owns the graphic design company AHA! Creative and custom T-shirt design company Traveling T.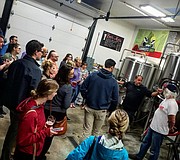 "That's what's really unique, in my opinion, about KCYP," she said. "They really shook up the idea of a networking group and made it an exciting way for young people to become engaged, be social with other young professionals and find a way to support doing business with other people that are experiencing that same path."
Koski joined KCYP about a year ago. She said she really likes how the group encourages member-to-member business with a local focus.
"It's been a really uplifting group of people," Koski said. "We're constantly interacting with each other on social media, which is beneficial for everyone's business. We're referring people to each other, so it's great. It's refreshing and it's something that I was excited to be a part of."
As workforce elders approach retirement, their successors are preparing to carry on the work in their respective industries. But that doesn't come without its challenges — the 20- and 30-somethings, or "millennials," sometimes have to prove themselves and work hard to shake the stigma of ageism and show they're just as capable as their predecessors.
"I think it's important that people realize there's such a misconception about millennials," said Koski, who has been in business for about 10 years. "The perception of millennials is that we're disengaged and we don't leave our phones. So you have networking on a social media platform and person-to-person through KCYP; it's our opportunity to show people that we are going to put our phones down and shake someone's hand in order to do business. We're not just going to spend our money on Facebook ads. We're going to go out and connect with people and support each other's businesses.
"We've got a lot of companies that have been in Coeur d'Alene for decades and we have nothing but respect for the people who paved the way, but now is our opportunity to come in and say, 'We do have things to bring to the table,'" she continued. "We have trend awareness, we have online experience, we have fresh ideas and you can trust us to continue to move Coeur d'Alene in a positive direction. That's why we need groups like KCYP that aren't just about profit. It's about stewardship and it's a mentorship program for older professionals to take under their wing the new young professionals."
Yates, who works as a vice president branch manager of a local bank, said it's an exciting time for young people in the workforce.
"Being the millennial generation, we are getting to the age where we're now starting to hold those senior level positions, which is always kind of an exciting shift in industries," she said. "It's a changing of the times and we want to give our forefathers the confidence that we're going to proceed with tact and pride in our town."
The annual membership fee for KCYP is $55. Members receive access to monthly meetings, exclusive access to special events, a member directory, their blog on KCYP's website and they are featured at events and KCYP's social media.
KCYP also hosts an annual event, Elevate, to recognize recipients of the Top 30 Under 40 awards and enjoy an elegant evening of networking.
Info: www.kcyp.org