To participate or not to participate in retail loyalty programs?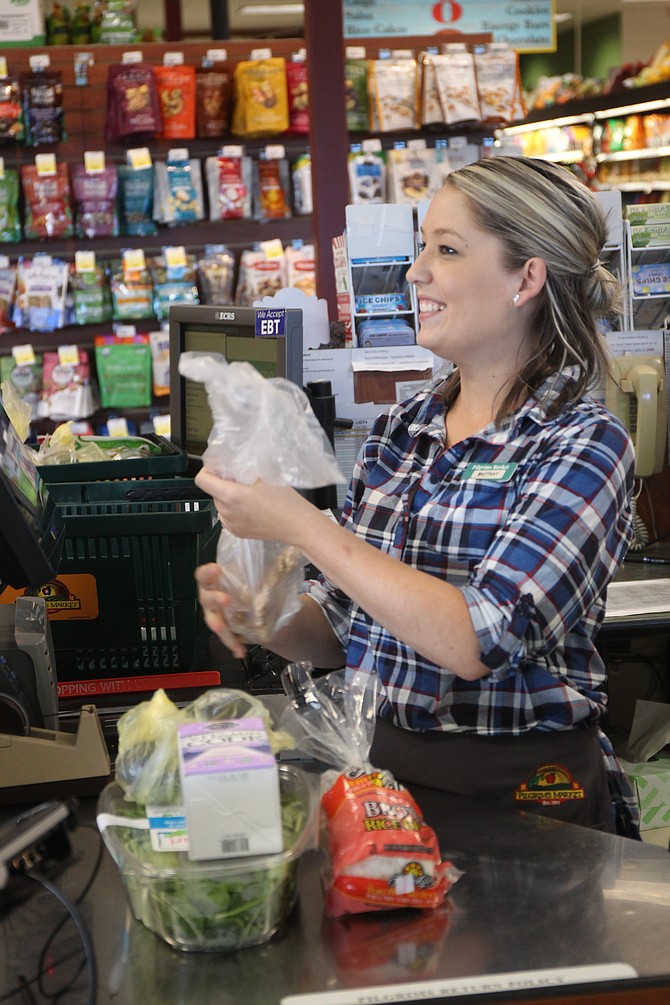 Loyalty programs, in one form or another, have been around since the advent of the punch card. Originally designed as a way to drive traffic to a storefront, they now help gather the most important commodity of the new century: Data.
As a result, the standard flimsy paper card ready to reward a 10th coffee purchase with a free cup of espresso has been replaced with digital tracking that uses a customer's personal information — usually a phone number — to accompany a physical card.
Setting up an elaborate and generally custom framework to handle loyalty traffic was once a daunting challenge. Five years ago, businesses could expect costs of as much as $30,000 per store, and that doesn't include the price tag on an IT department to maintain equipment and debug programming. This prohibitive cost tended to price local businesses out of the market.
That's changed.
Today, through data aggregation companies that enable virtually any business with a computer to track numbers without any need for hardware, small businesses and local upstarts can now get into the rewards act.
"We've been doing it since 2014," said Nicole Henley, office manager of Pilgrim's Market in Coeur d'Alene. "For us, it was a two-part thing, a means of giving back to our customers while also incentivizing loyalty."
Because Pilgrim's, a natural food store, faces its stiffest competition against a national chain, the grocer aggressively enrolled 25,000 shoppers in its loyalty program, a system that gives customers a 2, 3 or 4% rebate based on the amount spent in its Fourth Street store.
According to Henley, Pilgrim's has given customers more than $725,000 in rebates, including some $250,000 so far this year alone.
"It's been really, really successful," Henley said. "There were people who were price-shopping between us and Natural Grocers. Our semi-annual rebate gave an extra incentive to shop here and get a tiered reward for their monthly spending habits."
Loyalty customers at Pilgrim's would see special circulars and discounts every quarter.
"We are a specialty market for some people," she explained. "People drive to us from as far away as Montana, just for us. Those customers, just like our everyday customers, need to be rewarded."
Pilgrim's isn't the only local shop to establish a digital loyalty program. inThreadz, an alteration shop on Ironwood Drive, has a program for repeat customers. Terre Coffee, a small chain of four cafes between Post Falls and Coeur d'Alene, competes with the Starbucks and Thomas Hammers of the world with a way for customers to accrue digital points. Even luxury-driven providers have gotten in on the loyalty game.
"We've noticed there are certain travelers looking for certain types of programs, said Jaimie Cornell, director of sales and marketing for The Coeur d'Alene Resort. "As an independent property, we're thrilled to be part of a program that rewards our customers."
Cornell said The Resort's program lets program members can use the points they've earned to purchase amenities, room upgrades and even earn a free night's stay.
"I think the upgrades and amenities are a nice perk," Cornell allowed, "but I don't think it necessarily drives the stay. The points our guests use toward comp nights are what gets people to stay longer."
She cited The Resort's annual loyalty numbers, averaging between 50 to 60 rewards handed out each year. The vast majority are saved and later spent on complimentary nights.
Henley said the rewards program can reward customer and small business alike, though the cost of a small business implementing a big plan can sometimes cost more than money.
"I'd say the one problem we had was, overall, most of this was timeline-based," she recalled. "We did this whole flood of sign-ups, but the physical cards themselves didn't arrive in time. We had to address all these envelopes by hand and mail the cards to people. But we maintained our commitment to our customers."
Initial hiccups aside, Henley emphasized the loyalty program wasn't going away anytime soon.
"We were pretty all-in on this," she said. "One thing I believe in with Joe Hamilton, our owner, is that he's very idea-focused. We tend to pretty much go for it. It allows us to do some really creative things to compete."
Loyalty program roots
Business loyalty programs to reward customers for coming back date to the 18th century and have come in several shapes, sizes and colors.
As early as 1793, some U.S. merchants gave customers copper tokens to redeem in future purchases.
The tokens gave way to stamps in 1896. Sperry & Hutchinson — more familiarly known as S&H — started printing S&H Green Stamps that businesses could give to customers. The stamps could be redeemed for household and other items. Loyal customers loved the idea: S&H once issued three times as many stamps as U.S. Postal Service.
Box tops, the coupons on the packages of Betty Crocker products, debuted in 1929. The coupons could be redeemed for merchandise in the brands' rewards catalog. The Betty Crocker box-top program ended in 2006, though other similar programs, such as on some kinds of cereal, still exist. Some benefit schools.
Frequent-flier programs took off in 1981 when American Airline introduced AAdvantage. United Airlines followed up with Mileage Plus. This idea got a lot of traction and spread to hotels, car-rental industries and, eventually, to credit cards.
Airlines have also collaborated to share air miles to attract more customers.
In the 1990s card-based programs offered by businesses from coffee shops to Costco became popular.
Costco is among the kings of membership merchants: Customers of a premium membership level not only receive discounts for buying in bulk but also get a percentage of their sales rebated each year.
The rise of e-commerce has spurred dozens of digital loyalty rewards. Technology has enabled merchants to provide better customer experience in different industries and to develop their loyalty programs in more innovative ways. Most recently, that's been through custom smartphone apps, which are beginning to replace analog loyalty programs. For tech-savvy managers, the systems are workable without the need for an IT consultant.
Starbuck Stars, the coffee retailer's rewards program, is one of the most common loyalty programs today. Every $1 a customer spends earns a star. With enough stars, customer can redeem free drinks in the store. Uber and Best Buy, have implemented similar strategies.
Integrating with POS
Sera Rae of Coeur d'Alene pulled into the Riverstone Starbucks and fumbled with her Samsung Galaxy, pulling up the store's green seafarer app icon. No cash. No credit card. Just a digital wallet exclusively for her favorite coffee shop.
"You've earned a free one if you want," the barista said.
A few moments later, Rae accepted her iced mocha with glee, set it delicately in her Honda Civic's cup holder and drove off. To Rae, it was a free coffee to brighten up her day. To the coffee giant, it was an instantaneous digital data point, one of billions the company measures each day from its more than 24,000 stores around the world.
Loyalty programs at coffee shops were once — and still are — represented by thick paper cards. Hayden hot spot Great Escapes, for example, still uses punch cards to reward customers. The effort to automate and digitize loyal customer purchases might have been born out of convenience, but today, they provide possibilities to read and examine the most valuable commodity in retail: data.
As a result, the paper printing shop spinning out punch cards down the street has been replaced by sophisticated software once reserved for Fortune 500 companies but now available to literally any business that measures information electronically. This information is most commonly logged by small shops at the Point Of Sale, or as the data industry calls it, POS.
"Our POS company had an integrated system available," Henley of Pilgrim's Market said. "We don't use it exactly as it was designed. It was originally designed [to measure] points accrual. We turned that into a rebate system to measure our usage of loyalty."
The company they chose was ECRS, a POS solutions company out of North Carolina and a popular choice for natural grocers around the country. With endless data mining potential, users can pull any factoid about their own business.
"[ECRS's] reporting system provides insight into the business," Dylan Pedersen of J's Fresh Market testified. "I can closely monitor item movement, which helps determine top sellers and plan promotions. I use the 'Hourly Sales' report to plan schedules and determine how much staff we need during a given time so we are adequately covered without over-staffing."
Retail king Target took data aggregation to new levels in 2018. In a pilot program, users of the company's app would get special deals: first handed out when tracked through GPS as customers walked into a Target's front door, then again as that same tracking software pinpointed which aisles its shoppers used most.
To the customers, the app provided exclusive coupons. To the company hierarchy, it was endless streams of non-stop data, excruciatingly detailing every customer's shopping behavior.
For smaller companies like Pilgrim's, the data it receives from its POS software helps measure exactly who should receive the grocer's mailers.
"We have around 25,000 people enrolled in our loyalty program," Henley explained, "but that doesn't mean we necessarily have 25,000 active shoppers. Some people are traveling through, stop and shop with us and will sign up. But then we never see them again."
Pilgrim's POS software comes with back-end options, allowing Pilgrim and other company administrators to mine the data and make better decisions.
"With our back-end reporting variables, we can see who's redeeming this coupon," she said. "We use it dominantly to determine our mailing lists. We don't send our mailers out to all 25,000 people. We send it out to active shoppers, not the one-and-done shoppers who might never come back to this area, let alone the store."
It's a function that allows Pilgrim's Market to reward participants with coupons for bigger holidays and special promotions, like a 20-percent-off coupon for any one item. It also represents a classic trend in a digital era: getting loyal customers to come back.
"Every day," Rae said as she pulled out of the Riverstone Starbucks parking lot. "I come here just about every day."
Opting Out
So many rewards cards and loyalty programs. So little time.
With an overwhelming arsenal of point-earning systems flooding the market, some retailers choose to do business without asking their customers to sign up for anything.
No email lists, no key chain tags to carry around, no punch cards. It's a kind of freedom some consumers cherish.
"We get more comments on the fact that our customers like coming in because of the fact that we don't have a loyalty card," said John Orton, vice president of perishables for Yoke's Fresh Markets, a which has 17 stores in Idaho and Washington.
"They hate without the card that they'd have to pay a higher retail price," he said. "They like the fact that we're straightforward and we give them what we believe is the best possible price."
Orton said Yoke's just hasn't found the right loyalty program, but it is in the process of testing some in select stores. The number of Yoke's stores has played a factor in finding the best rewards system, as well.
"Some (loyalty programs) require a minimum of stores," Orton said. "As a small regional chain, we don't have access to some of the l programs that are out there because of our size."
Other stores such as WinCo Foods and Harvest Markets don't offer reward card programs, either. According to www.thebalanceeveryday.com, a site in The Balance family of websites that covers personal finance, career and small business topics, supermarket loyalty programs do more than entice shoppers: "Loyalty programs are strategic marketing concepts designed to retain existing customers through various rewards exclusive to members, while at the same time attracting new customers."
Rewards cards are a way for businesses to collect data on each customer — what consumers buy, if they have kids or pets, when they shopped, how much they spend. An article on The Balance Everyday's site states that this information can cause an increase or decrease of inventory depending on the product, price hikes based on what shoppers are willing to pay and discounts based on customer information.
"However, many customers resent that their personal information can go to the highest bidder, just because they decided to join a loyalty program to take advantage of lower prices or mobile coupons," the article reads. "In fact, some are so offended by the process of being forced to participate in a loyalty program to get advertised sale prices that they end up shopping at other stores."