A vision for the future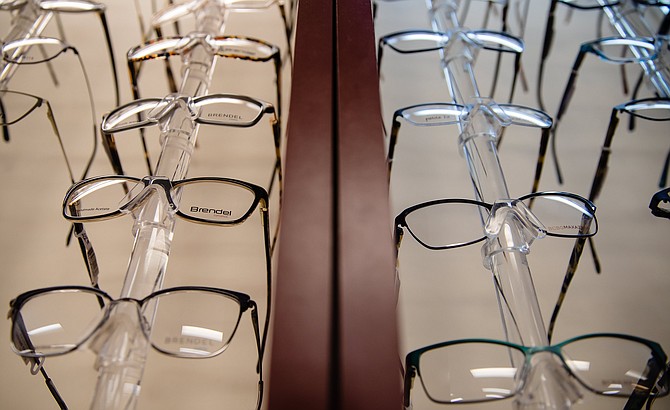 North Idaho Eye Institute opening Hayden office
North Idaho Eye Institute has a vision for the future — and it's getting clearer all the time.
With offices in Coeur d'Alene and Post Falls, North Idaho Eye Institute has provided eye care since 1966. Their new office at 8378 Government Way in Hayden will help them meet the needs of a growing community and allow them to offer LASIK surgery locally — making them the only provider in North Idaho to do so.
"There is a large demand for eye care services in the community," Executive Director Ben Gaby said. "We also recognize that ease of access is important. We want to expand and meet the needs of the community at large."
The 7,000-square-foot office-clinic includes 11 exam rooms, a dedicated space for LASIK surgery and a visual field testing room, as well as staff offices and support areas.
The purpose of the new office is twofold. The additional space is expected to decrease wait times and increase efficiency overall.
"Anything we can do to reduce wait times is better for all of our patients," Gaby said. "We're trying to make it so people don't have to wait as long to have cataract surgery or general eye care services."
At the same time, the location is more convenient to patients who live in Hayden and the northern counties. They won't have to travel so far to get the care they need.
"We offer a broad spectrum of eye care and really focus on the patient experience," said Sara Duke, M.D. "There are a lot of things we can help with."
In addition to more space for exams, the Hayden office will also have testing that was previously available only at the Coeur d'Alene office, such as tests for glaucoma and precataract surgery.
Perhaps the most exciting opportunity connected to the Hayden office is LASIK.
LASIK, which stands for "laser-assisted in situ keratomileusis," is one of the most common forms of laser vision correction in the world. The surgery changes the shape of the cornea (the front surface of the eye) in order to change the way light bends inside the eye, the same way that glasses or contacts do.
In the past, Gaby noted, patients had to travel to Spokane for LASIK surgery because there were no local providers.
Now the surgery is available locally through North Idaho Eye Institute.
Whitney Smith, M.D. was the first physician to perform LASIK surgery in Coeur d'Alene.
"There's been demand in the area for years," Smith said. "It's well worth it for good candidates."
Younger people who don't yet need reading glasses often find that surgery allows them to go without glasses entirely, Smith said, while older people are often better able to see at a distance and need glasses only for reading.
"Having had LASIK myself, I know how valuable it was for me to get out of contacts and do more of the activities I like to do," Smith said. "We're thrilled to offer that here."
LASIK will soon be available through the Hayden office.
The additional space also means room for another physician. Drew Thomas, M.D. will join the practice in July.
"We're continuing to grow," Smith said.
Above all else, North Idaho Eye Institute wants to maintain their patient-centered focus. The Hayden office will help them to do so.
"Optimizing our efficiency allows us to reach more patients without compromising the quality of care," Smith said.
Info: www.northidahoeye.com