2020 vision for Post Falls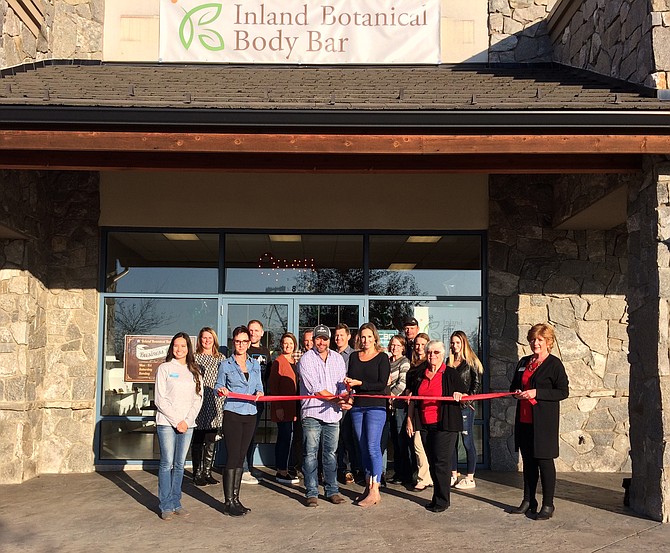 December… The month of joy, happiness and to finish what we started — a new chapter begins in a month, and we better have 2020 vision!
Friday, Dec. 6 will usher in our Post Fallidays Festival — Our River City Leadership Academy (RCLA) Alumni will be hosting their annual Pajama Drive Party at the Post Falls Chamber from 4-6 p.m., drop by for a nibble, a cup of cheer and great company — bring along a pair of new pajamas to be donated to the OASIS special victims program. Thank you to Idaho Central Credit Union — our event sponsor. The city of Post Falls will be celebrating Winterfest this same evening with their tree lighting ceremony, treats, bonfire stations and stories with Santa at City Hall.
Post Fallidays Tiny Tree Brunch & Auction will be held Saturday, Dec. 7 from 10 a.m. to noon at Templin's Red Lion. Guests will spend the morning perusing tiny trees and wreaths available via silent auction, while enjoying a delicious brunch, mimosas and festive holiday music. Thank you to our Starlight Sponsors Columbia Bank and TDS, our Twinkle Light Sponsor P1FCU, and our Candlelight Sponsor Julie Holt.
Tuesday, Dec. 17 is our Post Falls Chamber of Commerce Annual Meeting at Templin's Red Lion from 11:30 a.m. to 1 p.m. Our Chairman of the Board, Mark Woodworth, director of sales and marketing for the Murray Group will give his return and report from this past year, and welcome our new Chairman of the Board, Jerry Lyon, North Idaho Market President for First Interstate Bank. We have much to reflect upon, celebrate, and look forward to. Thank you to Kootenai Health — our event sponsor.
Looking ahead to January 2020, mark your calendars! Our Community Recognition Gala is slated for Thursday, Jan. 23 — thank you to our presenting sponsor, Numerica Credit Union.
For more information and to register for our events, we encourage you to visit our website: www.postfallschamber.com.
Cheers and happy holidays!