That's a wrap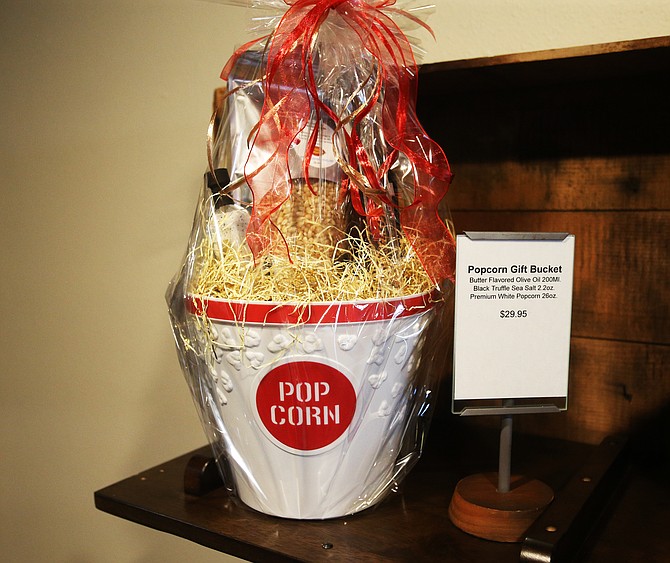 Online shopping, gift bags have (almost) eliminated the gift-wrap counter
In a bygone era, every department store had a gift wrap. Those days and liveried doormen are long gone.
Retailers have mothballed their gift wrapping stations for three main reasons: The advent of gift bags, the rise of online shopping and, of course, the TSA, which is suspicious of wrapped packages.
Certainly it takes very little for retailers to offer gift wrap: Paper and ribbon are modest outlays and marketing expenses in any event. Factoring in a dedicated staffer, at $12 a hour, likely means a careful business owner could limit expenses to less than a dollar per unit.
If money is no object, you can send your gifts to a custom wrapper, or have them shipped directly from the retailer and then have the wrapping service mail them to the end recipient. If you have a lot of wrapping to accomplish — for your customers or, what the heck, for your whole family — these services will come to you. Expect to pay an hourly rate of about $150 per as well as mileage.
We searched high and low for the best in North Idaho gift wrap. Debbie McKeown dresses up your purchases when you shop at Migliore Olive Oil in Coeur d'Alene. She doesn't just wrap gifts — she builds them.
"I have a few different bases we use, like bamboo and wire baskets you can choose from, colanders," she said. "People can come in and choose what they want added to the base. I'll wrap it in cellophane and put ribbons on it. We fill it with some pretty excelsior-type stuff."
She also offers her clients hand-crafted gift bags with windows on them so the product can be viewed.
She calculates that her style of wrapping costs about $5 per job — but she absorbs the cost rather than charge her customers for it.
Figpickels Toy Emporium also offers this service to its guests for free. Both Migliore and Figpickels provide gift wrapping all year, not just at the holidays.
"Ours consists of handmade bows, right on the spot," said store manager Devin Sommer. "It's a part of our staff training, they all have to tie a bow."
Sommer said Figpickles provides gift wrapping for its guests because many times visitors are looking for something on the way to a party and it needs to be wrapped going out the door.
"It's really convenient for a lot of people," he said. "People get stressed when they have to shop for kids. We're making it easy for people. We want them to enjoy shopping for the gift and not stress out about any of the details, and we want to make them look like rock stars."