SARA, AI software delivers human results, aspires to reach millions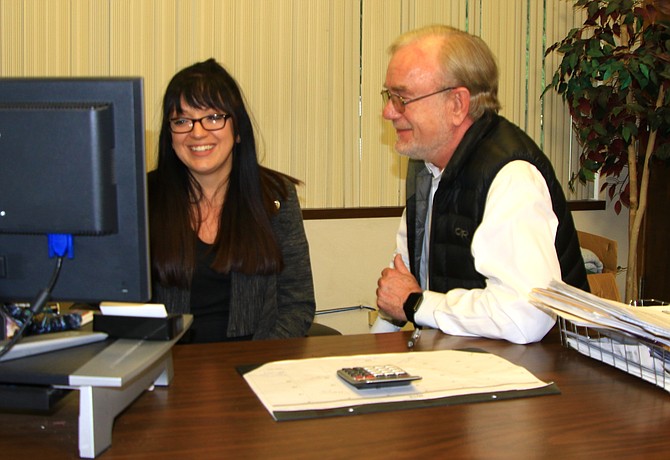 "We believe that human service organizations are doing the right thing for the right reason. Our mission is to help them do it the right way."
A native of Denmark, KD Nygaard sped through two MBA programs with highest honors en route to work for major corporations and innovating his own products. He then founded ERISS Corporation which provided large scale employer surveys and occupational information systems to more than 20 states. All this gave Nygaard the requisite background to begin The Career Index Corp. in 2010 with the mission of providing occupational information systems geared towards vocational rehabilitation. TCI is headquartered at 418 E. Lakeside Ave. in Coeur d'Alene, and employs a staff of 12.
TCI's flagship product SARA, or Semi-Automatous Research Assistant, came along in 2012. SARA uses artificial intelligence to tackle mundane but time-consuming paperwork required for agency compliance. SARA frees up government agency staff to engage with their clients in more meaningful, high-impact ways.
"The business in a nutshell is to introduce advanced automation in the form of AI to the human services field in order to help reimagine how human services are delivered in the 21st century. There is no doubt that agencies are doing the right things for the right reason, but not necessarily the right way, which is where SARA comes in," Nygaard said.
SARA has been implemented by more than 40 customers in 11 states. The Veterans Administration has already awarded TCI a 5-year, sole-source contract, and TCI has been approached by the Social Security Administration and Department of Education. In Florida, the Pinellas County Workforce Board has used SARA to execute repeated customer satisfaction surveys with astounding response rates of more than 70 percent.
"Ninety-seven percent of customers reported liking SARA and stating that it has made it easier to stay on track and communicate with staff," Nygaard said.
SARA's potential is enormous. Nygaard anticipates that millions of Americans will come to know SARA within the next few years. The fast growth, however, has made it hard for him to see the bigger picture. That's where SBDC comes in.
"We were growing fast with a big mission and limited resources and I am always cognizant about not being able to see the forest for the trees, indeed the tree for the bark, so I felt we needed that outside look which Bill has been providing in spades," said Nygaard of Bill Jhung, North Idaho College's SBDC Director.
"Every time I have met with Bill, I walk away with new ideas and 'homework' for contemplation. In short, Bill has been an essential part of our success and with us from the beginning of a current growth spurt," he said.
Staying focused on a clearly-defined mission has also been critical to TCI's success, he said. With persistence, such mission-oriented focus "will overcome almost any resistance."
From Coeur d'Alene's Saint Vincent DePaul homeless shelter, to the state of Nevada's workforce and welfare agencies, and now to the Veterans Administration, TCI is proving that SARA can deliver results to people at any scale, anywhere.
For more information on Career Index please visit. http://about.thecareerindex.com
For more information about Idaho SBDC at NIC please visit. http://NIsbdc.com