Cd'A Resort's Kayoko Magnus appointed to Idaho Travel Council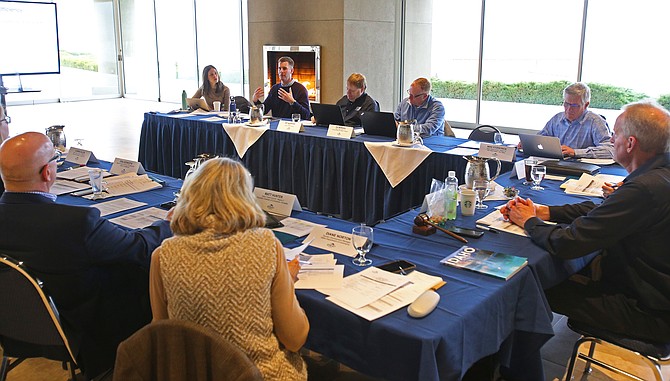 The Coeur d'Alene Resort's associate director of sales, Kayoko Magnus, has been appointed by Gov. Brad Little to represent North Idaho (Region 1) on the Idaho Travel Council.
"I couldn't be any more honored and excited to be appointed as Region 1 chair of the Idaho Travel Council," Magnus said.
Magnus grew up and went to school in Priest Lake, where she started in the hospitality industry cleaning cabins at Hills Resort. She gained valuable experience working in restaurant, guest services and sales positions.
She holds a Bachelor of Science degree in business marketing from the University of Idaho and she is a member of Meeting Professionals International (MPI) and the Society for Incentive Travel Excellence (SITE) Southern California. She has worked for Hagadone Hospitality for 24 years.
"What I enjoy most about the hospitality industry are the people," she said. "Every day it is something new; there's never a dull moment. It's not just about meeting new people that I love, but the friendships that have formed over the years are equally as important to me as well."
Magnus will serve a three-year term on the council. The position was previously held by Coeur d'Alene Resort resident manager Doug Burnett, who served two terms.
"We are excited to welcome Ms. Magnus to the Idaho Travel Council," said Idaho Commerce Director Tom Kealey. "Her broad hospitality background and love of the outdoors will be an asset to the council and Idaho Tourism's mission to position Idaho as an exceptional travel and recreation destination."
Magnus said she would like to focus on increasing intra-regional relationships, strengthening industry partnerships. She said she hopes to see continued growth in local tourism in Region 1.
"With the economy being as strong as it is right now, we don't expect the tourism growth trend to slow down anytime soon and plan to continue to promote Idaho as a premier destination location," she said.
When she's not working, Magnus volunteers for several nonprofit organizations, including Special Olympics, the Boys and Girls Club of Kootenai County, and United Way, where she assisted in making pre-K literacy kits for families in need. She enjoys all of North Idaho's outdoor offerings — hiking, biking, boating, floating, snow shoeing, skiing, camping — as well as events including local blues festivals, concerts and seasonal gatherings.
"You name it, I'm there," she said.
Magnus said Idaho provides its visitors the ability to feel "as if they've completely checked out" and are "off the grid."
"We are somewhat of an undiscovered gem," she said.
The ITC's primary purpose is to advise the Idaho Department of Commerce-Tourism Development activities and programs. The council also awards grants to applicants of the Idaho Regional Travel and Convention Grant Program.
Council members work closely with tourism organizations and businesses in Idaho on marketing opportunities and ways to represent their interests to state government.
The ITC consists of eight governor-appointed members: seven members each representing one of Idaho's development regions and one member appointed at-large.