The Paulsen Center: Historical elegance meets modern prestige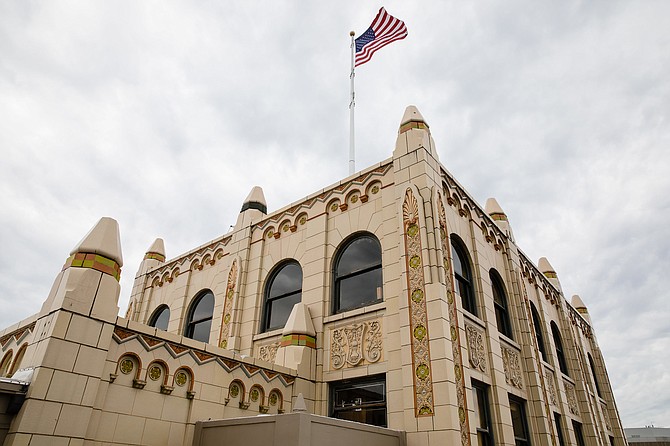 It's like coming home.
That's how Lisa Dowers describes moving into the Paulsen Center, a Northwest landmark office building located in Downtown Spokane.
Made up of two buildings constructed in 1909 and 1929 at 421 W. Riverside Ave. in Spokane, the Paulsen Center is instantly recognizable. When completed in 1908, it was the tallest and most modern building in Spokane. Today it continues to play a prominent role in the Downtown Spokane office market.
"We look at our relationship with tenants like a family," said Dowers, the regional vice president for West & Wheeler, which manages the property.
That means building long-term relationships, and not only at the Paulsen Center.
West & Wheeler also manages property in Coeur d'Alene. The North Idaho property's long-term tenants include The Hitching Post, an iconic Coeur d'Alene business.
West & Wheeler looks at business from a long-term perspective. Dowers said this allows the company to make deals that others wouldn't.
"It's a family-owned business," she said. "They aren't looking to sell the building which allows us to make long-term investments in our buildings."
A building the size of the Paulsen Center, 217,000 square feet, would typically have 35 to 40 tenants, Dowers said. But because the Paulsen Center caters to smaller businesses, they're able to accommodate more than 100.
The smaller scale makes the historic location accessible to a diverse range of tenants, including law firms and financial advisers, as well as a massage therapist, a hairdresser, tech companies and many others.
Most of the Paulsen Center's business comes from referral, which speaks to tenant satisfaction.
People are often "blown away" by the level of service and support they receive, such as property management staff watering the plants or receiving packages for a tenant who are out of the office or on vacation or keeping a jar of dog treats in an office for a tenant's pets who frequently stops by.
"It's more of a concierge service rather than property management," Dowers said. "There's nothing we won't do."
With unique amenities — including skywalk access to shopping and restaurants, a 24-hour fitness center, on-site notary services and more — the Paulsen Center has been described as "a city within a city."
The building has been modernized to include updated lighting, flooring, mechanical systems and modernized elevators, as well as technological infrastructure. West & Wheeler has also carefully maintained the historical details that make the Paulsen Center iconic.
"I think people like having that prestige behind their company," Dowers said.
From the crown molding and masonry work to the painted ceiling in the lobby and bronze elevators, the building's classic elegance is on display.
After the better part of two decades at the Paulsen Center, the space still feels like home to Dowers.
"I love this building," she said. "People recognize that. They see that we take pride in it."
To learn more about the Paulsen Center, including office availability, visit www.paulsencenter.com.