Tourism conference focus is on path to recovery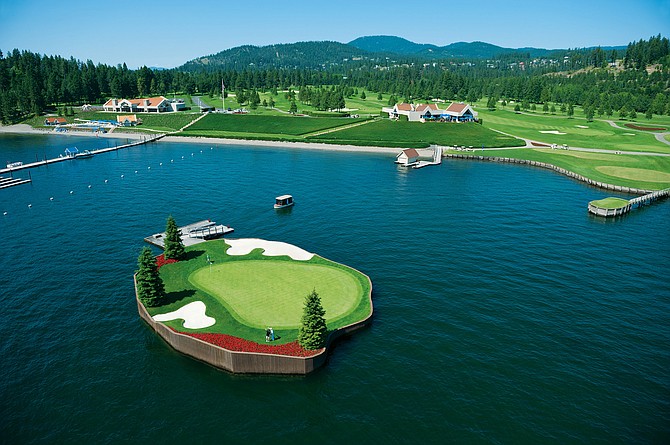 This year, the Idaho Conference on Recreation and Tourism is going virtual.
Instead of two days of workshops, Idaho Tourism will host four online Virtual Destination Recovery Workshops that will help lay the groundwork for a roadmap to recovery as destination marketing organizations and tourism businesses navigate paths to stability in the wake of COVID-19 shutdowns.
These shutdowns significantly impacted Idaho's third-largest industry of tourism and travel, said Diane Norton, tourism manager for Idaho Tourism.
"In efforts to overcome the challenges presented to Idaho's counties, regions and communities hit by this pandemic, we must address critical questions and develop a new approach toward tourism in our roadmap of recovery," Norton said. "Tourists will be searching for new destinations where they can find less crowded places and good hygiene programs. This is an opportunity for Idaho's smaller destinations to attract tourists, creating a balance and preventing crowds gravitating towards larger ones."
The workshops will be facilitated by the Coraggio Group, a Portland-based company that works across multiple industries to help clients make more of their operating environments, specifically, strategic insights for tourism organizations of all sizes.
"Orientation and Evaluate" will be held Oct. 1. Participants will quantify crisis impacts and capacity constraints, such as budgeting and staffing. They'll also sort strategies from existing plans to configure what needs to continue and what can be put on hold.
"Prioritize" will be the focus of the Oct. 8 session. Potential response strategies will be discussed to assist with: organization, financial, marketing, programs, visitors, destination, and stakeholders. Participants will identify and prioritize strategies that address a variety of challenges.
On Oct. 15, the focus will be "Activate." This phase will guide attendees through exercises to design strategic paths with detailed instructions on windsock monitoring, how to know when a shift needs to happen and how certain strategies can be deployed.
Finally, the Oct. 22 session will be "Lead." New strategies and marketing targets will illuminate needs for different or additional skills and capabilities. Participants will think about what their regions need in the new normal.
Mark Robitaille, executive director of the Coeur d'Alene Convention and Visitor Bureau, is one of the tourism and travel professionals who will attend the virtual ICORT.
"The tourism industry has been quite challenged since the beginning of the COVID-19 pandemic," he said. "It is my hope that we can garner any additional strategic insights on recovery best practices from the professional tourism consulting group Idaho Tourism's team has contracted to facilitate."
Most of the destination marketing organizations are already collaborating on some projects and strategies within our region, he said.
"This will provide another opportunity to work together with the common goal of strengthening tourism in the region producing a positive economic impact," he said.
Travel and tourism were hard hit by COVID, so those industries have had to work harder and think creatively to make up for lost revenue.
"Tourist behaviors and preferences will have changed," Norton said. "The product offer must be adjusted to tourists' new expectations and needs. Previous tourism strategies must also be revisited as they may have become obsolete. The goal is to ensure a sustainable approach that is long term to show people the destination is prepared for any unforeseen events and to make sure the strategy emphasizes that the destination is appealing and safe."
Lastly, she said, it is essential for Idaho's communities to have a plan in place that is ready to adapt, analyze and respond to a new normal or any arising crises.
"Moving forward, fear and uncertainty will be the central factors in a tourist's decision and whether they will visit Idaho," Norton said.
Robitaille said North Idaho made a significant recovery for a good part of the summer, especially compared to many states that have remained closed or on stricter mandates.
"We will continue our marketing efforts into the fall while encouraging social distancing, face coverings when distancing isn't possible and to encourage people to stay home if they are ill," he said.
Info: https://commerce.idaho.gov/tourism-resources/icort/