Enjoying the present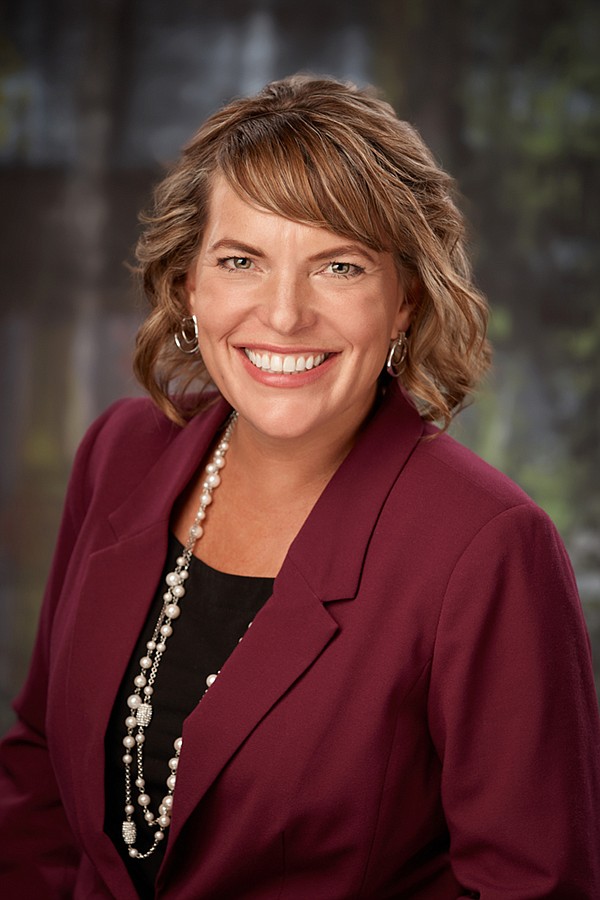 Goodbye 2021, welcome 2022! While we honor and learn from our past, let's enjoy our present for there is no better day to start than today! As 2021 comes to a close and the Chamber prepares to honor and celebrate those businesses and individuals that make our community so great, we have the opportunity to reflect on why we do what we do.
The Post Falls Chamber team: Val Wilcox, RaeAnne Capaul, Jackie Wright and myself, as well as the Post Falls Chamber Board of Directors: Eric Knudtsen, 2022 Chair — Knudtsen Chevrolet, Julie Holt, 2022 Past Chair — Kootenai Health Foundation, Dena Naccarato, 2022 Chair elect — Post Falls School District Superintendent, Randy Oaks, 2022 Treasurer, Haddock & Associates, Cindy Jordan 2022 Executive Committee member — $he Knows and the remainder of the 2022 Board: Jerry Lyon — Retired, Mark Woodworth — Murray Group, Brian Brigham — Northwest Specialty Hospital, Tavis Throm —State Farm Insurance, Scot Frazer — Green Cloud Defense, Tag Jacklin — River Bend Commerce Park, Roxanne Kusler — Idaho Central Credit Union, Brian Harrison — Post Falls Police Department, Jarod Keyser — Kelley Connect, Kevin Schneidmiller — Greenstone Development, and Sandy Raudebaugh — TDS all agree that we are here to serve our business community first and our community as whole in general. What we do is important and we ALL love it!
In order to support our community through education and collaboration, we need member support and we are very grateful for ALL of our members at every level. We want to take a moment at year end to thank our long-standing members … without all of you, we would not have had the ability to serve our growing community and we truly appreciate you!
40 years: Avista Utilities
30-40 years: Coeur d'Alene Press, Magnuson, McHugh & Co, P.A., Post Falls School District No. 273, City of Post Falls, Century Publishing Company, English Funeral Chapel and Crematory, Les Schwab Tire Center, Coldwell Banker Schneidmiller Realty, Red Lion Templin's Hotel on the River, Schneidmiller Farm's, Post Falls Highway District, Flowers by Paul, Kootenai County Title Company, Kootenai County Fire & Rescue, Medicine Man West Pharmacy, Frontier Grocery, Greyhound Park & Event Center, Spectrum, Post Falls Family Dental, Findlay Stadium as Stateline Speedway, US Bank, Kootenai Electric Cooperative, North Idaho Building Contractors Association, Jack and Mara'd Sjostrom, Rich Wallace Attorney, Post Falls Food Bank, Dougherty & Associates CPA's, Silverwood Theme Park and Boulder Beach Water Park, Ross Point Mini Storage, North Idaho College, Global Credit Union, Post Falls Historical Society, and ProPrint Inc.
20-30 years: Post Falls Sanitation, Perfection Tire Store No. 36, North Idaho State Fair, D.A. Davidson & Company, Watson and Associates, CdA EDC, Camelot Estates, Humanix, Centennial Distributing, Washington Trust Bank, Spokane Indians/Spokane Chiefs, Riverbend Commerce Park, Lewis and Clark State College CDA, Overhead Door Company of Spokane/CDA, Tavis Throm State Farm, Idaho Small Business Development Center, Champion Concrete Pumping, Knudtsen Chevrolet Company, Tapmatic Corporation, Anderson Brothers CPA, DQ Grill & Chill, Allegra Marketing, Coeur d'Alene Insurance, Coeur d'Alene Association of Realtors, North Idaho Eye Institute, River City Physical Therapy, United Way of North Idaho, Body By Scotty, Awards Etc, Mountain West Bank, KXLY Broadcast Group, Coeur d'Alene Property Management, J-U-B Engineers, Dick & Shirlee Wandrocke, Certified Folder Display, Fairway Floor, Coeur d'Alene Casino and Circling Raven Golf Club, Wolf Lodge Inn, Dick Harris, Hagadone Directories, Media Specialist, Kevin E. Kimpton CPA, Panhandle Area Council, University of Idaho Research Park, Golden Dragon, Super 1 Foods Post Falls and Hayden Lake, VCA Kootenai Animal Hospital, American Institute of Clinical Massage, Wells Fargo Bank, Advanced Benefits, Poe Asphalt Paving, Coeur d'Alene Pediatrics, bankcda, Guardian Angel Homes, Post Falls Community Volunteers, Midway Automotive, North Idaho Physical Therapy, Steel Structures of America, Vitalant, Andy's Heating and Cooling and Columbia Bank.
As I mentioned earlier we are planning for the annual Community Recognition Gala where we celebrate individuals and businesses that made significant contributions to the community. We are accepting nominations for Citizen of the Year, Volunteer of the Year, Small Business of the Year under 50 employees and Big Business of the Year over 50 employees and Spirit of Post Falls, the nominations are due by Jan. 5. Please send them to rcapaul@postfallschamber.com and buy tickets to attend on the evening of Jan. 20, 2022, at www.postfallschamber.com.
• • •
Christina Petit is the president/CEO for the Post Falls Chamber of Commerce.