Cd'A man honored by ASME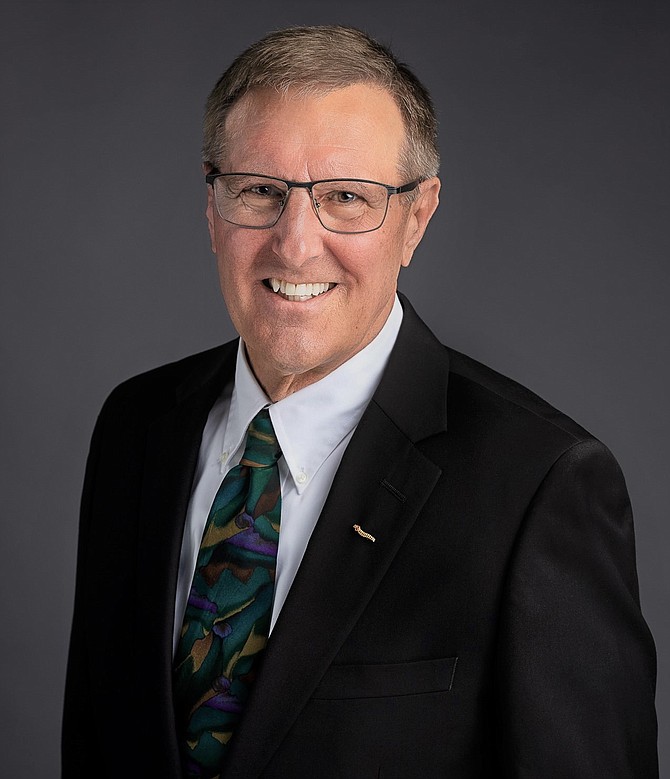 COEUR d'ALENE — Darold B. Cummings has been named the 2021 recipient of the Spirit of St. Louis Medal from the American Society of Mechanical Engineers (ASME).
The Spirit of St. Louis Medal is awarded for meritorious service in the advancement of aeronautics and astronautics. The medal was established in 1929 by Philip D. Ball, ASME Members, and Citizens of St. Louis, Missouri. Awarded by the ASME Aerospace Division. Past recipients include Neil A. Armstrong, Clarence L. "Kelly" Johnson, James H. Doolittle, Paul B. MacCready, Frank N. Piasecki, and Ben R. Rich.
Cummings has more than five decades of experience in aircraft design, fabrication and flight test. He retired from Boeing as a Technical Fellow in 2004, and formed his own consulting company, ForzAero. He was an aircraft designer at Rockwell International starting in 1967, and in 1978 he was appointed Chief Engineer/Chief Designer for the Next Generation Trainer (NGT) program.
In 1982, he joined Northrop as the Chief of Air Vehicle Configuration for the YF-23 Stealth Fighter Program. In 1988, he rejoined Boeing (formerly Rockwell) as the Chief Engineer/Chief Designer for the Ranger 2000 Jet Trainer Program. In 1996 he led the Boeing X-40A Space Maneuver Vehicle (SMV) program. From 1998 to 2004, Cummings worked on Unmanned Air Vehicles (UAV's) and Stealthy Strike Aircraft projects. Through his ForzAero company he has been consulting for Darpa, NASA, AFRL, NextGen Aeronautics, Aeroviroment, Arctos Technology, Wright Electric and Airflow.aero. He also presents Creativity Workshops to universities and the USAF Academy. He holds 38 patents in a variety of fields. In 2015 he received the AIAA Aircraft Design Award and was also Inducted into Pioneers of Stealth. In 2016, he was named a Distinguished Alumnus of California State University, Long Beach.
Cummings received a Bachelor of Science degree in industrial design from California State University, Long Beach.