'Why should I join the Chamber?'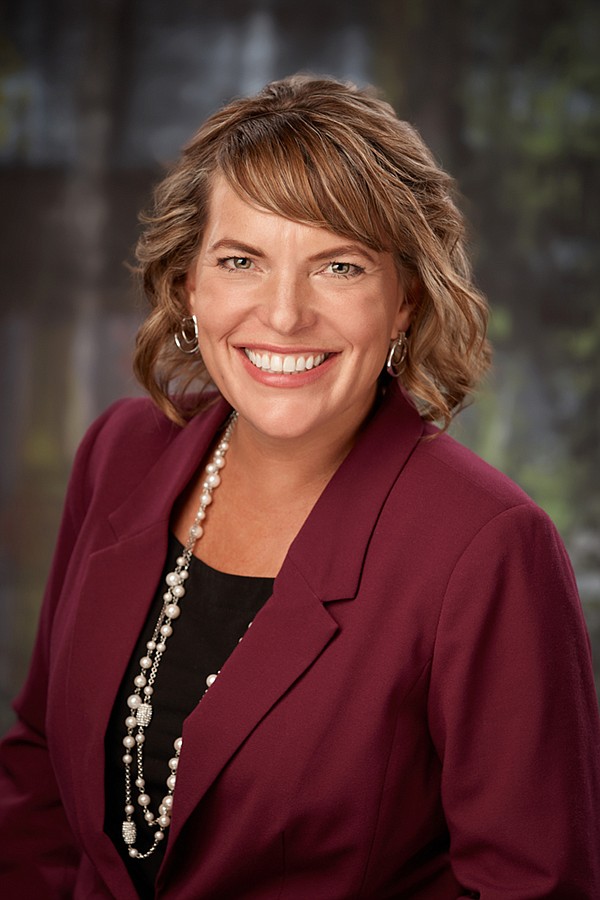 These last few weeks have had a lot of action in the wonderful city of Post Falls. The citizens for Post Falls banded together and rallied the troops to help pass the Post Falls School District Levy. The Kootenai County Fire Fighters, IAFF L2856 worked hard to gain support for the Kootenai County Fire and Rescue Bond that will allow our fire protection services to meet the demand of growth and it passed. The Pleasant View Annexation, Pleasant View Urban Renewal District and Downtown Post Falls Urban Renewal District all passed. Our Chamber helped spread the word and advocate right alongside these efforts. It makes me think of one of my favorite Helen Keller quotes, "Alone we can do so little. Together we can do so much."
Some people ask "Why should I join the Chamber?" They wonder what they will get out of it and how it will help their business. The relationships you make through Chamber involvement is the most natural response. Being connected to the business community will always help your business grow but what if you don't have time to attend meetings or events? Well, there is so much more to what the Chamber does for you. The Post Falls Chamber works hard to provide up to date information on the things that matter most to our area businesses through a weekly email, monthly newsletter and coffee connections that are all included in the membership.
Perhaps one of the biggest benefits and one that many do not realize is the advocacy that we do for the business community year-round. The legislative session just adjourned and your area chambers met every other week with local officials and members of the House and Senate during this session to discuss multiple issues effecting the business community. We wrote letters and asked challenging questions to advocate for you while you were busy running your business. Len Crosby, our Public Policy Chair shared the following bills that were passed that could benefit your business in a recent article in our weekly email. Len advised our members to review these bills and be aware of the benefits it may provide your business.
• HB 73 adds local government budgets to the Controller's "Transparent Idaho" website which will provide an apples-to-apples comparison of local government spending over time.
• HB 149 extended for another year the immunity for businesses from liability for the spread of coronavirus.
• HB 317 allows for a pass-through entity to pay state taxes at the business entity level, thereby reducing federal tax liability for owners of these types of business entities.
• HB 362 dedicates 4.5 percent of sales tax revenues (minimum $80 million) annually to ITD for large infrastructure projects, allowing for bonding of up to $1.6 billion in new infrastructure projects in Idaho. It also allows local government funding from any revenue in excess of the $80 million, which should be substantial over time.
• HB 380 moves the state's individual and corporate income taxes down from 6.925 percent to 6.5 percent, with a broadening of the brackets on individual rates. It also allows for a one-time 9 percent rebate on individual income taxes paid for 2019. This is the largest income tax cut in the history of the state!
• SB 1110 requires participation in ballot initiatives from all 35 legislative districts.
The Post Falls Chamber is proud to advocate for you while you do what you do best! As I said May and June have been full of action, in addition to advocacy, we had the opportunity to highlight three of our members as member of the month, we handed out more than $18,000 in scholarships to Post Falls High School seniors in partnership with area businesses, we hosted the 29th Annual Post Falls Chamber Open and we celebrated the 2021 River City Leadership Academy graduates.
Looking ahead to July, the Post Falls Festival is always a great time! July 9-11 will be one big celebration in the River City! The Post Falls parade is looking to be the largest one yet, don't miss it Saturday, July 10 at 10 a.m. Then starting July 14 and running every Wednesday from 4-7:30 p.m. through Aug. 11, in partnership with the city of Post Falls, the Post Falls Chamber is proud to announce the River City Market and Music! A farmer's market style event on Fourth Street with live bands starting at 6 p.m. Come out and enjoy all that Post Falls has to offer.
• • •
Christina Petit is the president/CEO for the Post Falls Chamber of Commerce.