Balancing your busy life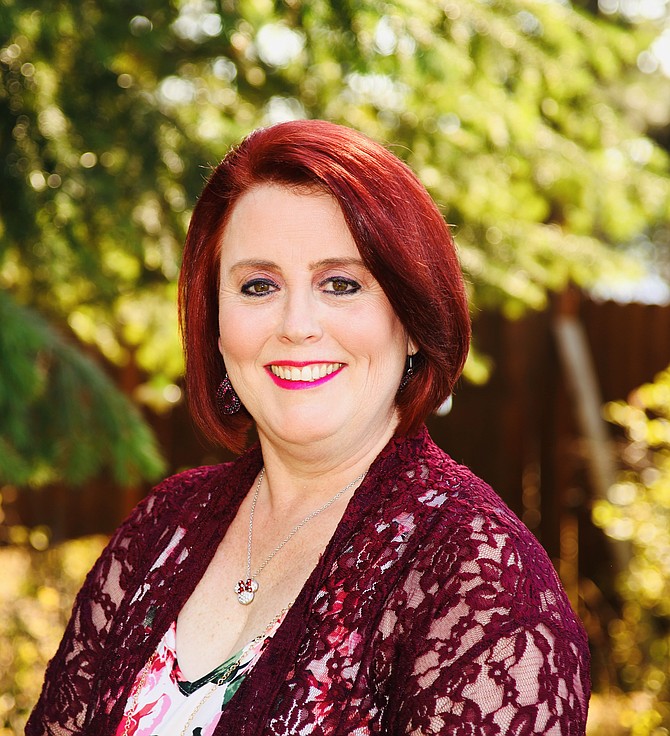 "Never be too busy for the people you love. Never allow pursuits or possessions to become bigger priorities than your relationships. Love is what gives meaning to life."
• • •
I'm too busy to tell people how busy I am.
Our lives have become insanely busy. It's rare, extremely rare, that I don't meet or speak to someone that doesn't reference being busy, a to-do list that doesn't stop or being completely overwhelmed. Every industry thinks they are the busiest. Be it health care professionals, nonprofit executives or large and small business owners, everyone thinks what they are doing makes them the busiest. Even most retired people tell me they are busier in retirement than when they were working.
Being busy has become the most fashionable thing going. As if being busy makes you somehow more valuable, more important or more successful. I've watched people compare schedules, and to-do lists as if to one-up each other. Each trying to communicate that their busyness is somehow the measuring stick to greatness. If I'm being honest, I've actually found myself in that same trap many times.
I have had many friends, family and co-workers who have heard me talk about my busy schedule and jammed-packed to-do list. I've had many tell me it comes with the job, but I've had one person in the past that told me there is always a time for being busy, but it shouldn't be a regular thing. They said to take a step back every once in a while, and be honest about my time and what I am actually working on. To evaluate what would make me a better leader, what would strengthen my work values, and what works best for my family. You only get one of those. Wise people keep reminding me to seek value not busyness.
I've watched others struggle with this busyness addiction filling their schedules to the max, bragging about everything they have to get done, while they head toward a place that isn't all it's cracked up to be. At the Chamber, we talk about the value of chamber membership, even if you are too busy to ever come to anything. The fact is your chamber membership is one of the most valuable resources you can have as a business. The Chamber works for you, your business, and this community even if you never RSVP for a breakfast meeting, an event, or ribbon cutting. When I have shared this with busy business owners, they sigh, smile and are glad we understand. We do. I run the chamber and I am a busyness addict.
So, during this last year of craziness, you may ask yourself what to do if you find yourself busier than ever? Whether you have more customers or less employees. I started making lists every day: need to do, want to do and must do. One thing is to make sure to remove your ego from the process. We all think our "must do" list is longer than what it really is.
As for me, I am working and reworking on those three areas and trying to see where to be the most effective, focusing on the value and working to break my addiction to the busy life. But those that know me well, know I love to be busy and see the results that develop from all that busyness.
The first Bacon, Bloodys & Brews Festival was last month on May 19 and was a huge success. Congratulations to the Bloody Mary Amateur winner Release Bath & Body and the Professional winner award went to Flame & Cork. Best Bacon dish Amateur winner went to the American Legion Post No. 154 Rathdrum. Congratulations go out to the big winners of the night as Kootenai Health swept the categories of the Best Professional Bacon dish, Best Decorated Booth and the People's Choice Award. A huge thank you goes out to our Platinum member, Stateline Speedway, for being our Host/Venue Event Sponsor and TDS Fiber, our Legacy member for being our Prestige Event & Commemorative Glass Sponsor. Centennial Distributing for our Brews Sponsor and Wake Media for our Media Sponsor. Numerica Credit Union as our Premium Plus Sponsor. Thank you also to the Coeur d'Alene Press, Advanced Benefits, Kootenai Health, Silver Lake Mall, Seven 9 Media and JDog Junk Removal & Hauling for their Premium Sponsorship. Custom Den did a great job with our trophies. Thanks again to all those who attended, and we look forward to next year.
Profile by Sanford hosted our May Chamber After Hours with a tour of the office and samples of their delicious healthy bars and healthy root beer floats.
May was also a time to reflect on our Memorial Day Celebration Breakfast Meeting with author Theresa Irish. She spoke about her book "1000 Letters Home" and shared some of her stories leading up to writing this book. Contact the Hayden Chamber if you would like more information about purchasing a copy of her book. The American Legion Post No. 154 Rathdrum also joined us by giving away Poppies in remembrance for the Memorial Day holiday.
I look forward to seeing what this summer holds as we welcome many new members, host Chamber After Hours, attend Ribbon Cuttings and deliver treats to our current members. Watch for posts about our upcoming Business 2 Business Expo Fair set for Sept. 15. You don't want to miss out on being a part of this great networking event.
In closing, remember to "Never get so busy making a living that you forget to make a LIFE!"
• • •
Andrea Fulks is the executive director for the Hayden Chamber of Commerce.