North Idaho Alliance Women of Impact: Leadership in their words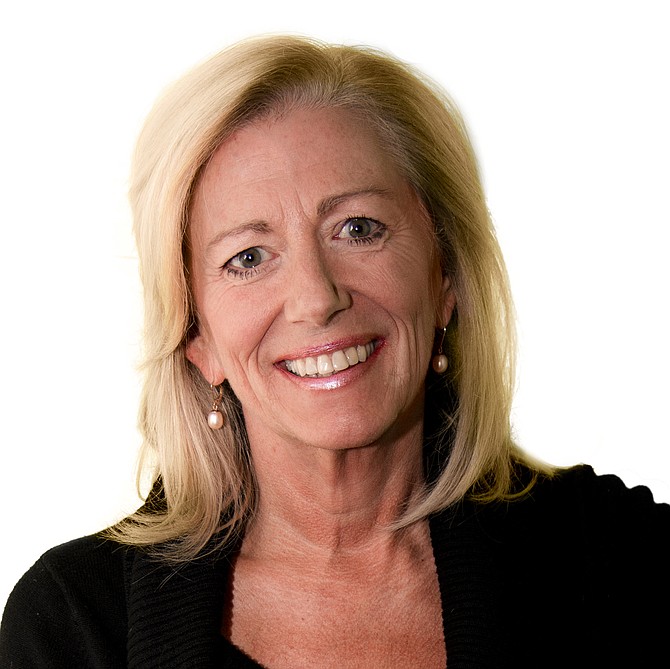 Hello, my name is Marilee Wallace and I am the founder of the North Idaho Alliance (NIA) Women of Impact. Our mission is to create opportunities that empower women with the skills and networks they need to expand their knowledge, ignite their passions, harness their talents and to create conditions for other women to thrive in North Idaho. Though women make up more than 53% of the North Idaho workforce, they are underrepresented in leadership positions. There is a tremendous opportunity in Kootenai County for women leaders to step up and NIA's network of programs, workshops, social outlets and our regional annual women's conference aims to meet these needs. We feel it has never been more urgent to invest in our local female talent than now. To push this mission forward, we will be sharing stories each month of amazing women in our community and highlight some of the opportunities women are creating to empower leadership.
One of our current programs is the Women of Impact Leadership Roundtable group. This group of 55 women meets once a month for nine monthly sessions to learn from leaders in our community on diverse topics. In a true roundtable format, the group discusses the monthly topic in an open and respectful group atmosphere. The goal is to learn and build meaningful connections, discover community involvement opportunities, think critically about the topics and to eventually take a leadership role in one of the topics that ignited a passion in them. At our first session in September, we asked some of the roundtable ladies what they thought the word leadership meant to them. We heard some great responses we thought we'd share:
Shelley Austin, KEA Alliance: "Leadership means to me a person or group that has contextual awareness, information, wisdom and the ability to bring along others to a cause, mission, or deed. The person or group in a leadership position generates confidence, shares and increases knowledge amongst others, demonstrates capability and trustworthiness. Favorite women leaders are Ruth Bader Ginsburg, Sandra Day O'Connor, Jane Goodall, Molly Ivins, Mary Lou Reed, Marie Curie and so many more."
Anita C. Parisot from TDS Fiber: "I believe leadership can come from anywhere. A title doesn't make someone a leader. The best definition I've heard is from The HP Way that states have trust and respect for individuals. Strive for overall objectives that are clearly stated and agreed upon, and allow people flexibility in working toward goals in ways that they help determine are best for the organization. One of her favorite Woman Leaders is Katharine Graham, publisher, The Washington Post. She was first female publisher of a major American newspaper. She made the call to print the Pentagon papers and report on the Watergate scandal, when everyone around her was telling her no, she listened to herself, took the risk, and made the decision."
Kandi Johnson provides a different definition: "Leadership is knowing yourself and being able to utilize both the best and worst parts of your education, background, history, and personality to share it with others in a way that encourages, develops, and inspires others to greatness." Her favorite women leader, her mother who exemplified the traits that she aspires to be.
Jennifer Chandler with State Farm: "Leadership is about creating an environment where those whom surround you feel supported and empowered to become their best selves. There is no need for a title, position, name or label to be a leader; we all have the opportunity to lead each day, with every interaction. I recently heard someone say to a group of kids "your only job on this stage is to make the person next to you shine and succeed in their role". That is the definition of a leader — by doing and being your best, you create a place where everyone around you is able to shine at their brightest alongside you at yours."
VickyJo Carey: "Being strong enough to be out in front, humble enough to take the rear and gracious enough to share the spotlight."
Favorite Woman of leadership: Deborah –— the first female military leader (in Biblical times) when it was unheard of for women to do such a thing defying the norm (the glass ceiling of the day).
And finally Women of Impact Roundtable member Dolly Stearns with AlignUp Coaching states it simply: "Leadership is holding the crown (belief) above another's head until she's ready to embrace it and wear it on her own." A woman of leadership she admires, Mary Kay Ash of Mary Kay Cosmetics.
The Roundtable is one a many programs NIA has scheduled for 2022. In January, we are planning the Women of Impact Day at the Capital, Idaho civics 101 workshop. We also have a region wide Networking event we are calling "Perk it Up in 22" offering B2B connections with women from around the area to build their client contacts and sphere of referrals for the New Year.
Another unique aspect of NIA is the partnerships we have with local nonprofits. Our various programs are promoted though each other's networks and marketing audiences and sharing our proceeds as we did with last year's Women's conference which was co-hosted by three separate nonprofits. NIA's team fully organized the event and the partnering nonprofits helped spread the word by promoting ticket sales and sharing in the proceeds — it's a win-win for everyone.
If you or your nonprofit would like to be engaged with us, visit our Facebook page at https://www.facebook.com/THENIALLIANCE.
• • •
Marilee Wallace, IOM, president/CEO of the North Idaho Alliance Women of Impact.