Enjoying changes with the Hayden Chamber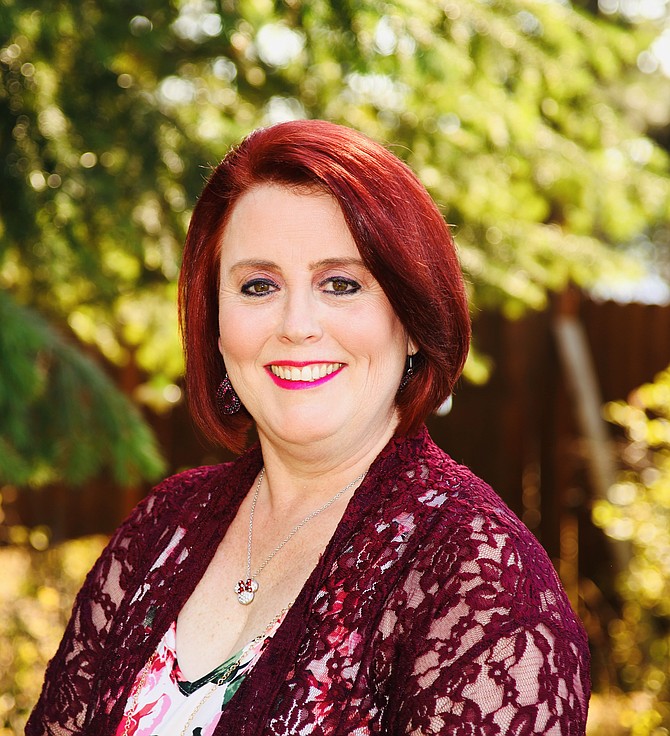 "And all at once, summer collapsed into fall!" — Oscar Wilde
Happy Fall…and with it comes change. Changing weather, changing colors, and changing for whatever happens to come our way!
More importantly though are the changes at the Chamber level. This year has been great and as we head into the last quarter and budgets, I hope that everyone is keeping the Hayden Chamber in theirs. This year, we have been thrilled to bring you so many new networking events and hope that you have been able to take advantage of as many as you can. From the new Bacon, Bloody's & Brews Festival, and the Connecting Community & Business Expo Fair on Sept. 15, to great sponsorship/advertising & networking opportunities, including our networking breakfast meetings, groundbreaking ceremonies and Chamber After Hours. The Hayden Chamber is doing everything we can to make sure you get your investments worth and look forward to continuing to work with you and seeing you at our events.
The end of September always seems to signify the transition from summer to fall. September is the planning stages for pumpkin picking trips to Greenbluff, hot apple cider, pumpkin doughnuts and lattes, sweaters and leggings with boots and scarves, with family and friends, and to enjoy all that fall has to offer.
Visibility — (noun) the degree to which something has attracted general attention; prominence.
Being a prominent member of the business community is integral to the success of your business! Trying to make sure that your businesses and organizations get noticed is on top of our list. Business listings are included in our directory on our Chamber website.
There are other ways to promote a business at the Hayden Chamber:
• Business brochures in the card rack in our lobby
• Submit an article for a Member Spotlight in the monthly newsletter. This reaches more than 1,000 people in our business community.
• We will share your Facebook posts on the Chamber's page. We have more than 2,000-plus followers.
• Chamber eblasts that reach more than 1,000 inboxes.
Promoting your business is our mission!
The Hayden Chamber has been updating many new member benefits, such as our website, member directory and membership data base, which provides resource tools for growing your business. These tools alone will help enhance your membership. Our website is still under construction but hope to be fully functioning soon. Please be looking for our new Chamber and Community calendars on our website and we encourage you to submit any events that you know about. We are here to help you and the Hayden community grow and prosper into a bigger and better place to live and work.
Help us spread the word about membership and the many benefits it provides. For each new member you refer, you will receive a FREE full-page ad in the 2022 monthly newsletters when the new recruit joins.
We are excited about the activities that offer many opportunities for fun fall days! Business & Breakfast is a great way to start your morning! October's breakfast, at the Best Western Plus Coeur d'Alene Inn on Appleway, will be held on Thursday, Oct. 28 at 7 a.m., and features Guest Speaker Linda Cook from the Union Gospel Mission. To register for any of our events or view these events on our Community Calendar, please visit our website at www.haydenchamber.org.
Our next large upcoming event is our first Outdoor European Christmas Market. This will be a two-day family friendly event, that will start on Friday, Dec. 3 and coincide with the Hayden City Parade & Tree Lighting in McIntire Family Park on Saturday, Dec. 4 and is based on the traditional, charming and festive open-air Christkindlmarkts that spring up in Germany, Austria, and other countries during the Advent season. Enjoy cozy, warming fires and twinkly lights with antique and vintage items, homemade craft and gift vendors, food trucks with a European flair, delicious pastries, hot spiced mulled wine, cider, hot cocoa with live music and Father Christmas. Hayden Chamber of Commerce is in the process of looking for antique and vintage/homemade craft, and gift and food vendors. Sponsorship, and volunteer opportunities are also available, so please contact me if you are interested in getting involved or if you have any questions. If you are a Hayden Chamber member and like to do homemade crafts or gifts, in your spare time, this event is for you!
Hayden Chamber was excited to participate in the National Night Out in McIntire Family Park the first part of August. We survived the heat and the smoke to make it a great night. Our ribbon cuttings for our newest members, HighPoint IT Computer Sales & Service and Kelley Connect were enjoyed by all who attended.
We had the pleasure to attend two wonderful outdoor events last month with Elevate Academy North's groundbreaking ceremony to the "Topping Out" ceremony for the North Idaho Veterans Home in Post Falls.
It was wonderful to have Matt and Theresa Wild with the Matt's Place Foundation speak at our August Networking Breakfast meeting giving us information on how they help those with ALS in the community and surrounding areas. Love their motto of "Uncrushable Spirit!"
Again, I thank you for supporting us through your membership and sponsorships, your volunteerism and your verbal praises that we never take for granted. You are the reason all of us are here, and we look forward to your growth and success as much as our own!
• • •
Andrea Fulks is the executive director for the Hayden Chamber of Commerce.