Idaho women get left behind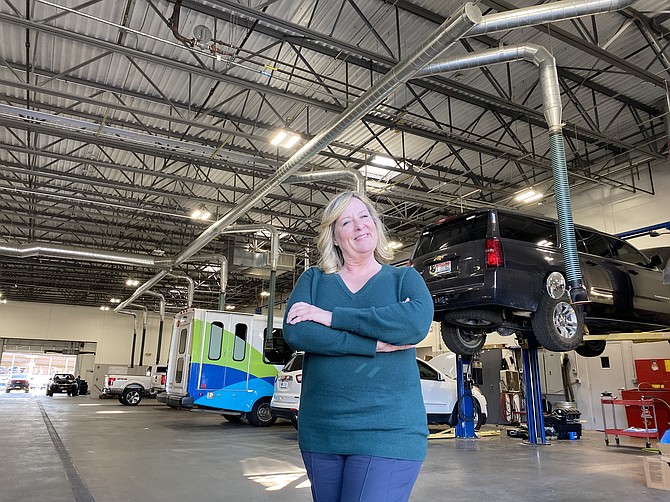 Equality and working women don't go together.
Not in Idaho, anyway.
A recent study by WalletHub, a personal finance website, found Idaho was near dead-last in its 2021 national women's equality study.
Placing 49th of 50, Idaho edged out only Utah. According to the analysis, Idaho women fared poorly in all three study components — workplace environment, political empowerment, and education and health.
Why did Idaho place so poorly?
One of the most significant factors, where Idaho ranked third-to-last, was the income disparity between men and women.
WalletHub sourced its data through various outlets, including the U.S. Census Bureau, Bureau of Labor Statistics, Equal Employment Opportunity Commission, and National Women's Law Center.
In 2019, the Bureau of Labor Statistics reported that Idaho women working full-time wage and salary jobs were being paid only 74.2% that of their male counterparts. According to the study, the median usual weekly earnings of Idaho women was $682, and Idaho men, by comparison, were being paid $919.
In 2019, Idaho women dropped below the 75% mark for the first time since 2005, according to BLS data.
The co-owner of Knudtsen Chevrolet, Eve Knudtsen, said she has consistently recognized the substantial pay difference between genders. As a successful businesswoman, Knudtsen is involved in several dealer groups across the U.S. that share best practices and experiences. One of the discussions they have is about pay.
"I belong to a group that is all women dealers, and I also belong to a group where I am the only woman dealer," Knudtsen said. "I use the data from these groups to make sure I'm treating myself and all my staff fairly in terms of compensation."
When Knudtsen was first starting in the automotive industry, she said there weren't many great opportunities for women. Since then, things have opened up "tremendously" for female-owned dealerships, sales, service, and managerial careers.
"We see more availability not just in Idaho, but everywhere," Knudtsen said.
The road hasn't been easy. Knudtsen believes part of the problem is that women are "wired a little differently" than men when establishing self-worth. Over the years, several publications have developed a claim that's best illustrated through Wayne Gretzky's famous one-liner:
"You miss 100% of the shots you don't take."
With women, Knudsen said, if they don't think they can make 100% of the shots, they won't take them. By comparison, men will take the shot if they believe they will make almost 100% of them.
"As women, if we don't think we can check off all the boxes, we don't ask for the pay we deserve," Knudtsen said. "We don't recognize that if we fill most of the boxes, we should speak up and ask."
Another influence Knudtsen believes plays a role in income disparity is women traditionally carry a heavier burden in non-work responsibilities "for which they are not compensated," like motherhood and being a homemaker.
During the COVID-19 pandemic, women exited the workforce at a disproportionately higher rate than men. A report by the BLS showed that only 57% of American women were either looking for employment or a part of the labor force — the lowest rate since 1988. Part of the reason, Department of Labor Researcher Karen Jarboe Singletary said following a report last September, is the type of jobs women work.
"With a lot of the service industry types of jobs that were most affected by the pandemic, there are more women who are in those jobs than there are men in those jobs," Singletary said.
Melinda Cadwallader opened The Hive earlier this year as a creative space in Coeur d'Alene designed to empower women in the workforce.
"There are not many non-traditional opportunities that can be tapped into, and there needs to be an exploration of the different things women can do," Cadwallader said.
Before starting her business, Cadwallader was a single mom and working professional. She said it was difficult to find a work-life balance while trying to expand her career.
"It's extremely difficult in a culture that I think looks down on single moms and doesn't see how absolutely essential we are to raising the generations of children," Cadwallader said. "We see the gaps when a woman doesn't acknowledge her power."
Child care services were also highly impacted by the pandemic and likely influenced the number of women exiting the Idaho workforce. While things are beginning to rebound, Ariane Hegewisch with the Institute for Women's Policy Research said there needs to be more funding for childcare and opportunities for parental leave post-pregnancy. If there isn't, Hegewisch said, female employment rates might continue on a backward slope.
"Women will be held back for a considerable time by employers' assumptions that they are less committed than men, more likely to take on care responsibilities, and less worthy of career development and promotions," Hegewisch said. "Under those circumstances, the pay gap will widen."
Knudtsen is both a mother and employer of women with children. She has seen women be limited by working full-time jobs and acting as full-time mothers. Due to the time women spend performing outside-of-work responsibilities, Knudtsen said they have less availability to pursue career goals.
"What this does is allow the partner in the relationship to spend that extra time to hone their abilities and pursue that next level up," Knudtsen said. "I think the pandemic has taken a tremendous toll on women."
• • •
The complete WalletHub study: https://bit.ly/3i1nLqv