SISTER POWER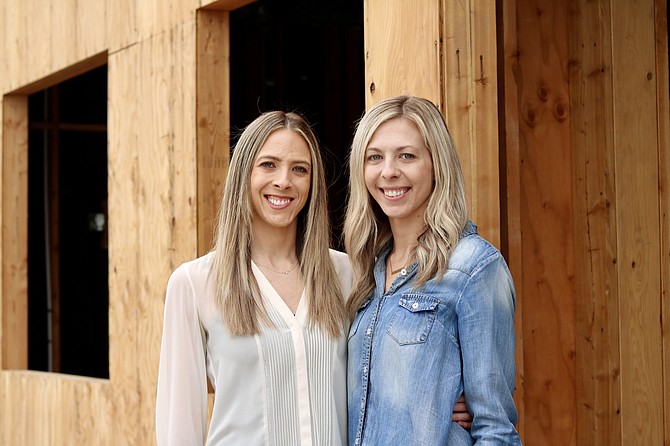 After 18 years in a family Dairy Queen business, two sisters are branching off to start their own.
Amanda Buchanan and Jessica Blain grew up working through high school and college at their dad's Dairy Queen fast food restaurant in Rathdrum. They're now on an adventure of their own, continuing the family tradition by opening their own Dairy Queen in Hayden.
"We're just kind of expanding his legacy and doing our own," Buchanan said. "Opening our own restaurant has been a dream of ours for longer than I can remember."
Construction on the 2,600-square-foot building started in February at 513 W. Hayden Ave. across from Maverik, with the opening date set for November.
"There's not much in Hayden currently so I think (people) are excited to have something in Hayden and excited to have a Dairy Queen back in the area closer to Coeur d'Alene," Blain said. "Whenever you say, 'I work at Dairy Queen,' everyone gets a big smile on their face."
Buchanan said they love the Hayden community and the growth is amazing, so they thought it would be the perfect place to open the new location.
The restaurant will also be bringing more job opportunities to the area as the sisters said they're looking to hire 60 people.
"We're just excited to be in the Hayden community and bring new and exciting opportunities for future employees," Buchanan said. "You can work in ice cream, or you can work in food. There's a lot to learn and you can diversify yourself."
One challenge they said they could face is finding employees with all the staff shortages, but they've found the community eager for the new restaurant to open.
"We want it to be a destination," Buchanan said. "I feel like Dairy Queen has so much to offer. It's not just another fast food. We're different."
Buchanan said that little things, like Dairy Queen's upside down Blizzard guarantee and soft-serve so thick it stays in place when the cup is flipped over, are what makes them stand out.
Both sisters started at North Idaho College and graduated from University of Idaho. Buchanan holds a degree in accounting and Blain has a degree in organizational science with four years experience in human resources.
At the new location, they'll be managing and training as well as working on the front lines taking orders and more.
"It's definitely fun, especially since we've been doing it since we were kids," Buchanan said. "We've made great friendships through it and it's just fun to be a part of (the Dairy Queen) brand."