Planting one seed at a time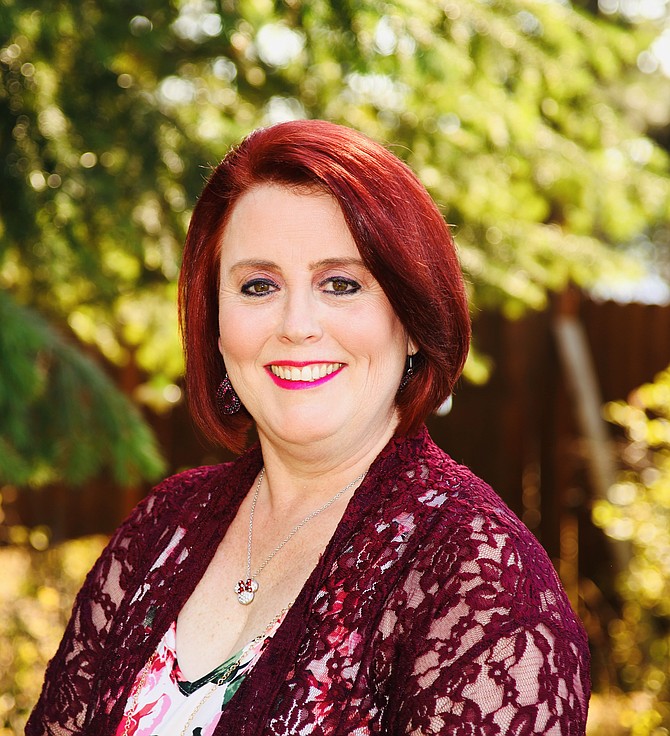 "The rabbit hops its gentle step; the lark sings lyric songs. All the world's alive again; Spring rights the winter wrongs!" — Jennifer Gunner
It always seems like April is that time of year that my husband and I start getting outside to see what winter left behind. We start plotting and planning our vegetable garden and make plans for getting the yard in tip top shape. Seed-starting time is always exciting for me. As with spring, those trays are full of potential. Imagine you plant one squash. One plant grows; however, I know most of you know that from that one squash plant, you can get, on average, 30 to 40 squash? Then, from each squash, you could get hundreds more seeds. And the cycle continues… this is so amazing to me!
The same is true for your business. One seed, creative impulse, idea or action could spiral into success and potential that is simply amazing. So often we find ourselves caught up in either our own self-doubt or the negative spiral of others. It typically falls within these two categories. I have come to realize that I just do not have the time to get bogged down with any of this. I do not want to hear the 10 reasons why it can't be done. I want to hear the one reason why it should, and then we can work on how we can!
I believe that together, through the Chamber, there's a whole lot of why we should and how we can, yet to be realized! What seeds are you planting this spring? We'd like to know.
Signs of a long-awaited spring are all around us. Spring is the season of optimism and a renewal in the belief that along with challenges come opportunities. It makes me even more optimistic when I talk to our members and hear their positive, forward-thinking attitudes. Members are signing up for networking and Lunch & Learn events. More people are reaching out to us by coming into the office, meeting me in person to complete their membership or filling out online membership applications and looking for resources to help start or expand a business. Together, we are doing more than finding a "new normal." We are creating a better way of doing business with positive changes and new encouraging ways of building the business community. The flexibility and foresight these past few years has given us the skills to refocus and respond to the urgent needs of our members. Since day one, the Chamber never stopped reaching out to our members with real solutions that made a difference in their businesses and their lives. Now more than ever, we're committed to the economic recovery and helping businesses not just survive but thrive.
Flexibility and technology enable us to keep bringing events to members, partnering with them in training and professional growth. As always, the Chamber's focus is on people and how we can help every one of our members to succeed. One thing the pandemic showed us was the type of members we always knew we had. They are business owners and community stakeholders who don't give up, entrepreneurs who thrive on problem-solving, creative professionals who generously share their unique talents and individuals who go out of their way to help others. For the Chamber, we've never helped people more powerfully than in the past few years. And we plan to go on raising the bar. As the days get longer and the sun gets brighter, take some time to consider if there are any changes you've made during the past few years that can be part of a new outlook going forward. What challenges have made you grow? What can we do for each other and how will we, ourselves, be enriched by the effort? We really are one community — here's to fresh opportunities and new horizons for all of us!
Our second Lunch & Learn of the year was hosted by two of our newest members to the chamber — Brian and Amanda Horan with Primerica. They showed us the 7 STEPS to create a Clear Financial Vision and that no matter what stage you are in in life, it's always a good time to start and make your financial vision a reality!
Such a fun morning last month as we went out delivering Business Appreciation St. Paddy's Day goodie bags to some of our established members! Thank you for your continued support to the Hayden Chamber! We Appreciate All of You!
Networking, Breakfast & Connections (NBC) meeting last month was well attended as we had our guest speaker Joel Nania, Spokane Branch Manager of the Small Business Administration, give us a recap of the COVID Pandemic Relief Program and the SBA's focus for the future of small businesses!
So many new members have been signing up to belong to the Hayden Chamber and with that comes ribbon cuttings and grand openings. The last week of March we celebrated Gathered restaurant in Post Falls with their Ribbon Cutting ceremony. Welcome Kevin and Stacie Ward!
As the weather is getting nicer it can only mean one thing…it's almost time for the Hayden Chamber's 2nd Bacon, Bloodys & Brews Festival! We are still looking for "Sow Chefs" & "Mary Mixologist" vendors for this event that will be held on Wednesday, May 18. You don't have to be a professional chef to enter. Any business, restaurant, bar and grill, pub, networking group, civic organization or individual is welcome to participate. We will have awards for professional and amateur. This will be an outdoor event to network, promote your business or just showcase your cooking talents! Spots are limited!
Contact the Hayden Chamber at 208-762-1185 or andrea@haydenchamber.org for more information. Hurry! You don't want to miss out on this event!
Do you like bacon or bloody mary's or beer? If your answer is yes, then this is the event for you! Get your tickets to come sample and vote for your favorite!
Tickets online now at https://www.haydenchamber.org/events/details/bacon-bloodys-brews-festival-2022-4016
Happy Spring!
"Spring is when you feel like whistling, even with a shoe full of slush!" — Doug Larson
• • •
Andrea Fulks is the president/CEO for the Hayden Chamber of Commerce.