NIA Women of Impact in their words: 'E' is for Education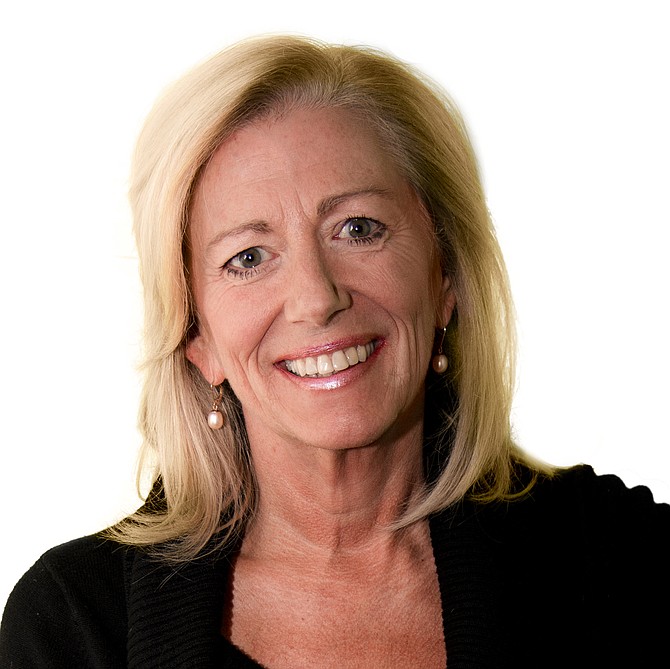 Women have persevered to shape society in so many ways, using the most powerful tool available to them — education. In the 1800s, women's positions and opportunities in education began to increase. The 19th century saw a shift in perspective on women. It opened educational opportunities for females in various education levels, which paved the way for more women to pursue various degrees of education, first as learners and then as educators. Since the late 1970s, women have surpassed men in the number of bachelor's degrees and master's degrees conferred annually in the United States, and women have continuously been the growing majority ever since. The same has occurred with Doctorate degrees since 2005, with women being the continuously growing majority.
When I started to research famous women in education for our Women of Impact Leader Roundtable in March, page after page came up listing hundreds of impactful women in education. Three names ring true on most sites. Let's start with the woman considered by many as the matriarch of female pioneers: Maria Montessori. At the turn of the 20th century, Maria Montessori, an Italian educator, physician and scientist, created a child care center in Rome, where many people believed the impoverished kids were unable to learn. However, Maria turned the Children's House into a quality educational environment and successfully taught them, or rather in true Montessori fashion, the children taught themselves. Despite the contempt of a few influential male educators, Maria's exploratory teaching philosophy attracted worldwide attention. Within a few years, there were Montessori schools on five continents. Today, they are about 5,000 such schools in the U.S., alone.
Mary McLeod Bethune wore many hats during her life, including educator, community organizer, presidential adviser and public health advocate. During her time at Moody Bible Institute, Mary developed a strong passion for educating girls and supporting their leadership. A few years later, she founded the Daytona Educational and Industrial School for Negro Girls. Then, in 1923, she negotiated the merger of her school with the Cookman Institute. Her work as a black female educator also made Mary a leading advocate and voice for African Americans in the U.S. During her time as the Director of Negro Affairs, she successfully established a Negro College and Graduate Fund, which supported more than 4,000 students in higher education.
Most people know Anne Sullivan by her work as Helen Keller's teacher. However, this astonishing woman was also a determined academic and used education as a means to escape poverty. At the age of 14, she began attending Perkins School for the Blind and eventually graduated as valedictorian of her class. At just 20 years old Anne began teaching Helen Keller and, despite her own limited sight, helped Keller study at Radcliffe College in 1900. Thanks to Anne's hard work and dedication, Helen became the first deaf-blind person to receive a college degree.
Local Women in Education:
March celebrated National Women's History Month, the Women of Impact Leadership Roundtable discussed women in education and we invited a few of our local pioneers to share their stories. We were enamored with what we heard:
Our presenters included Lynda LeBlanc, French and English teacher at CDA Charter Academy and Fulbright teacher for the Global Classroom program. Judy Meyer, Emeritus N.I.C Trustee, Community Library Network Board Member, Idaho Business for Education Board, among others. Dena Naccarato, superintendent of Post Falls School District and Soropitmist Women of Distinction in Education and Kiki Miller, who in spearheading the Regional Housing and Growth Issues Partnership (RHCIP.COM) and educating the community of the efforts of this important group.
All these women are curious and continual learners. All these women are amazingly passionate about education. All these women are committed to improving and exploring future mechanisms for educating. All these women are pioneers. All these women are local heroes.
Here are some take aways we want you to know about:
Education matters to our entire community — to all of us, whether or not we have children or grandchildren in the public schools. Good schools:
• build a stronger, better educated workforce.
• help attract the talented, able people we need to run our businesses, our educational and cultural institutions and our many nonprofits.
• help attract and retain high quality, environmentally friendly employers offering good, well-paying jobs.
• reduce school dropouts, delinquency, crime, incarcerations and welfare costs,
• increase property values.
• support the local economy and
• enhance the quality of life for all of us — for the entire community.
"If you think education is expensive, try ignorance." — Education Secretary Arne Duncan
Education matters to our young people — good schools give them the tools they need:
• to lead fulfilling and, we hope, joyful lives.
• to become strong, contributing citizens and
• to compete in a challenging, global economy, where perhaps now more than ever education is a key to opportunity and success.
Some of our Favorite Quotes:
• "Education is the most powerful weapon which you can use to change the world." — Nelson Mandela
• "The highest result of education is tolerance." — Hellen Keller
• "Live as if you were to die tomorrow. Learn as if you were to live forever." — Mahatma Gandhi
• "If You are planning for a year, sow rice; if you are planning for a decade, plant trees; if you are planning for a lifetime, educate people." — Chinese Proverb
• "The beautiful thing about learning is that no one can take it away from you." — B. B. King
The Women of Impact Leadership Roundtable meets once a month for a nine-month series, and we base our monthly agenda on the word IMPACTED. We will end this series on May 25, 2022 at the Onward & Upward Women's Conference, which is open to the public. Conference registration is at www.onwardandupwardcda22.eventbrite.com. To see the lineup of our monthly topics and to get details on the conference or additional programs NIA is offering to Impact women in our region, please visit our Facebook page https://www.facebook.com/THENIALLIANCE.
• • •
Marilee Wallace, IOM, president/CEO of the North Idaho Alliance Women of Impact.