Chamber passionately working hard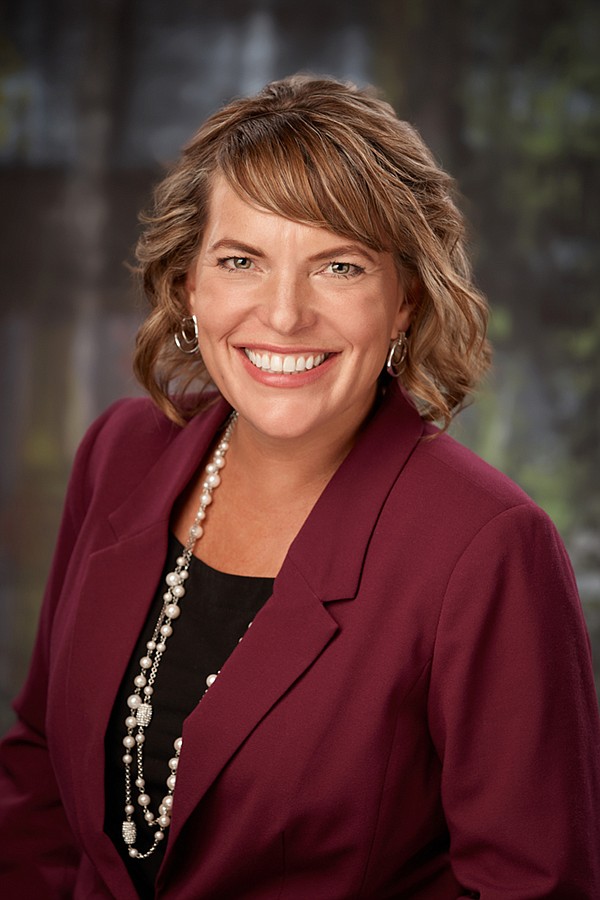 Spring is in the air and I love it! One of my favorite book/TV series of all time is "Little House on the Prairie." I love everything about it and this quote from Laura Ingalls Wilder sums up my thoughts on spring, "Some old-fashioned things like fresh air and sunshine are hard to beat!" This spring the Chamber and its committees have been working hard to pull off some successful workforce and business development events. When you work hard to do something you love, it really isn't work, just passion and we have a passionate community ready to help one another!
The Reverse Job Fair was a huge success and we want to thank the RJF Committee, many of which were new this year, for the hard work and dedication to pull this off. It would not have been a success without you! We also want to thank the 130 business leaders who showed up to interview students and a big thank you to the scholarship donors who are passionate about education! Because of you, we awarded $23,500 in scholarships to seniors at New Vision High School, Genesis Preparatory Academy and Post Falls High School.
The first week of April was a busy one! On April 6, the Business and Education Committee, in partnership with member businesses, celebrated our second Educator Thank You. We delivered baskets with snacks, notes of thanks and tokens of appreciation to more than 1,000 people in the education system of Post Falls in both the public and private sector. Thank you to our volunteers and businesses who donated to the project:
• Buck Knives
• Grand Canyon University
• Haddock Insurance
• Idaho Central Credit Union
• Kootenai Health
• Lewis-Clark State College
• Murray Group
• North Idaho College
• North Idaho Higher Education
• Northwest Specialty Hospital
• P1FCU
• Papa Murphy's — Post Falls
• Royal Neighbors of Post Falls
• Seright's Ace Hardware
• Springhill Suites by Marriott
• STCU
• University of Idaho
We also hosted four ribbon cuttings: JA Bertsch Heating and Cooling, Findlay Jeep SuperStore, Metro Express Car Wash and Papa Murphy's Post Falls. We supported the Kootenai County Fire and Rescue groundbreaking and hosted the St. Joseph's Ear, Nose and Throat groundbreaking.
On April 8, we hosted the 12th Annual Hard Hats, Hammers & Hotdogs after a two-year hiatus. More than 285 students from Sandpoint, Coeur d'Alene, Silver Valley, Rathdrum and Post Falls got to have an interactive tour of the many vocational careers offered by Kootenai Technical Education Center and the Parker Technical Education Center. From welding and diesel mechanics to operating heavy pieces of equipment and hands-on demonstrations offered by local trade organizations. We want to thank the H4 committee, the participating trade businesses, educational institutes and the volunteers that helped make this workforce development day happen for our kids.
On April 12, we hosted the first CEO Speaker's Series of the year, presented by Idaho Central Credit Union with Lane Tobiassen, the new CEO for Buck Knives as the keynote speaker. Lane's personal story inspired us all!
On April 19, we held the Connect 4 Lunch with Sam Wolkenhauer. He gave an "Economic Forecast of Post Falls and Beyond." Sam's presentations are always informative and entertaining. Thank you to Green Cloud Defense for sponsoring our April Lunch!
Our April 25, Lunch and Learn, brought to you by our presenting sponsor Orgill, featured KTEC and Kundtsen Chevrolet on the topic of "Learning how to leverage a partnership with KTEC to grow your workforce."
Today, April 26 is our Community Business Fair. Thank you to our Grand Sponsor, Northwest Specialty Hospital! We are in a new location this year at Real Life Ministries. This is a wonderful event to promote commerce in our community with 70-plus businesses under one roof. Awards will be given for: Best Booth, Marketing Guru, Most Creative and Best Food. Free and open to the public from 4-7 p.m.
On Wednesday, bright and early April 27, we host Coffee Connections with Theresa Whitlock of Matt's Place Foundation supporting ALS patients. Come learn about the foundation and network with members over coffee and continental treats.
Many of these events are coordinated by members of the Business and Education Committee. If you are interested in working alongside movers and shakers and want to help our business community grow, contact the Chamber today. We meet the fourth Tuesday of every month at 8:30 a.m., here at the Chamber.
Looking ahead…
• The 30th Annual Greater Post Falls Golf Tournament, Friday, June 10 at the Links Golf Club — 1 p.m. shotgun start.
• River City Market and Music, Wednesdays, 5-8 p.m., July 13 to Aug. 17. Vendor and sponsor opportunities are available.
To register for events and programs, visit our website at www.postfallschamber.com.
One final quote from one of my favorite authors, Simon Sinek: "Success is when reality catches up with our imagination." Dream big friends!
Proudly Serving You,
• • •
Christina Petit is the president/CEO for the Post Falls Chamber of Commerce.