He's on your side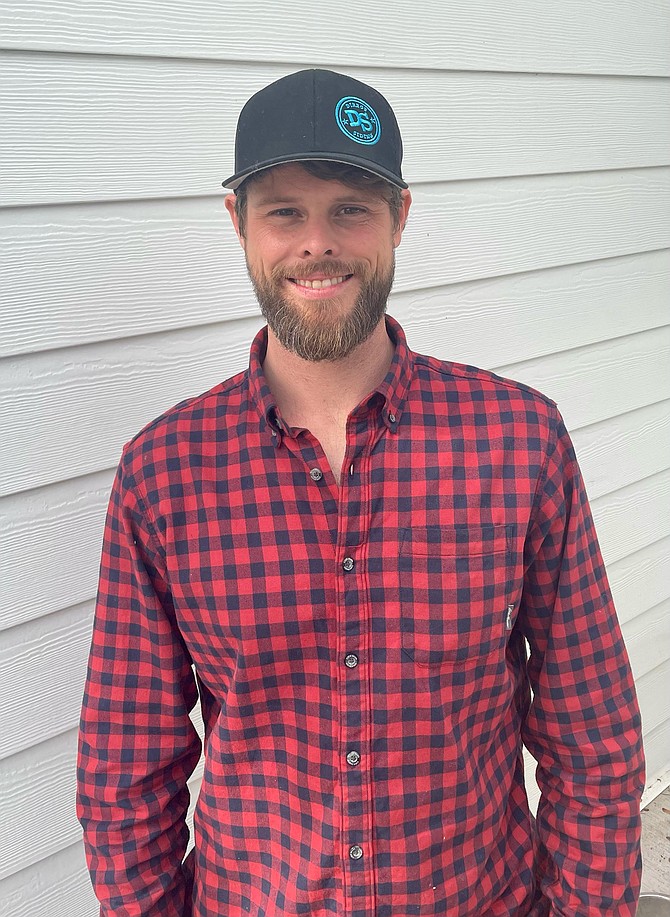 Aaron Mote grew up in Coeur d'Alene and dreamed of being a business owner here.
He's making it happen with Direct Siding.
"After a lot of great life experiences and developing a great business in Colorado, we are truly excited to now serve the Coeur d'Alene area with our best installation team we relocated to Idaho," he said. "As Idaho is such a great place to live for families, we knew it was the right decision."
Direct Siding is a family owned and operated, pre-finished siding specialist. It was started by Mote in 2019.
"We are excited to start showing Coeur d'Alene the craftsmanship and quality of what we do," he said.
A graduate of Lake City High School in 2007, Mote went on to earn a degree in business administration, focusing on finance and marketing, at Gonzaga University in 2011.
After graduating with honors, he began working for Spokane real estate developer Gerry Dicker of GVD Development.
After a year in Spokane following graduation, Mote joined Wildfire Interactive, a tech company in the San Francisco area, which was then acquired by Google.
In 2015, Mote left Google and pursued his entrepreneurial dreams. He spent the next year competing in the Ironman circuit, usually finishing in the top of his age division, and skiing throughout the West Coast, looking for the right place to settle and start the next chapter. He settled on Denver and began networking in pursuit of the right business opportunity.
After months of exploring ideas and recognizing his passion for working with people and project management, Mote entered the home service industry, focusing on decks and fences.
With the assistance of Curtis Welch, a general contractor of 40 years and owner of Advanced Construction Management, Mote founded Denver Deck Pros.
For the next three years, Denver Deck Pros served the Denver area and focused on hiring veterans. Mote's team grew — including helping one homeless veteran find both employment on the team and a home.
Denver Deck Pros maintained a 5-Star reputation.
After getting married, Aaron closed Denver Deck Pro in 2018 and soon, Direct Siding was born.
Since 2019, Direct Siding has grown in Denver. It earned the James Hardie Alliance "Elite Preferred" award, a 5 Star Google rating with 24 verified reviews, and awards from HomeAdvisor as a Top-Rated service provider.
Last year it had $1.5 million in sales and expects to top $2.5 million this year.
"The best part of what I do is seeing our customers look at their homes when we finish. Because all of our siding comes pre-painted, it's almost like an instant transformation," Mote said. "From completely changing the design with shingles or vertical panels to just a simple update with new siding, it's incredible how good homes look with these pre-finished siding products."
Looking for a better environment for his wife and family, in 2021 Mote expanded his business into Idaho and moved his family to the Boise area.
His father, Scott, runs the office, Welch oversees the team in Colorado, and his brother Cory assists with operations in southern Idaho. Mote is expanding to serve the Coeur d'Alene and Spokane areas.
"With aspirations to grow a full-time team in the area in the coming years, Aaron is excited to serve his once-hometown with his team of siding specialists," a press release said.
Direct Siding offers siding, trim, soffits and fascia, as well as upgraded insulation during the re-siding process.
Direct Siding provides free estimates.
Info: 208-230-4168, www.DirectSiding.com