New cremation alternative for funeral industry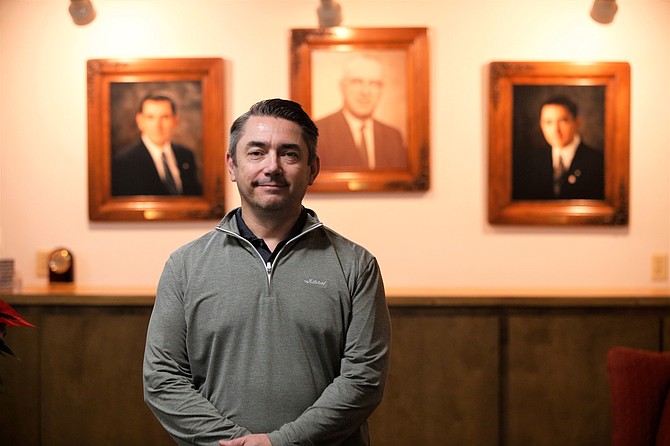 When a loved one dies, there have long been two choices for families: burial or flame cremation.
Now, there is aquamation. It is form of cremation that uses water instead of fire to reduce the body to only the inorganic bone materials.
The new technology is being offered at English Funeral Chapel.
"One of the reasons we continued to look into it is that it is very environmentally friendly," said owner Eric English. "We are committed to the environment and to providing green options to the families we serve."
Eric English and wife Wendy English attended an industry conference in 2018 to learn about alkaline hydrolysis — also known as water cremation aquamation.
They were intrigued and in 2019 began the process to bring aquamation to Coeur d'Alene. The funeral chapel has been updated to accommodate the new equipment, ordered the machine, and obtained licensing and permits from local and state entities and had the required inspections.
English explained how it works.
With aquamation, the body is placed in a stainless steel vessel and a combination of gentle water flow, heat, pressure and alkalinity are used to accelerate the natural process of tissue hydrolysis.
The process uses 95% water and 5% alkali, a combination of potassium hydroxide and sodium.
At the end of the process, all material is broken down and there is no DNA or RNA remaining.
The sterile water is released for recycling and land application. When the operator opens the door, only the inorganic bone minerals remain.
These minerals are processed and returned to the family in an urn, which is the same process followed with flame cremation.
Organizations like the Mayo Clinic and UCLA medical school have long used alkaline hydrolysis for the disposition of bodies donated to medical science.
Eric English said the aquamation, process uses electricity and does not burn fossil fuels. It is energy efficient — greater than 90% energy savings compared to flame cremation.
"It will move into the future as our society improves infrastructure for cleaner energy sources, like wind, water, and solar energy," the release said.
English Funeral Chapel is the only funeral home in Coeur d'Alene offering aquamation as an option, Eric English said. It is about $500 more than cremation.
"The process is only now catching on in the funeral industry," the release said.
Info: 208-664-3143 or englishfuneralchapel.com