Idaho National Laboratory spends nearly $400M with small businesses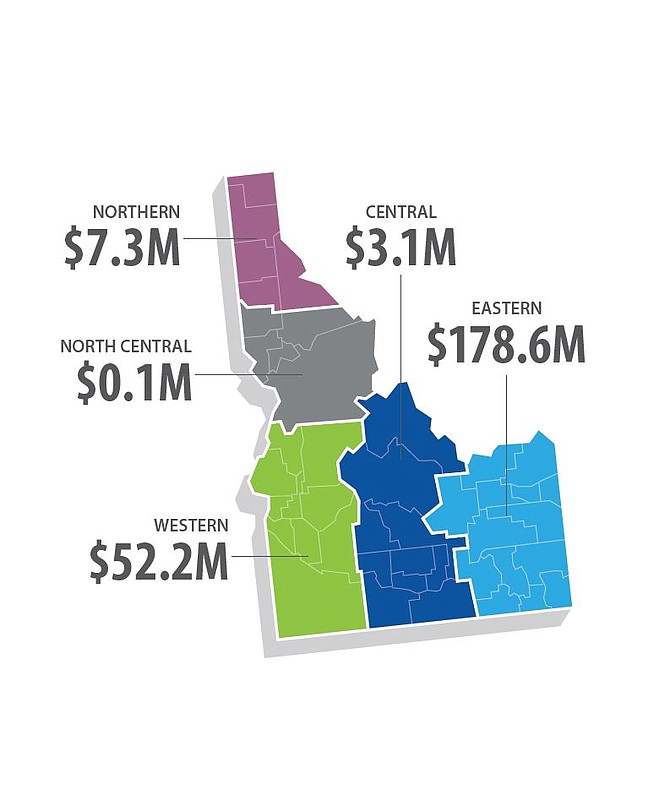 IDAHO FALLS — Idaho National Laboratory had another exceptional year working with small businesses to acquire goods and services.
"Small businesses are the lifeblood of the U.S. economy and the heart of our ability to conduct world-class research at INL," said Laboratory Director John Wagner. "Working with small businesses is our priority as the lab grows. It is good for Idaho, our region, and supports small business development and growth."
In fiscal year 2022, INL spent $399 million with small businesses, a 25% increase over FY21 reflecting the lab's growth over the last year. This money spent makes up over 76% of the laboratory's spending on goods and services. The lab also exceeded all four socioeconomic spending goals areas: small disadvantaged, Historically Underutilized Business Zone, women-owned and service-disabled.
Part of INL's stewardship is to partner with small businesses to help start, grow and build resilient companies.
"From the supplier that provides the most intricate parts needed to keep a reactor running to those that provide us with what it takes to keep the lights on, each is a valuable partner in securing the nation's energy future," said INL Small Business Program Director Stacey Francis.
While the lab purchases materials all over the nation, there is a particular focus on supporting Idaho's economy. This year, INL spent more than $243 million with businesses within the state. Local businesses are a large part of accomplishing work daily, and the lab counts on small businesses for items from office supplies to highly technical reviews and analyses to our missions.
As INL heads into FY-2023, increasing budgets and the infusion of dollars for infrastructure upgrades increases the need for small businesses. While money is spent on all types of materials and services, the focus will be on construction, large and small projects, advanced nuclear research, information technology, and engineering and design.
"As INL grows, we will continue to look toward our current small business partners, as well as new partners, to assist us in completing our important work," Francis said.
To find information on how businesses can engage with INL, visit procurement.inl.gov.