Reflecting on 2022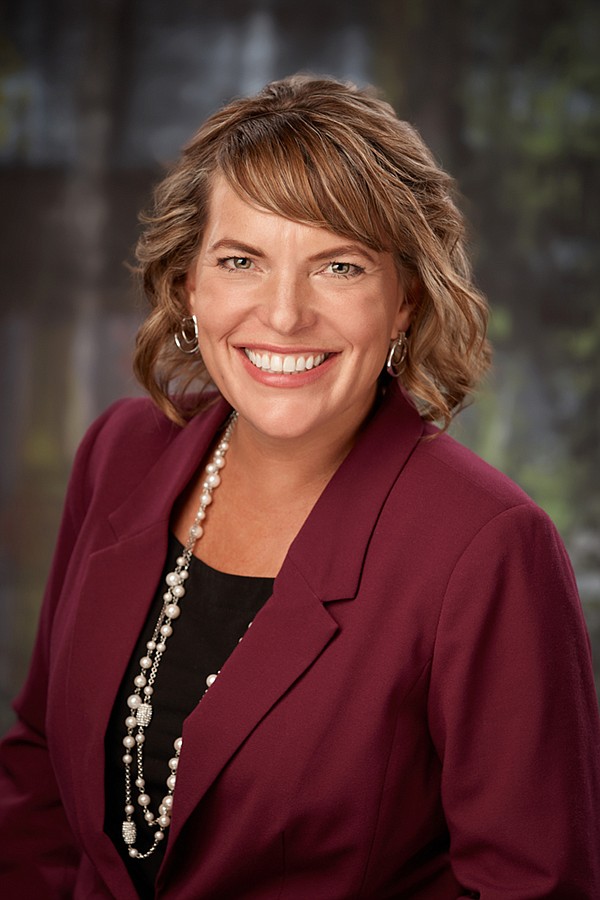 Cheers to 2023! "Year's end is neither an end nor a beginning but a going on, with all the wisdom that experience can instill in us." While we honor and learn from our past, let's enjoy our present for there is no better day to start than today! As 2022 comes to a close and the Chamber prepares to honor and celebrate those businesses and individuals that make our Community so great, we have the opportunity to reflect on why we do what we do.
The Post Falls Chamber team: Val Wilcox, RaeAnne Capaul, Jamie Lynn Morgan and myself, as well as our 2023 Post Falls Chamber Board of Directors: Dena Naccarato, Chair — Post Falls School District; Eric Knudtsen, Past Chair, Knudtsen Hometown Group with Windermere Coeur d'Alene Realty; Cindy Jordan, Vice Chair, $he Knows; Brian Brigham, Treasurer, Northwest Specialty Hospital; Randy Oaks, Executive Finance Committee, Haddock & Associates; Scot Frazer, 11:11 Systems, Executive Committee member; Julie Holt, Julie Holt Consulting; Jerry Lyon, Retired; Mark Woodworth, Murray Group; Tavis Throm, State Farm Insurance; Tag Jacklin, River Bend Commerce Park; Roxanne Kusler, Idaho Central Credit Union; Brian Harrison, Post Falls Police Department; Jarod Keyser, Kelley Connect; Kevin Schneidmiller, Greenstone Development; and Sandy Raudebaugh, TDS; all believe in our mission that "Through innovation, education and collaboration we create a positive business environment for the community to prosper."
Together we are stronger and membership grew by 10% this year. We continue to welcome new members weekly and that means we have a bigger impact on legislation and economic development. We are thrilled to march into the new year with our members and do the work to keep North Idaho a thriving community.
We want to take a moment at year end to thank our longstanding members…without all of you, we would not have had the ability to serve our growing community and we truly appreciate you!
40 Years: Coeur d'Alene Press
30 Years: Post Falls Sanitation, Perfection Tire Store #36, North Idaho State Fair and D.A. Davidson & Company.
25 Years: Coeur d'Alene Property Management, J-U-B Engineers, Inc., Certified Folder Display Service and Fairway Floor, Inc.
20 Years: Walmart, Kristy Reed Johnson, Kootenai County, Numerica Credit Union and Northwest Specialty Hospital
15 Years: Findlay Chrysler Dodge Jeep Ram, Post Falls Lions Club, Big Bear Deli & Brews, Murray Group, Post Falls Kiwanis, Kootenai Vision Center, North Star Assisted & Senior Living, Eljay Oil Company, Mainstream Electric, Heating, Cooling & Plumbing and Brumbach Family Dentistry
10 Years: Post Falls Volkswagen, Haskins Steel Co. Inc., Hallmark Homes, DOMA Coffee Roasting Company, Bardenay Restaurant & Distillery, Haddock & Assoc. Insurance Services, Fu-Ki Japanese Steak House, Idaho Youth Ranch, Alliant Employee Benefits, Wells Fargo Advisors — Craig Wilcox and American Air.
Our next opportunity to celebrate the great work going on in the community is our Annual Community Recognition Gala on Thursday, Feb. 9 at Red Lion Templin's on the River. On this special evening, we celebrate individuals and businesses that made significant contributions to the community. We are now accepting nominations for Citizen of the Year, Volunteer of the Year, Small Business of the Year under 50 employees, Big Business of the Year over 50 employees and Spirit of Post Falls. The nominations are due by Jan. 23. Please send them to jamie@postfallschamber.com.
For more information on our events and programs, visit our website www.postfallschamber.com.
• • •
Christina Petit is the president/CEO for the Post Falls Chamber of Commerce.