GreenPal expands to Coeur d'Alene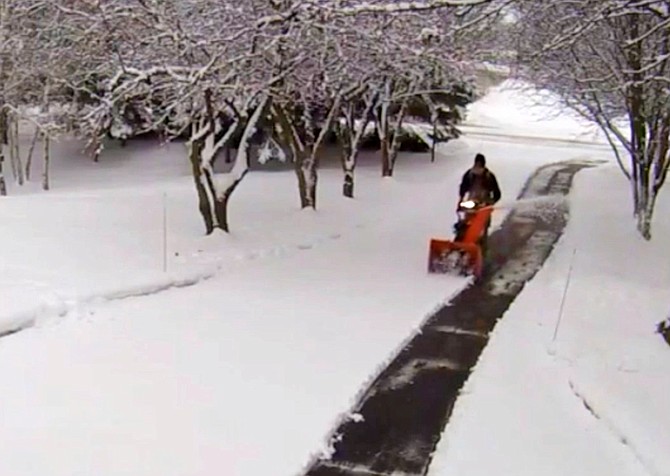 An app that connects homeowners and snow removal professionals launched in Coeur d'Alene in early January.
Based in Nashville, GreenPal has provided technology to connect landscaping professionals with clients for 10 years. It is used in nearly all 50 states by more than 20,000 vendors and boasts more than 1 million homeowners who have used the program.
Now in its second year of snow removal, GreenPal has expanded to the snowy Northwest to streamline the process for vendors bidding on projects and homeowners finding the right crew for the job.
Visit yourgreenpal.com/snow-removal-services to fill in needs such as "I need plowing now and for the rest of the season" or "I need de-icing," submit the amount of square feet to be cleared and include other details to receive free cost estimates from local pros.
"Traditionally, five, six years ago, if a homeowner wanted a quote, a vendor would have to come to the property and then give his bid," GreenPal co-founder Gene Caballero said.
Using Google and Zillow, homeowners using GreenPal can list properties with desired service dates and snow removal needs. Vetted pros then bid on the properties based on the street and aerial images and other details the homeowner provides. Homeowners can then select who they want to perform the work based on the vendor's ratings, reviews and price.
Caballero said if a vendor has to travel to quote 10 properties in a day and only one of those comes through, it just doesn't make sense for the vendor. GreenPal cuts down on gas and wear and tear expenses.
"It eliminates unnecessary driving that the vendor has to do," Caballero said.
GreenPal also eliminates the need for cash in a historically cash business. This is a benefit in a time when communities are concerned about the spread of germs and COVID-19. Clients pay just as they would for food delivery or ride sharing.
Once the service request has been fulfilled, the vendor will send a time-stamped photo of the completed work. Homeowners can then securely pay through their GreenPal account using the website or mobile app and set up more appointments if desired.
If something gets missed or is not done, the client has the ability to directly connect with the person or crew responsible for the work, which means no waiting on hold and no third party.
"It's just following that constant demand," Caballero said. "We don't want to have to wait, and we don't want to have to talk to anyone to get it done, or call 10 people in the middle of a snowstorm."
GreenPal will offer its lawn care service in North Idaho this spring as well, Caballero said.
"I've been in landscaping my whole life," he said. "I wish I had this program when I was young so I didn't have to knock on doors and leave door hangers."