NIA Women of Impact: Ladies interpreting what ART is, in our words…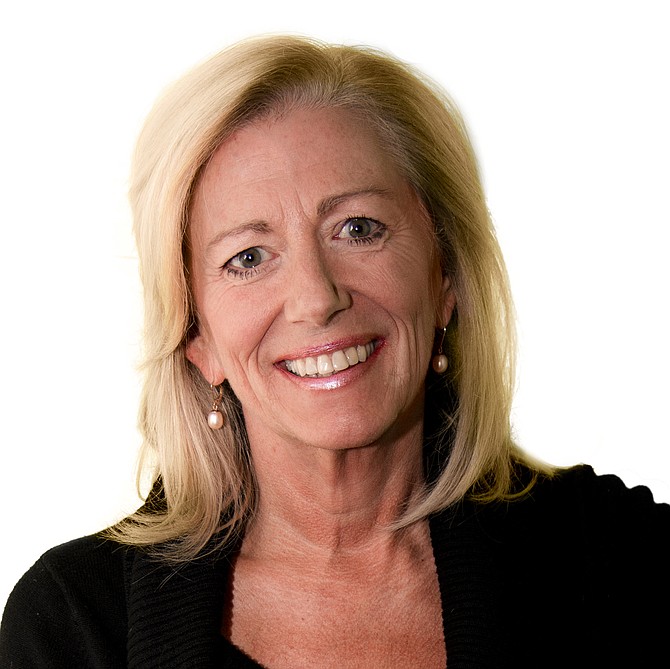 If you have traveled to a major city like New York, Chicago, Paris, London or Madrid, Spain, the Musee du Louvre, Metropolitan Museum of Art, Art Institute of Chicago, British Museum or the Prado Museum may have been on your to-do list, but art being on your to-do-list in Idaho? No way! Guess again. Just in the past year, the National Endowment for the Arts distributed more than $5,053,568 grants for art programs and promotion in Idaho. In one year alone…
• Arts and cultural production in Idaho added 2.4% or $2 billion to the state's economy.
• Idaho's arts and cultural industries employed 21,371 workers. These workers earned wages and benefits totaling more than $1.1 billion.
• 58.2% of Idaho's adults attended live music, theater or dance performances, and 36.9% attended art exhibits.
In Coeur d'Alene, the Coeur d'Alene Arts Commission has been charged by the Coeur d'Alene City Council to "stimulate and encourage, throughout the city and surrounding area, the study and presentation of the performing and fine arts and public interest and participation." The commission's main purpose is to improve the Cultural Environment of the City of Coeur d'Alene. Enhance the Growth of Industry and Commerce and partner with various artistic organizations to ensure the role of arts in the community.
One of such organizations is the Coeur d'Alene Arts & Culture Alliance headed up by Ali Shute, it's executive director. Ali was one of three presenters at the last Women of Impact Leadership Roundtable series with our monthly topic for December being; you guessed it, The Arts. We learned that although Coeur d'Alene does not have a world reknown art museum, the art scene we do have is pretty impressive. Not only does Coeur d'Alene boost several art galleries showcasing some of the Pacific Northwest's most notable artists, it also has a very vibrant public art commission, massive opportunities in music, theater and movie production and extremely talented poets, writers and dancers as well. Overall the Coeur d'Alene art scene is building tremendous momentum and those "in the know" of what art is, are paying attention.
Art Walk is every second Friday of the month downtown where galleries feature different artists. Emerge is a collective art experience for young artist to explore their mediums.
Music Conservatory of Coeur d'Alene was established to nurture musical talent by connecting the future generation musicians to musical mentors.
CYT, Coeur d'Alene Summer Theatre, Aspire Community and Out of the Shadows are just a few of the theater companies actors can find artistic outlets and Arts Buzz meets once a month for any artist and any medium to connect, network and talk about what's next on the local arts scene.
There is much much more — so much art — but what is art anyway? This brings me back to this month's article subject, which is: interpreting what art is, in our words. The Women of impact Leadership Roundtable group was asked this question and then tasked to write, in seven words or less, what does the word art mean to you. Here's what they said:
• Art is something created by one's imagination and or talent.
• Art is Ideas and Visions made real.
• Human expression in visual or auditory means.
• Art is a soul healing experience
• Art is creative expression made/experienced in real time.
• Art is expression.
• Art is a way to view the world without using words
• Art is an expression of ones imagination.
• Creativity
• That moment when a soul feels alive.
• Art is something that inspires people.
• An outward expression of one's internal creativity.
• Art is an experience transcending time and shaping cultures.
• Art is an expression of creativity that triggers emotions.
• An emotional expression consumed by our senses.
• Art is experience through the senses.
• One's soul shouting HELLO.
• Letting go and expressing your subconscious thoughts.
• Sharing whom we are inside, outside.
• Something to contemplate.
• An visible expression of yourself.
• Art is something that inspires emotion and is enjoyable to me!
• Art is: whatever inspires emotion!
So, Art — what is it to you? What stimulates you moves you or expresses you? What first comes to your mind when you hear the word Art? What ever your seven words or less are for your meaning of art, I bet you can find something that engages you to think, to inspire or just to simply enjoy what is right here in Coeur d'Alene.
The Women of Impact Leadership meets once a month for a nine-month series, and we base our monthly agenda on the word IMPACTED. Example "I" for Inspiration was September's topic and our speakers were women who spoke from their hearts and truly inspired our group. December "A" as you just read, was all about Arts and our January focus is "C" where we discover "Commerce" and the Ladies who make it happen in our community. To see the lineup of our monthly topics and to get details on additional programs NIA is offering to Impact women in our region, please visit our Facebook page at https://www.facebook.com/THENIALLIANCE.
• • •
Marilee Wallace, IOM, president/CEO of the North Idaho Alliance Women of Impact.