Summertime at the Hayden Chamber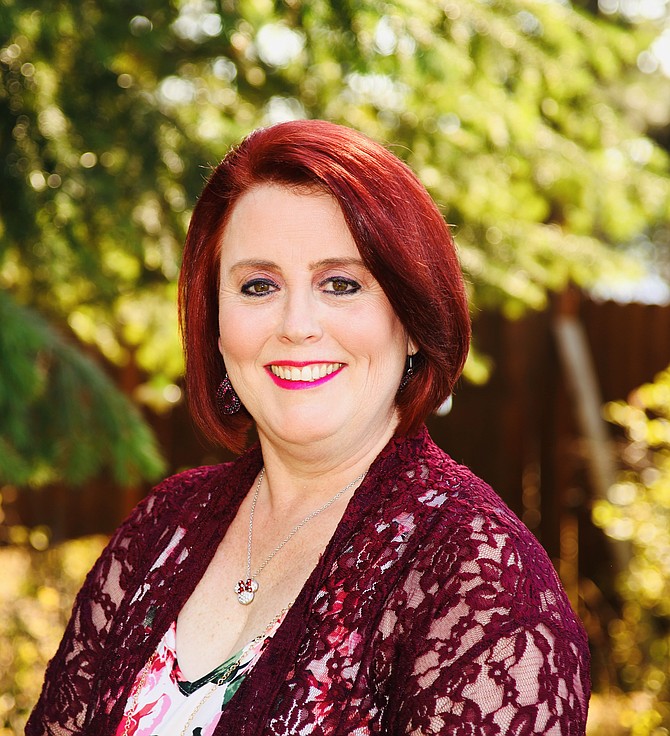 "IF SUMMER HAD ONE DEFINING SCENT, IT WOULD DEFINITELY BE THE SMELL OF BARBECUE!"
It's officially summer! Some of us may be ready to slow down a bit, work a bit less, unplug a bit more, and take that long-awaited vacation. Go for it, you've earned it!
While you are gone, our office will be open and ready to help promote you and your business when you get back. I love to take the warm months to do some updates to our business directory listings — to ensure we have all the right contact information, logos, websites and descriptions so everyone can find you when they need you.
The summer season calendar is bursting with community-wide events, family activities, festivals, concerts and more — look at haydenchamber.org for all the action happening right in your own neighborhood. And feel free to share your events with us so we can get it added to the mix for you.
The summer slowdown can also be the perfect time to make a new career move or try to hire those extra employees you need! Again, feel free to send your job opportunities our way so we can help you find your ideal candidate.
Many local businesses are hiring right now and struggling to find the right people to add to their team. While there are many factors contributing to this, one way to attract applicants is by making your job listing stand out.
You may have an HR department, but you may be a small business owner managing hiring on top of everything else. Either way, I have some tips for advertising your job opportunities.
ADD THE JOB TO YOUR OWN WEBSITE:
The information about your job and the application should be live on your own website, first. That way if it gets taken down somewhere else, you have all the information in one place, owned by you.
ADD IT TO THE CHAMBER WEBSITE:
Let us help you promote your job! You can post your own job opportunities with your Chambermaster login and password. Fill out the form and submit.
You can also send your job posting in an email for us to post on our social media.
CONSIDER YOUR AUDIENCE:
People find job listings in many ways, so it's best to consider your audience and share your opportunity in multiple places. If you have a part-time summer position that usually attracts college students, stick with online listings. If your position is a great fit for a retired individual, don't forget to put it in the newspaper. There are many sites for listings, too, like Indeed, ZipRecruiter and LinkedIn Jobs. Also, don't forget social media!
INCLUDE CONCISE DETAILS:
You need to have all the necessary information, but no one wants to read a four-page job description. Your listing should be concise, but informational. Consider adding bullet points, rather than long paragraphs. If you have a lot of information to share, you could instead include this on your own website, rather than each listing.
PERSONALIZE IT:
Employees spend a lot of time at work, so it's nice to have an idea what it is like at your business. Personalize it with photos, information about the culture and details of your company values.
PROVIDE CONTACT INFORMATION:
Anywhere you share your job listing should have an easy way for applicants to reach you. Be consistent with the information so all job contacts come to the same place. You may even consider setting up a separate email address solely for employee contacts!
DON'T FORGET PERSONAL CONNECTIONS:
You probably have heard the phrase "It's not what you know, but who you know." While that is not always the case, it is definitely helpful to build relationships in our small community. If you're struggling to find good applicants, consider who you know and who they might know. A few phone calls may help you find the perfect fit.
Advertising your job can be difficult but use this list as a reminder of where and how to spread the word. If you have other ways, you often share your information, you could use this guide to create your own checklist.
Best of luck attracting new employees!
The summer is also the perfect time to remember all those helpers in your life — pet sitters, house sitters, baby sitters, yard crew, or whoever is in your life to make the season just a bit more relaxing for you. What better way to say, "Thank You!" than with gift certificates from some of our local small business chamber members.
Nike, Walmart and Amazon are all brands that are well-known, but how did they get there? What makes a brand known internationally, nationally or regionally? A general definition of branding is: "A brand is a name, term, design, symbol, or any other feature that identifies one's good or service as distinct from those of others, the customer's overall perception of the business." This is a good definition, but branding can be broken down to smaller categories so it can be better understood for individual businesses.
Understanding your target audience will help form and focus your brand. If the audience is too large and tries to hit too many categories, the message of an organization can become muddled. Knowing who you want your brand to focus on will help to keep the work relevant and draw the appropriate audience to that brand.
Consistency is another necessary part of good branding. Maintaining a consistent voice, look and product aids in any company's branding success. While it is OK to make small changes to serve certain campaigns, make sure to maintain the brand by keeping the standard themes and only making small changes. Keeping a consistent feel throughout the many aspects of a business will aid the public's understanding of what a brand is trying to do.
We have stepped up the branding process at the Hayden Chamber, with our logo colors, to include our new "REAL" giant orange ribbon cutting scissors, yellow and green ribbon and turquoise vests that will be for our Ambassadors during these events. There may also be a surprise confetti cannon blast so watch for all of these out in the community and in pictures!
We have had a busy few months with these new scissors as we had quite a few ribbon cuttings! We celebrated at Spa St. Pierre and Klein Chiropractic. Then a stop at The Stupid Cow Café in Hayden. Grand opening celebrations continued at Black Sheep in the Silver Lake Mall and Open Arms as they opened the doors to their new building. It was only a year ago for them that we did their groundbreaking! Time flies! We were able to get a ribbon cutting in for DS Connections NW at their Rummage Sale and then we were able to do the grand opening/ribbon cutting for our new LEGACY member The Lounge.
During this time, we also were able to have our Lunch & Learn, hosted by Annie Watkins at Centennial Distributing and we attended Danish with a Dispatcher at The Village Bakery.
Watch for all the great things happening later this summer and throughout the rest of the year. Keep an eye out for our upcoming Connecting Community & Business Expo Fair on Sept. 14 at the Silver Lake Mall.
We are looking for vendors for our 2nd Outdoor European Christmas Market from Dec. 2-3. Reach out to the Hayden Chamber if you are interested.
"AMERICA IS ANOTHER NAME FOR OPPORTUNITY!" — Ralph Waldo Emerson
• • •
Andrea Fulks is the president/CEO for the Hayden Chamber of Commerce.