NIA Women of Impact in their words: It's all about reputation — right?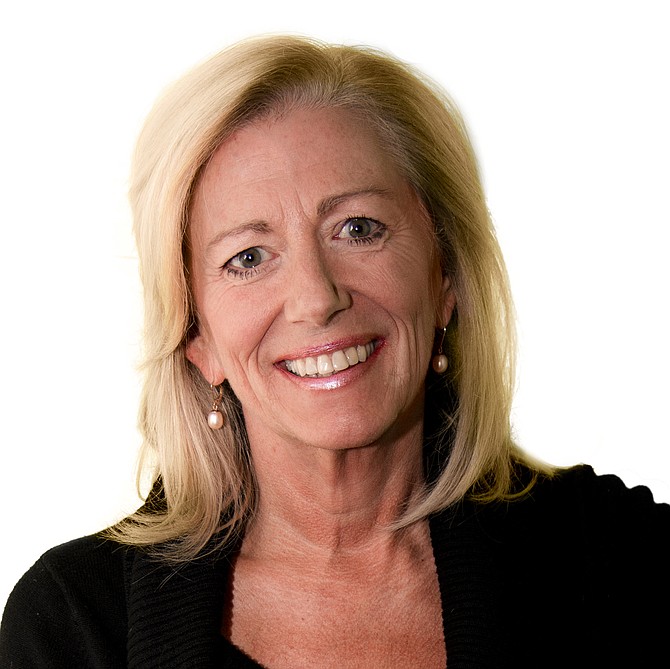 The North Idaho Alliance, AKA NIA, is getting a bit of a reputation. A reputation can be a good thing. A reputation can be a bad thing. A great reputation is quick to spread. A bad reputation even quicker. It can be hard work to get established; requires guarded diligence to maintain and too easily tarnished and difficult to correct. It can be built up over years and knocked down in moments. Reputations can make or break us. In the long run, our reputations are all we really have.
We all know the importance of reputations and how quickly they can be tarnished by just a few people who formed beliefs and opinions on a person's reputation on someone else's comments, half, or un-facts. (Sounds like a lot of what our world is doing these days?)
Reputation is just some of the topics discussed at the Onward & Upward women's conference in May. Shortly after the conference, I started hearing that NIA, our Women's based leadership company, was getting a reputation and I quickly took note. This can be make or break stuff — especially within a small company comprised of just women!
Before I let you in on what's being said about NIA, I think it's important you know a how I define the meaning of the word reputation. I was raised in a middle class, private education environment. I was taught to look at life with curiosity, perspective and empathy. I was also taught that one is to always "take the high road" and "never explain, never complain." I was told that if someone had formed an opinion about you and your reputation, it was their business and in the long run time will prove them wrong. Sure, we all know this, right? It's just part of the lessons of life not to care about what others think and to hold your head high, no matter what! Guess what? I am here to tell you dear reader, that at age 57 I literally can say BAHHUMBUG to the high road theory. It's outdated, can do more damage than not and honestly, it simply isn't healthy for our health.
I'm not saying that everything is outdated. Common kindness and courtesy are always in fashion (especially in today's climate). But I believe there is a better route. I call it the "onward and upward with grace and gratitude" way. Not a "high road" not a "low road" (throwing jabs back is never a good thing) but a different more creative way to the obtain and retain that all important reputation achievement. Forward movement, growth, risk of trying new things and generally looking at life with a different perspective. Be curious, not biased, be creative, not destructive, and most importantly do the things that you really love. If you are not authentically loving what you are doing, you're not moving onward and certainly not upward. If you are authentic, people will see and feel that, and your reputation will be uniquely yours. This type of reputation will never fail you. You know when it's right. It shows and you just know it. That's the reputation I hope and work for and I hope you will too!
Onward & Upward Women of Impact, NIA, and the reputation rumors…
"The Onward and Upward Conference that NIA put on each spring continues to be a source of inspiration, education, fresh content, and relevant topics to support the women of the inland northwest and those whose lives we touch. It is a day filled with warm reconnections, delightful new connections, strategic introductions, and camaraderie. Participating in the O & U Conference is a must-do for every woman looking to up level her outlook, refine her purpose, and expand her influence." — Dolly Stearns
"NIA, what a wonderful experience! I so enjoyed the conference, meeting women from the community and sharing our education with them and their families. It was an inspiration to hear the speakers who continuously injected energy into the room. Marilee is a diva at what she does, and we are honored to continue to stay on their list of vendors and attendees." — Tarie Zimmerman
"The nine-month Roundtable group is amazing! This has been a wonderful journey of discovery. So many talented and hard-working women have shared their experience, their challenges, and successes. These women from our own community are a true inspiration. Marilee and team NIA, thank you for the opportunity to hear their story!" — Nicki Cushman
"Women of Impact Leadership Roundtable series is so exciting. I'm thrilled to be part of this exceptional group of women." — Karen Fuller
"I'm continually blown away by the incredible business leaders we have in this community!" — Bretta Provost
"With so much gratitude, we wish to thank you for parting on the Onward & Upward Women's Conference! The day was full of amazing energy & JOY because of your grace & presence." — Sarah Molterson
"Thank you, Marilee, for organizing such a wonderful and uplifting conference! The speakers you arranged were very inspiring and fantastic speakers – each with their own amazing story and how they overcame adversity. I was moved to tears many times! Perhaps boxes of facial tissue on the tables would be my one suggestion?" — J. Babcock
"NIA did such an amazing job putting on today's event! Thank you for your hard work on that. I met a lot of great new contacts, and I am eager to connect with them and hopefully build some exciting new working relationships." — Sondra Welch
"Thank you, Marilee for all your hard work! Your joy is contagious! It was wonderful to listen to ladies who make a difference every day and to spend time with a terrific group of women!" — Candice Martin
"For quality women's programs, Marilee Wallace is the women to know! NIA, empowering women, impacting community." — Debbie Hennington
NIA is open for all women in North Idaho who are wanting to learn and connect. Our only goal is to empower women to impact community. NIA is getting a bit of a reputation — I'll take that!
The Women of Impact Leadership Roundtable meets once a month for a nine-month series, and we base our monthly agenda on the word IMPACTED. We will begin our next series Sept. 28 and meet monthly through May. To see the lineup of our monthly topics and to get details or view additional programs NIA is offering to Impact women in our region, please visit our registration page https://www.eventbrite.com/e/women-of-impact-leadership-roundtable-tickets-335516708507 or join https://www.facebook.com/groups/972216519983800
• • •
Marilee Wallace, IOM, president/CEO of the North Idaho Alliance Women of Impact.