Stay and enjoy what makes North Idaho great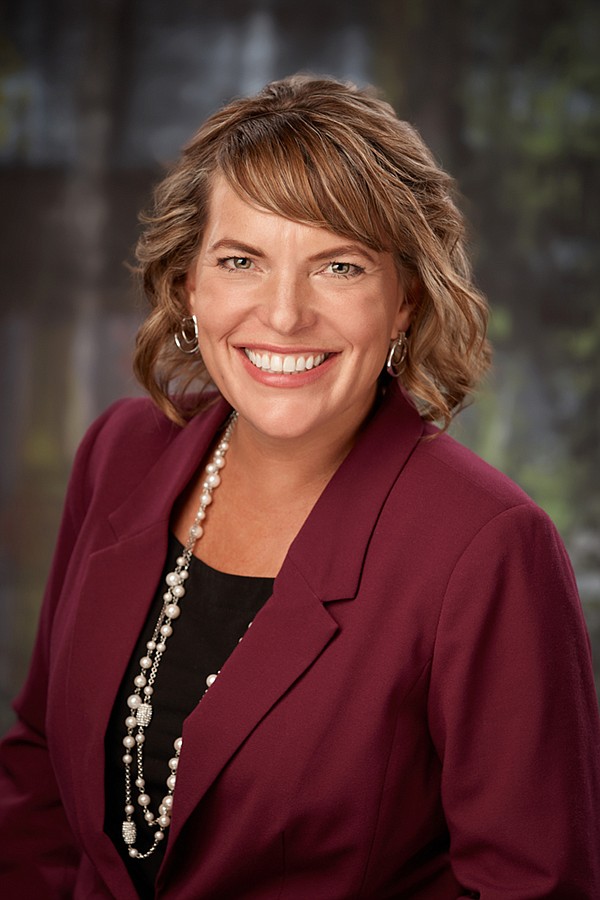 Summer is finally here! North Idaho really comes alive this time of year. Many of you have plans to travel out of the area and many of you are like me and you will stay and enjoy what makes North Idaho so great.
Did you know that Post Falls launched a new Visit Post Falls website? I invite you to check out the page at www.visitpostfalls.org and we hope you visit some of our local attractions, events and shop the businesses that support visitors. If you have family or friends coming to visit in the near future, send them to the website or bring them to our visitor center to learn about all of the fun things we have to see and do. Tourism is a huge part of our economy and it's important to shop local.
Speaking of shop local… on July 13 we kicked off the first night if the River City Market and Music with more than 40 vendors and The Rhythm Dawgs brought to you by Jordan Sales and Service, Idaho Central Credit Union, Coeur d'Alene Casino and Visit Post Falls. It runs every Wednesday until Aug. 17 at the Landings Park in Post Falls from 5-8 p.m. Landings Park is adjacent to Falls Park and they share the same parking lot. We ran a pilot market last year for five weeks on Fourth Avenue in front of City Hall and the Chamber building. It was small but fun, so we decided to try it again this year. We added one more week and found a beautiful new venue and opening night was a huge success. Hundreds came out to enjoy good music, shop local micro and small businesses and spend quality time with friends and family.
There was a lot of discussion about having the event on a Wednesday night because Coeur d'Alene has a Farmer's Market and Live After 5 on that night, Kendall Yards has one Wednesday and all of them are successful. We believed that Post Falls was big enough now to support its own market and now in our second year it seems we are headed in the right direction. Visitors stopped by the information booth and thanked us for bringing the market to Post Falls. Sometimes it's hard to try something new but as Simon Sinek says "It doesn't matter when we start, it doesn't matter where we start, all that matters is that we start."
In 2009, a group of local business leaders got together and decided that Post Falls was ready to have its own Leadership Program. People weren't sure it was needed since Coeur d'Alene already had one. They wondered if we did get going, would it be sustainable? Last month, we celebrated our River City Leadership Academy graduates for the Class of 2022 and we just finished interviewing 27 applicants for the 2023 class. To date we have inspired more than 200 local leaders to go out into the community and make an impact, and this year we will add 25 more leaders to help keep this a great place to live, work and play. I am thankful that special group of leaders followed their vision to start the program. River City Leadership Academy is one of the very best things our Chamber does for our business leaders and for our community.
It is my pleasure to announce our fresh group of leaders for the 2023 River City Leadership Academy and I hope the newly elected Tail Twister call out each and every one on the first Discovery Day. Welcome: Justin Anderson, Post Falls Police Department; Tony Ball, Precision Gutters & Roofing; Logan Brastrup, Riverbend Commerce Park & Jacklin Land Company; RaeAnne Capaul, Post Falls Chamber; Hayle Carver, Post Falls Parks and Recreation; Katie Ebner, Post Falls School District; Kirby Giulio, Express Employment; Jessica Grantham, North Idaho College; Kailei Hammond, Heritage Health; Delena Hamrick, STCU; Laura Heape, Grow Ignited; Eva Hernandez, Kootenai Health; Pete Holley, Kootenai County Fire & Rescue; Roman Kleng, Idaho Central Credit Union; Savannah Laffey, Idaho Forest Group; Jon Manley, City of Post Falls; Colby Mantilla, KTEC; Aaron Morton, Murray Group; Nicole Randolph, Roger's Burgers; Mattew Revis, bankcda; Andy Ruppel, NIC WFTC; Kelly Russel, City of Post Falls; LaRain Saige, TAILS Foundation; Drew Shipley, P1FCU; and Corrin Wallace, First Interstate Bank.
The Post Falls Chamber has some excellent networking and educational opportunities this summer and early fall, so please go to www.postfallschamber.com to see how you can connect and grow.
• • •
Christina Petit is the president/CEO for the Post Falls Chamber of Commerce.