Welcome June! I'm ready for summer!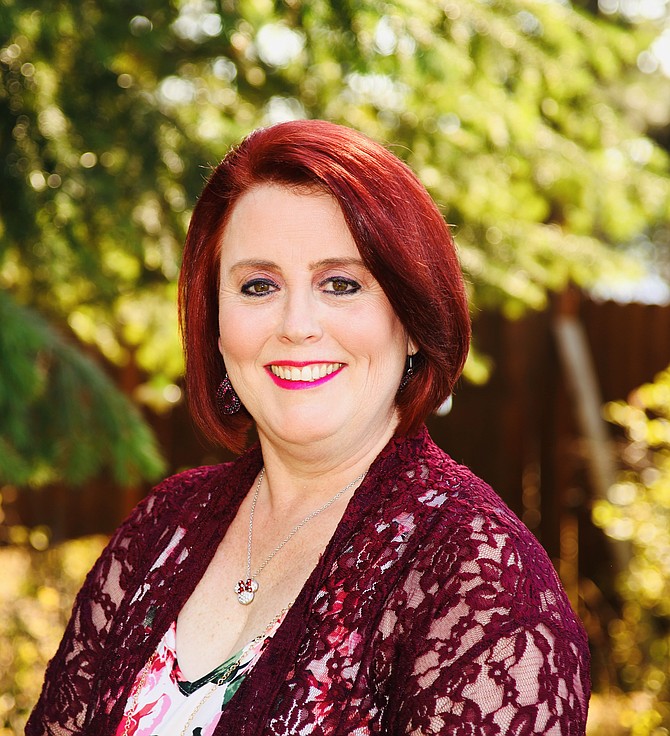 Hello Chamber members, summer is HERE! Officially started on June 20, but that is beside the point… The temperatures will hopefully start increasing, the rain may finally start to back off (fingers crossed), the kids are out of school, and the sound of children laughing and playing can be heard all over town. I love summer. I love to start my garden and plant flowers to brighten up the yard from the darkness that winter left behind! A little late this year with the colder May temperatures but maybe summer will last later into September! This is also the month where we said Happy Father's Day to all the dads out there and honored them on their special day!
There are lots of great activities going on in Hayden and I encourage you to get outside and have some fun. Check out the city of Hayden's webpage, and its Facebook page with their calendar for some amazing and fun opportunities that you and your family will not want to miss! From the Dog Days of Summer and Bike Rodeo to Hayden's Got Talent and Hayden Days!
The 2nd Bacon, Bloodys & Brews Festival was a huge success this year and everyone had a great time, despite the chilly temps, torrential winds and flying awnings. I want to thank all our sponsors, especially our event venue sponsor Findlay Stadium Stateline Speedway. Sponsors are the lifelines in hosting great events, so thank you TDS Fiber, Mountain West Bank, Numerica Credit Union, Ziply Fiber, Centennial Distributing and Kootenai Health. I also want to thank all the vendors and volunteers that braved the temperatures and drizzle and had a ton of fun despite the windy day. We sincerely thank you for your support. Make sure to check out some of the event photos on the Hayden Chamber's Facebook page.
The list of what a chamber is and does is vast and varied. Every chamber has a different niche, depending on the needs of the community, the priorities of the businesses represented, the geographic location of the chamber, and the other resources in the community in which a chamber can collaborate. However, every chamber has the role and responsibility to promote its members and to encourage shopping local for products and services. The Hayden Chamber is looking to put together New Resident Packets. These are filled full of information for individuals or families who may be relocating to the Hayden and Kootenai County areas.
Information about schools, health care, entertainment, parks, services, shopping, and much more, will be included in these packets. They can also be used by our local Realtors when they are working with individuals who may be interested in purchasing a home in the area. One of the benefits of membership with our chamber is that you are invited to put information in these packets. It is a GREAT way to advertise your business, organization, service or program. We are also looking to put together new business packets with startup information. These will include information for business space, website design, phone service and internet systems to name tags and business cards. We are hoping to have all these packets completed before the end of June.
Most of our members don't realize that they have a Member Information Center included in their membership. An email invitation was sent to the Primary Representative of each business and organization member, inviting them to create a login and registration to access this information when you became a member. The Member Information Center is an internal website just for our members, which is part of our Chamber website. Hayden Chamber of Commerce continues our partnership with ChamberMaster as our web provider for the past few years and it is an excellent source of information for our members and the community as well. Your membership gives you exclusive access to specialized tools to promote your organization via the online Member Information Center. Some of the features include the ability to update your information in these areas:
• Membership listing — update your listing to ensure everyone has access to complete, up-to-date information. If any of your relevant information changes; you can now access your own listing and make those changes. It is important to login and complete your profile as this is critical to gaining increased visibility and exposure.
• Deals — offer coupons and special deals; fellow members may well be your best customers.
• Job postings — submit your own job openings.
• Advertise events — add your events to our online event calendar displayed with quick links; use these links to share in your social media, text to mobile devices, add to calendar or email to others.
• Network with other members — check out other member listings, jobs, deals. To become a member of the Hayden Chamber, you can email andrea@haydenchamber.org or call 208-762-1185 if you have any questions or need additional information.
New to the Chamber or feeling shy? Grab me or an ambassador and we'll happily accompany you and introduce you to others. The Hayden Chamber of Commerce Ambassadors Committee serves as the public relations arm of the Chamber. They enhance the image of our business community and the organization by presenting a positive and professional attitude at Chamber events and throughout their interactions with the business community. These 20-plus volunteers are the ultimate Chamber cheerleaders. Ask us how you can be a part of this FUN group!
For members newer to the area, I can't stress enough how important it is to get connected with your fellow chamber members and our community. The Hayden Chamber offers a variety of ways to meet new people; whether you attend our monthly Networking, Breakfast & Connections (NBC) meeting or Lunch & Learn events, volunteer for one of our chamber events, or even take an active role by sitting on one of our Chamber Committees. If you're not sure where to start, please give us a call and we'd love to give you some guidance. The next two big events with vendor and volunteer opportunities include our Connecting Community & Business Expo Fair on Sept. 14 and the Outdoor European Christmas Market, Dec. 2-3. Contact our team at the Hayden Chamber to learn more on these events and volunteer needs.
New member ribbon cuttings were held at TK Lighting, Salt of the Earth Skin and Seattle Sun. We also were honored to attend a joint chamber ribbon cutting with all four area chambers at Ziply Fiber. The Hayden Chamber was also happy to participate in the North Idaho Veterans Stand Down and provide more than 2,000 pounds of food to every veteran who attended!
Watch for other business events and activities as they are added weekly.
SUMMER
"When the days get longer, the stars shine brighter, your hair gets lighter, the water gets warmer, the music gets louder, and life gets better!" — Unknown
• • •
Andrea Fulks is the president/CEO for the Hayden Chamber of Commerce.