Post Falls Chamber adopts new vision and mission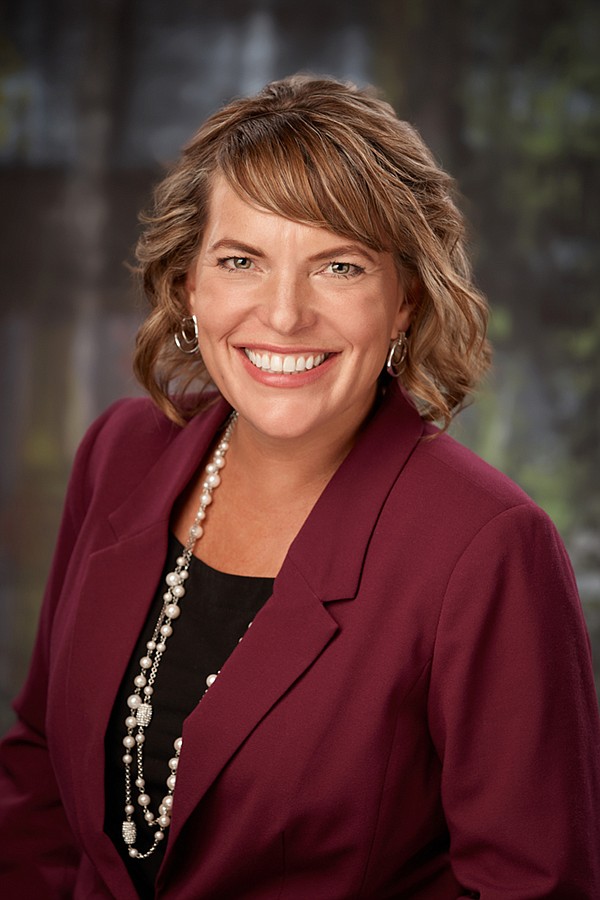 Hello! This year sure is Marching right along … forgive me for the silliness, I just had to. Spring is around the corner and soon the crocus and daffodils will bloom and that makes me so happy! One of my favorite things about living in North Idaho, aside from the great people, is the fact that we have four real seasons. Some shorter than others but we still experience the changes that come with each one. Spring is a time of awakening and focus on the bounty ahead.
As part of the preparation for the this time of our renewal, our Board of Directors and the team here at the Chamber spent time re-evaluating our vision, mission and goals. We adopted a new vision and mission mid-February and we believe this best represents our Chamber.
Vision: To be the catalyst for business prosperity and quality of life in our community.
Mission: Through innovation, education and collaboration we create a positive business environment for the community to prosper.
In a nutshell, our goal is to be the leading advocate for businesses by driving a vibrant economy for Post Falls, and we do that through innovation, education and collaboration. Every seminar we host, networking event we provide, legislation we fight for and marketing opportunities we create must align with our vision, mission and goals.
The suite of events we are hosting in 2022 meet those goals. Below is a list of the 2022 Post Falls Chamber Events and there will likely be more to come.
Annual Recognition Gala: A special evening where the Post Falls Chamber, along with our local nonprofit friends at the Post Falls Food Bank and the Boys & Girls Club of Kootenai County and Newby Ginnings, recognize individuals and businesses that are making a significant impact in our community.
CEO Speaker Series: This intimate event is held 4 times a year and limited to 48 attendees. You will have a lovely lunch provided by a local caterer and hear the personal story of the featured CEO.
Coffee Connections: Fourth Wednesday of the Month from 8-9 a.m. Coffee, pastries, networking and a 45-minute presentation from area businesses and nonprofits. Free to attend.
Community Business Fair: Nearly 100 businesses under one roof, open to the public and free of charge. The event typically falls in the last week of April and runs from 4-7 p.m. Vendor booths and sponsorship opportunities are open to both members and non-members.
Connect 4 Lunch: Post Falls Chamber Monthly Membership Meeting. Six Vendor Table spots available per meeting. Each meeting starts with networking and lunch. We welcome new and prospective members, then vendors have one minute to share about their business and then we finish with a 30-minute key note presentation.
Golf Tournament: Annual Post Falls Chamber Golf Tournament, the second Friday in June. Sponsorship and foursome opportunities for Chamber members and a great time networking out on the green.
Hard Hats, Hammers and Hot Dogs: Typically held the week after spring break. This event is a partnership between the Post Falls Chamber Business and Education Committee, Kootenai Technical Education Center and the Parker Technical Education Center. Each year nearly 600 students from border to border that have interest in the trades spend a day operating heavy equipment and other trade related hands-on experiences. This event is important to workforce development in all of North Idaho.
Lunch and Learn: Fourth Monday of every month from noon to 1 p.m. Members bring their lunch and spend time with the presenter learning about a topic meant to help their business grow.
Member Appreciation Party: The Post Falls Chamber Board of Directors and staff put together an evening of fun, food and prizes as our thank you to our members. This event is typically held mid-September.
RCLA Alumni Pajama Drive: The River City Leadership Academy Alumni collect pajamas and toiletries to support the efforts of the Victim Services Unit within the Post Falls Police Department. Items collected go to children who are removed from their homes when the guardians they live with have been arrested. This social event is two hours on the first Friday in December in conjunction with the city of Post Falls Tree Lighting.
Post Falliday's Tiny Tree Festival: Annual fundraiser for the Post Falls Chamber of Commerce. Chamber members decorate and donate 4-foot trees that are auctioned off at a Saturday brunch the first Saturday in December. It's a great kick-off to the holiday season.
Reverse Job Fair: This is a project of the Post Falls Chamber Business and Education Committee. Each year, high school seniors from Post Falls High School, New Vision and Genesis Prep research the next steps post high school with a well-prepared plan and then they present that plan to local business leaders during interviews held on the day of the event. The students are judged according to their research, interview skills and resume. The top students receive scholarships. In 2021, more than $17,000 in scholarships were given out.
River City Market and Music: The market is a new event to Post Falls and it is a partnership between the Post Falls Chamber and the Parks and Recreation division of the city of Post Falls. Forty-plus farmers and artisans share their products with the local community in a beautiful setting right on the Spokane River. This market is unique in the fact that it includes a live concert each week from 6-8 p.m. Parking and attendance are free. Food trucks, beer and wine are available during the market as well.
Two of the biggest events are coming up soon!
• Reverse Job Fair, March 23. Real Life Ministries, 11 a.m. to 1 p.m. Volunteer interviewers needed.
• Annual Community Business Fair, April 26. Real Life Ministries, 4-7 p.m. Presented by Northwest Specialty Hospital. There are some vendor spaces left for the event.
We look forward to supporting our hardworking business community in the coming months. "The best way to find yourself is to lose yourself in the service of others." — Mahatma Gandhi.
Proudly Serving You,
• • •
Christina Petit is the president/CEO for the Post Falls Chamber of Commerce.