Axis Spine Center debuts new treatment for chronic pain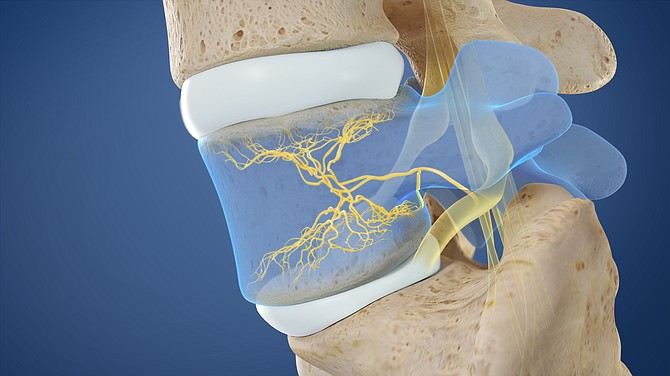 POST FALLS — Axis Spine Center in collaboration with Northwest Specialty Hospital has become the only hospital in North Idaho and eastern Washington to offer a minimally invasive procedure called Intracept to treat chronic low back pain.
The Intracept procedure helps shorten recovery times and reduces the risk of infection, relative to traditional surgical approaches. The procedure itself is an intraosseous nerve ablation procedure used in conjunction with radiofrequency (RF) generators for the ablation of basivertebral nerves for the relief of chronic low back pain that has not responded to at least six months of conservative care.
According to the Centers for Disease Control, one in five adults lives with chronic pain. Chronic pain has a significant impact on our lives and our society. Those living with chronic pain often suffer from deteriorating health due to immobility, depression, and lost days at work.
The Journal of the American Medical Association noted that common pain conditions among active workers in America cost society an estimated $61.2 billion per year.
Opioids have been a popular treatment for chronic low back pain, but the potential for addiction and overdose has become so prevalent that the Department of Health and Human Services declared it a public health emergency attributing more than 70,000 deaths in 2019 alone due to opioid overdose.
After two decades of research and development, Relievant Medical Systems received approval for the Intracept procedure, which targets nerves in the spine for relief of chronic low back pain.
The physician uses a thin tube, called a cannula, which is inserted into a person's body cavity under fluoroscopic guidance to the trunk of the basivertebral nerve in the spine. Once at the nerve, the physician uses radiofrequency ablation is a procedure that involves using heat to destroy the tissue surrounding the nerve.
Five-year clinical studies have demonstrated that a majority of patients-stained clinical improvements in function and pain more than five years after the initial surgery was performed.
Axis Spine Center, a division of Northwest Specialty Hospital, is a comprehensive spine care center that specializes in back and neck pain using a personalized approach with state-of-the-art technology. Drs. Jessica Jameson and Joe Kent are interventional pain physicians who perform the Intracept procedure at Axis Spine.
"The Intracept procedure has proven to be a safe and effective alternative to the standard treatment options for chronic low back pain. Intracept will be a game-changer for our patients' lives, and we are excited to offer our patients that choice and help improve the quality of their lives," said Dr. Jessica Jameson, founder of Axis Spine.