Celebrating older Americans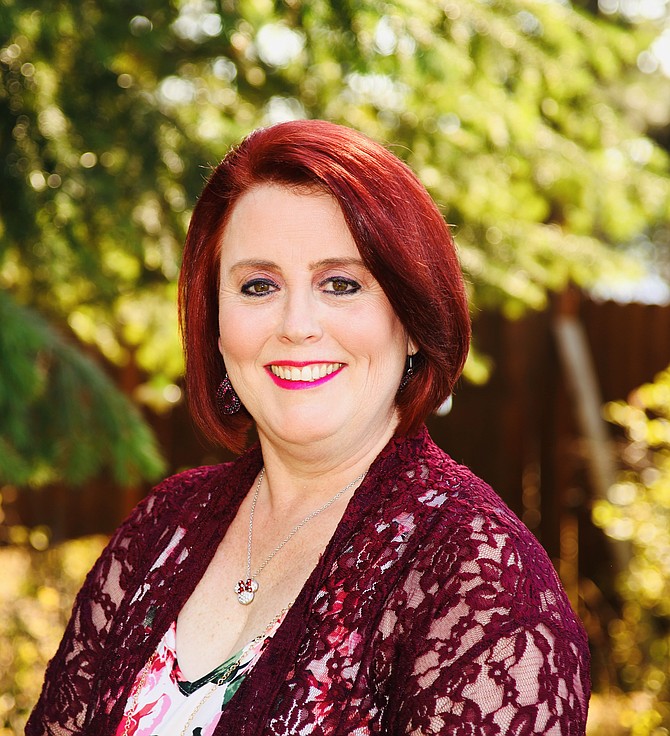 "The great thing about Getting Older is that you don't lose All the Other Ages you've been!" — Madeleine L. Engle
This May marked the 59th anniversary of Older American's Month. In 2022, the Administration of Community Living (ACL) will be focusing on aging in place — how older adults can plan to stay in their homes and live independently in their communities for as long as possible. The 2022 theme is Age My Way, an opportunity for all of us to explore the many ways older adults can remain in and be involved with their communities.
Those age 60 and better are a vibrant, engaged demographic that has built strength and resilience through successes, failures, joys and challenges. They are active, valued leaders and mentors within our business community and a force within society. And even as COVID-19 impacted this generation most adversely, the group's important connections within their communities have played a vital role in their health and well-being. These older demographic commands attention and is changing the status quo.
While raising families and building careers, older Americans also gave back to their communities in a variety of ways. In their lifetime, times have changed, and they continue to volunteer and serve their neighborhoods in their own ways. Whether they mentored children, volunteered at a soup kitchen, or served their country, each one deserves recognition for their commitment.
When Older Americans Month was established in 1963 by President Kennedy, only 17 million Americans were 65 years and older. Today, there are an estimated 76 million baby boomers. And while many businesses mistakenly discount the economic impact of this group, they command purchasing power of more than $3 trillion, according to market research, and a net worth that's nearly twice the national average.
"Historically, Older Americans Month has been a time to acknowledge the contributions of past and current older persons to our country, in particular, those who defended our country. Every President since Kennedy has issued a formal proclamation during or before the month of May asking that the entire nation pay tribute in some way to older persons in their communities. Older Americans Month is celebrated across the country through ceremonies, events, fairs, and other such activities."
Older Americans Month also serves to raise awareness concerning elder abuse and neglect. As we age, the risk of abuse and neglect increases. We must be sure resources are in place to protect our older population from the risks of abuse and neglect. One way is to maintain involvement in community activities and social activities. It helps to maintain our overall health and vitality.
How can you include, encourage and celebrate this savvy demographic in your business? Here are a few strategies to consider:
Experiences over things
Today's adults are redefining life after 50 with a renewed emphasis on the things that matter most. And we all should be right alongside them on the journey to what's next, turning ordinary moments into extraordinary ones. Older adults often decide that they don't need, or want, more "stuff." Instead, they are seeking meaningful experiences that allow them to enjoy life. To reach this audience, remember to keep it fun, focus on your customer service experiences and what do you do best, and provide them with a memorable experience.
Cuisines, health and fitness
Older adults in the North Idaho area are sometimes well-traveled and experienced in global dining. Sophisticated palates demand quality with interesting offerings. Top international cuisines for older adults, according to Restaurant Business magazine, are Italian, Chinese and Mexican. If you're trying to entice this audience with food, remember that they are educated foodies who crave inspired dishes.
Fitness is another growing area of interest for these consumers. In fact, according to Fitness and Wellness News, the fastest-growing segment of the fitness population consists of individuals over 50. Knowing this, how can you attract baby boomers with a fitness-related promotion? And you don't have to be a fitness company to do this; for example, are you a clothing boutique that can promote wellness through fashion?
Language matters
Changing the way we talk and label things breaks down long-held stereotypes. Carol Burnett once said: "Words, once they are printed, have a life of their own." Words matter. Words label and define us. Challenge outdated beliefs by changing up everyday language, which, in turn, changes perceptions of aging. Consider how you might be interactive with those defined as "senior" — do they really want to be called "old?" Be deliberate and intentional in what your language is that will push your business forward while breaking down old stereotypes and perceptions.
People 60 and better make up an important part of the U.S. population and are vital to the North Idaho and surrounding communities. Learning how this important demographic can impact your business, in a positive way, can lead to better business overall and can enhance everyone's experience. Create opportunities that allow people to enjoy your business in a way that is unique and attractive to them. Get creative and have fun with your ideas. Older Americans Month is a great time to start!
It was such a beautiful day, the first week of April, when our Ambassadors were able to welcome Pioneer Title to the Hayden Chamber with their ribbon cutting ceremony. Loved meeting up with some old and new friends and learning more about them.
Spent a few days the week before Easter getting goodie bags out for our Business Appreciation thank you's! Thank you to the volunteers that helped make this an Egg'celent success!
We spent another wonderful evening celebrating the grand opening/ribbon cutting for loanDepot. Such a beautiful space with a great staff! Keith, sales manager/mortgage loan officer, mentioned that if anyone in the community, would like to use their training/gathering room, free of charge, please reach out to them.
Networking, Breakfast & Connections (NBC) meeting last month was well attended as we had our guest speaker Erin Peterson, a professional educator who specializes in digital technology and social media strategy, speak about what you should and should not post on social media with the top two platforms being Facebook and Instagram! Social Media 101!
It was so nice to welcome May Flowers!
"Aging is not lost youth but a new stage of Opportunity and Strength!" — Betty Friedan
• • •
Andrea Fulks is the president/CEO for the Hayden Chamber of Commerce.