Essential steps to start your business off right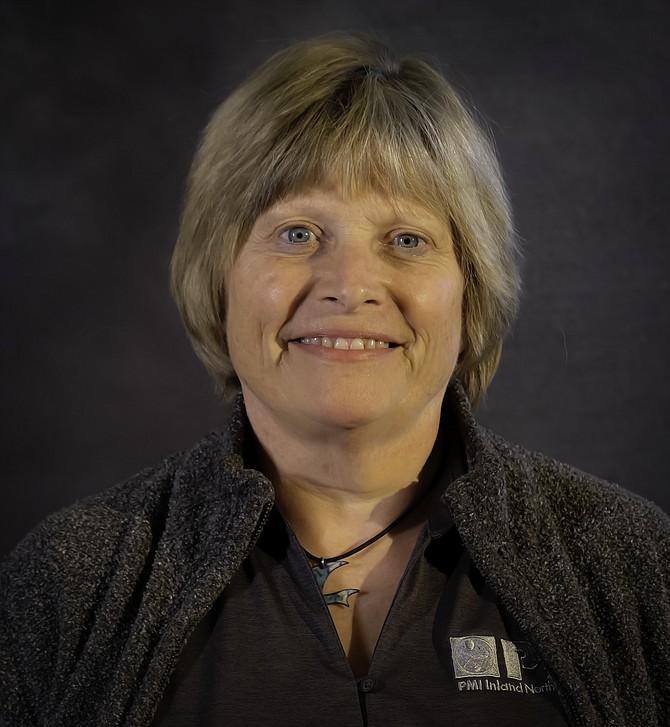 Are you thinking about starting a business? Or maybe you've just started one? This article provides a basic checklist to get started along with all the items that support you in creating a powerful foundation for your business to thrive and grow.
This article will first discuss the basics of your business, the framework and then will cover the items which take a bit more time, yet are just as vital as the basics. You can't live in a house that is only framed out, you must have walls, electrical, and plumbing, to name a few. It is the same for starting a business, the more time you spend planning and creating your business, the more likely you are to succeed and be successful. While 50% of businesses fail in the first 5 years, completing these items will put you in the 50% of successful businesses.
The list below establishes the business legally and puts your financial structure in order, etc. Without these items, you could be breaking the law or not meeting regulatory requirements. Don't be deceived by how simple this list is and only do the basics.
The minimum basics to establish your business in Idaho:
1) Choose your business structure; LLC, sole proprietorship, C corp or S corp. Register your business with the Idaho Secretary of State.
2) Obtain an Employer Identification Number at IRS.gov.
3) Open a checking bank account in the name of your company with your company's EIN and get a business debit card to track your business expenses.
4) Apply for the licensing and permits necessary for your business type.
5) Purchase proper business insurance.
6) Choose an accounting package to support your business's financial structure.
Now for the hard work of creating your business. Below are the minimum requirements to create the foundation of a world class business. This is a very high-level, rough outline.
1) Create a business model canvas for your business idea.
This will help you to create your value proposition. Key items included are; "what problem are you trying to solve for your customer," "and what's your solution that customers are willing to pay for."
2) Conduct market research.
This is vital to your business foundation. Many small businesses skip this step. This helps you to understand your target market, what they are interested in, what they are willing to pay for, where they are looking to find you, etc. Business Librarian, Brian Seguin, at the NIC Molstead Library, is a great resource. Visit NIC.edu/library to connect.
3) Write your business plan.
Depending on the complexity of your business model, the business model canvas may be enough for you. However, if you plan on having investors or you will require a bank loan, you will want to complete a business plan. You can find it at the same webpage as above also with some free template downloads to get your started.
4) Create your initial marketing plan.
What is your initial marketing strategy? This includes your online presence. At a minimum, a simple website and a Google Business Profile. You can get started at www.google.com/business/ with this process. Digital marketing is an obvious step and consider traditional or print marketing and advertising. This will be determined by where your target customers are looking for your product or service based on the marketing research you have already completed.
5) Develop your financial projections.
a) These can be simple including your estimated startup costs, monthly income and expenses or quite elaborate depending on the investment required or complexity of your business model. The goal is to have a projected cash flow report so you can see your required investment and when you can expect to make money or at least break even. If you are applying for a loan or would like to have investors, financial projections are required.
Hopefully, this has been helpful in starting your business. At the NISBDC, we typically have a monthly class on starting a business in Idaho. You can find out more about our current classes and register at NISBDDC.com.
For additional ideas and counsel, contact North Idaho Small Business Development Center at North Idaho College. Visit nisbdc.com or call us at 208-665-5085.
Want to learn more about managing your business? At North Idaho College's Small Business Development Center, our mission is to help your business thrive and grow. No cost, one-on-one coaching in Leadership Development, Strategic Planning, Budgeting, Digital Marketing, e-Commerce, and other tools are available to take your business to the next level. Contact the NISBDC at 208-665-5085 or visit NISBDC.com.
• • •
Deborah Dickerson, MBA, PMP, is a business coach at North Idaho SBDC.
• • •
November/December 2022 Events
• Starting a Business in Idaho; Nov. 30, 8-9 a.m.; Webinar; Category: Start-up Assistance. Register: https://bit.ly/3WTpfWD
• Digital Strategy for Success — Online Accelerator Series No. 4; Dec. 2; 8:30 a.m. to noon; Webinar; Category: Business Fundamentals. Register: https://bit.ly/3zTftd1