Giving thanks to our Chamber members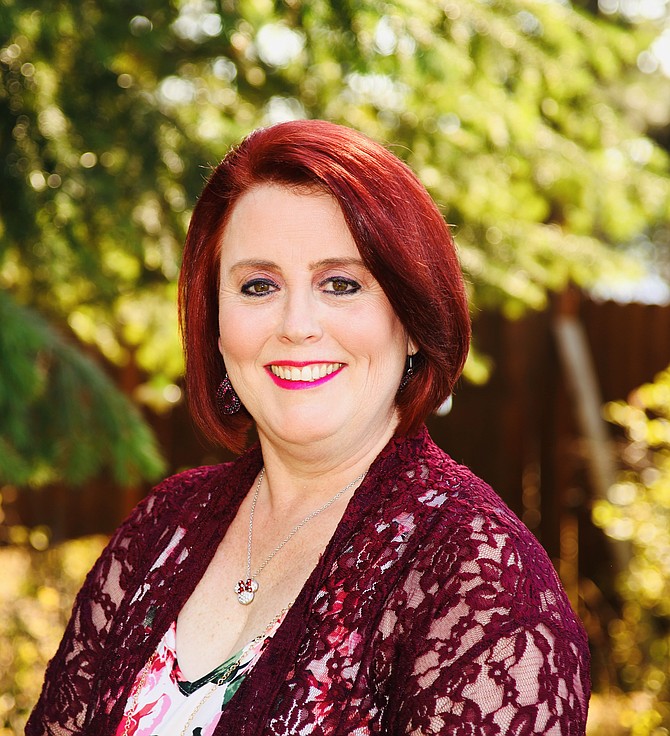 "November is the month to remind us to be thankful for the many positive things happening in our life."
November. I can't believe it is already here and what an odd month it seems to be.
It is a month where all things point to Thanksgiving and yet, Thanksgiving doesn't seem to get its own recognition anymore because we rush right into the Christmas season with Black Friday, Small Business Saturday, Cyber Monday and Giving Tuesday.
Did you know that in 1939, Franklin Roosevelt moved Thanksgiving from the fourth Thursday of November to the third, in an effort to spur retail sales during the Great Depression. His decision was rudely called "Franksgiving" and universally hated. Sixteen Republican states flat-out refused to acknowledge the switch and continued to celebrate on the fourth Thursday. There was such outcry that in 1941 Franklin switched it back.
Arguably, the greatest thing about November is Thanksgiving. Family, friends and food. It's delightful to gather, give thanks for our many blessings, and stuff our faces with deliciousness. More days should start with a parade and end with pie.
While we gather to share a meal, spend time with family and friends, it seems like that's all the thanks there is.
With that said, we at the Hayden Chamber have been trying to focus a few hours every month to reach out to not only our new members but to also let our longtime members know how much we appreciate them as we bring them a small goody thanking them for their support throughout the years. It's not much but if we haven't seen or heard from you in a while, we just want you to know we still think about you. This has given us a chance to make sure the contacts we have listed are still at the business and that they have a face and name to reach out to if they need anything. Great positive feedback has been given to our ambassadors that make deliveries as they have sometimes made a referral contact with their business to them. If you haven't seen us yet, we are still trying to get to you, so watch for us! We would love to see all of you reach out and give thanks in some small way to thank those for doing business with you!
Just like the change in seasons is also the change in clothing. Boots. We get to wear our boots. Why is dressing so effortless when you have a new pair of boots? It is the season when I feel like sleeping in and want to wear a winter hat all day and call it fashion. Suddenly, one morning you wake up and it is November and it's time to start fully incorporating winter accessories into your wardrobe. Just like that, the weather (and the calendar) has spoken. Getting up and getting dressed just got so much easier.
We have just enough of a seasonal change in climate that we get to watch the beautiful colors change. Golden and rust leaves and those beautiful purple wildflowers herald the beginning of the thankful season.
Our local businesses have survived with community support, and they support our community in return.
Driving around town, you can't help but notice the many vacant storefronts. These empty spaces represent more than dreams of running your own business turning into a nightmare of not being able to pay the bills. These small business closures also mean a loss for our community in several ways.
Shopping locally supports the small businesses that are the fabric of our community and contributes to developing our unique, vibrant local culture. In addition, having a vibrant local business community creates a sense of place for residents and visitors of our community and contributes to a higher quality of life.
Small businesses have always needed the support of local residents. But, especially since the pandemic, the best way to develop a resilient, vibrant local business community that grows and improves the economy is by working with and shopping at locally owned small businesses.
Every day should be a small business shopping day!
Our local small businesses can only make it with your support.
We were excited last month to have our monthly Ambassador committee meeting at the Jacklin Arts & Cultural Center in Post Falls as Darla hosted us with a wonderful lunch. We toured the JACC and then had their ribbon cutting to welcome them to the Hayden Chamber.
While there, we also were able to have a ribbon cutting for our new member, Faith Pickering, with True North Bookkeeping, since she doesn't have a storefront yet, the fireplace backdrop at the JACC was the perfect place for a picture.
We welcomed MOXY Events & Excursions with its ribbon cutting at a Chamber After Hours event at Triple Play and received coupons for ice cream for Sub Zero Nitrogen Ice Cream, who also just recently signed up to belong to the Hayden Chamber.
I loved attending the Fall Festival at New Leaf Nursery, with all the festivities to welcome the fall season.
The One Year Anniversary Party was the perfect spot to celebrate Cheers Celebration Co. with its ribbon cutting. Such a great party and of course they set up their own charcuterie tables and balloon arches, which were spectacular. They had a silent auction and raffle as an opportunity to raise funds for Autism Society of North Idaho, an organization near and dear to their hearts. They are the one stop shop for event décor, balloons and charcuterie. Welcome Monica and Alese!
Special thank you to J. Edler for hosting the Hayden Chamber of Commerce's Lunch & Learn for October. Learning about your business as a doTERRA Wellness Advocate and discovering how essential oils can transform the way we manage our health was very informative. Thank you also to loanDepot for the use of your community room and Jami for bringing the cookies.
Thank you, Dr. Heather, for letting the Hayden Chamber join you, at your Open House, to welcome you with a ribbon cutting of your wonderful business. Overland Wellness specializes in providing luxurious concierge medical care through holistic naturopathic medicine and acupuncture services. Dr. Heather Overland developed Overland Wellness to provide a healing experience, not just health care. Welcome to the Hayden Chamber!
On a rainy day in the last week of October, our Ambassador's Sarah Burk (Wake Media) and Amanda Horan (Primerica) spent the morning delivering our October Membership Appreciation Goody Bags. Thank you to our Hayden Chamber member businesses who have supported us through the years. Tessendorf Family Chiropractic, Precision Gutters & Roofing, Crandall Law Group, Spear Direct Care and Bernhart & Buck! Deliveries not pictured: US Bank, New Leaf Nursery, Hayden Lake Auto Supply (NAPA) and Allwest Testing & Engineering Inc.
Don't forget to join the Hayden Chamber for our 2nd Outdoor European Christmas Market from Dec. 2-3 at McIntire Family Park in Hayden. This two-day event will be held completely outside and coincides with the city of Hayden's Christmas Lights Parade and Tree Lighting.
Enjoy cozy, warming fires and twinkly lights with more than 100 homemade craft and gift vendors, food trucks and tents with a European flair, a retail vendor village, delicious breads, pastries and donuts. Hot spiced mulled Gluhwein and hot cocoa with live music and Father Christmas. Last year, we had more than 1,500 people attend.
Come join us for loads of Holiday family fun with our Kringle Kids Area with cookie decorating, coloring and face painting.
$5 Admission Fee — Cash only (ATM available on site) Kids 10 and under free.
• • •
Andrea Fulks is the president/CEO for the Hayden Chamber of Commerce.