Giving and receiving thanks year-round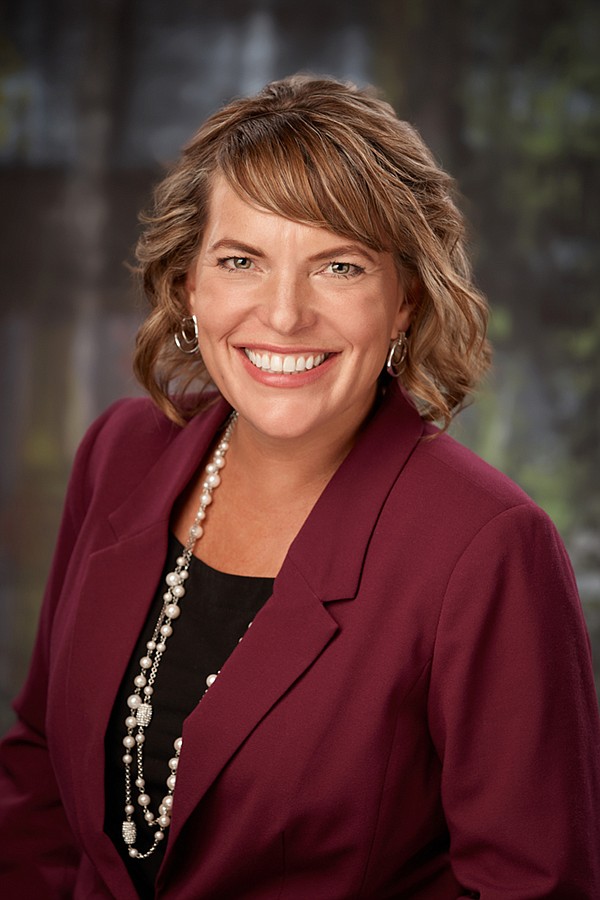 Happy Thanksgiving to you and yours.
"Along my journey I have learned that the more thankful I am, the more I have to be thankful for." — Fiona Childs. Giving and receiving thanks should occur every day of our lives and not just one time of year. Despite the challenges we face in this ever-changing economic climate; we have so much to be grateful for as we reflect on the good things already happening and the efforts to make things better.
I want to take this space to offer our gratitude. First let me thank our members and sponsors whose investments make our Chamber goals attainable. The strength of our organization comes from the strength of our members and we could not do what we do without you.
Thank you to our Board of Directors who support our efforts to create an environment where our businesses and community prosper.
Thank you to our wonderful Chamber team: Val, RaeAnne and Jamie for your dedication and loyalty. I feel so blessed to work with such wonderful people.
Thank you to our chair of the Public Policy Committee, Alan Wolfe. We want to also thank the committee members and the chair from each of our neighboring Chambers. Advocating for the business community is vital to our regional success and we all work hard all year to fight for our members.
Thank you to Christina Cox for your leadership on the Business and Education Committee and to all of our B&E members and volunteers. This group works hard on the Reverse Job Fair, H4, the Educator Thank You and so many other projects throughout the year. Thank you, Tami Martinez for your leadership on the Tourism Committee, we will miss you next year. Thank you, Val Wilcox for your hard work with the Ambassador Committee. Thank you to our rock star Ambassadors. You work all yearlong for our Chamber and our members and we couldn't have the reach we do without you.
Personally, I am thankful for the right to vote for the future I desire. I am thankful for our veterans, who continue to sacrifice for our freedoms. I am thankful for those who choose to lead, teach and heal our citizens. I am thankful to call Post Falls home and for the opportunity to serve our business community. Finally, I am thankful for family, friends and my time on this Earth to experience all of its wonders.
We have some special events coming up in the next couple of months but before I share those with you, I want to encourage you to make a strong effort to spend your money locally during the holiday season. Idaho is already THE leading state in economic momentum. Let's make sure we finish the year strong!
Coming up we have several opportunities to connect and grow:
• The River City Leadership Academy Alumni are hosting the Annual Pajama Drive Party from 4-6 p.m. Friday, Dec. 2 at the Post Falls Chamber. Thank you to our Event Sponsor, Idaho Central Credit Union! All pajamas collected go to the Post Falls Police Department's Victim Services Unit also known as OASIS — a program helping women and children.
• If you are looking for a fun and festive way to kick off the holiday season, join us for the Post Falliday's Tiny Tree Festival brought to you by our Northern Lights Sponsor, Heritage Health from 10 a.m. to noon Saturday, Dec. 3 at Red Lion Templin's on the River. If you would like to decorate and donate a tree or centerpiece, please reach out. Tickets for the event are on sale now.
• Finally, we finish out our year with the Post Falls Chamber of Commerce Annual Meeting on Tuesday, Dec. 20. We will hear from Dena Naccarato, our incoming Board Chair, on her vision for our Chamber in 2023. Come mingle and help us celebrate the successes of 2022. We have a ton of fun and hope to see you there from 11:30 a.m. to 1 p.m. at Red Lion Templin's on the River.
Thank you so very much for your membership and support of all that we do!
For more information on our events and programs, visit our website at www.postfallschamber.com.
• • •
Christina Petit is the president/CEO for the Post Falls Chamber of Commerce.