Tips for first-time business owners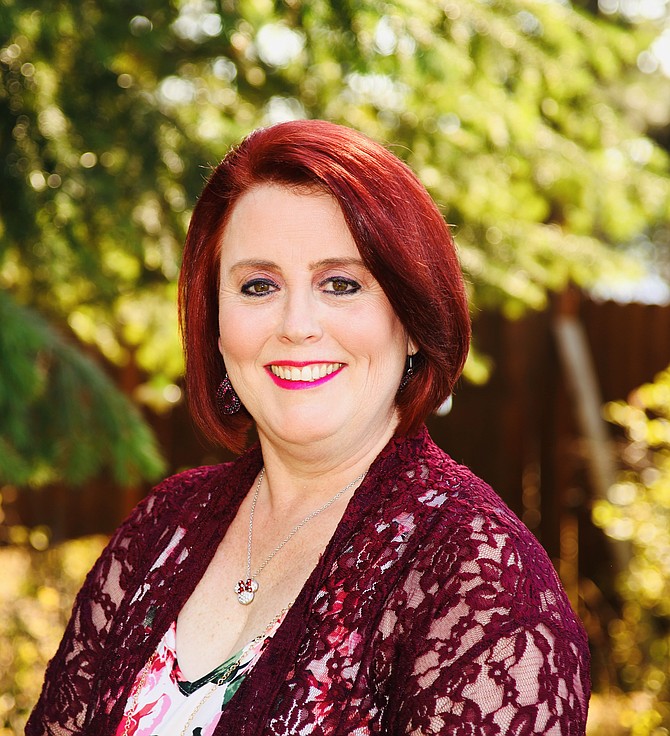 "Hello, October, trust in the magic of a new beginning!"
• • •
As I said last month, fall is my favorite season, October is one of my favorite months. I guess I could say that about almost every month!
I love October. Not just because I get to decorate the house, spend a day going to farms up in Greenbluff, decorate pumpkins, play dress-up as an adult, and buy way too much candy without judgment. I love it also because of National Pumpkin Spice Day (Oct. 1) and National Cinnamon Roll Day (Oct. 4) — I think these are all really good reasons to love October!
I love October because here in North Idaho, it is nature's last stab at beautiful days before winter sets in.
I love it because the first snows fall and then melt away, because of Indian summer days and cold nights with breezes that nip at your nose, and because everyone is getting ready to hunker down for winter.
I'm ready to slip into my favorite slippers, grab a cup of hot cocoa and let my mind warm up to some great ideas to implement for the next year.
Each month I check out a list of people starting a new business in the area from the newspaper to Facebook to word of mouth or just driving around the community! As I have reached out to the various new business owners, I have found several interesting items worth mentioning.
1) ­They are always excited to talk about their new adventure or involvement that they have taken on.
2) They are nervous about the "­The Big Move," but without a doubt the excitement outweighs the apprehension that they are feeling about this new stage in their lives.
3) They are full of questions, all the way from who to go through when hiring new employees, to who would I use if I were in the same situation to build, and do I know anyone who can help design their website. YES, YES and YES!
With many of these very valid and noteworthy questions, I wanted to share with you some information from an article that I read called "10 tips for the first-time business owner." I found this to be very informative and helpful no matter what stage you are with your business.
1) Focus. Focus. Focus. Many first-time entrepreneurs feel the need to jump at every "opportunity" they come across. Opportunities are often wolves in sheep's clothing. Avoid getting side-tracked. Juggling multiple ventures will spread you thin and limit both your effectiveness and productivity. Do one thing perfectly, not 10 things poorly. If you feel the need to jump onto another project, make sure it doesn't take something away from your original concept.
2) Know what you do. Do what you know. Don't start a business simply because it seems sexy or boasts large hypothetical profit margins and returns. Do what you love. Businesses built around your strengths and talents will have a greater chance of success. It's not only important to create a profitable business, but also that you're happy managing and growing it day in and day out. If your heart isn't in it, you will not be successful.
3) Say it in 30 seconds or don't say it at all. From a chance encounter with an investor to a curious customer, always be ready to pitch your business. State your mission, service, and goals in a clear and concise manner. Fit the pitch to the person. Less is always more.
4) Know what you know, what you don't know and who knows what you don't. No one knows everything, so don't come off as a know-it-all. Surround yourself with advisers and mentors who will nurture you to become a better leader and businessperson. Find successful, knowledgeable individuals with whom you share common interests and mutual business goals that see value in working with you for the long term.
5) Act like a startup. Forget about fancy offices, fast cars and fat expense accounts. Your wallet is your company's lifeblood. Practice and perfect the art of being frugal. Watch every dollar and triple-check every expense. Maintain a low overhead and manage your cash flow effectively.
6) Learn under fire. No business book or business plan can predict the future or fully prepare you to become a successful entrepreneur. There is no such thing as the perfect plan. There is no perfect road or one less traveled. Never jump right into a new business without any thought or planning, but don't spend months or years waiting to execute. You will become a well-rounded entrepreneur when tested under fire. The most important thing you can do is learn from your mistakes and never make the same mistake twice.
7) No one will give you money. No one will invest in you. If you need large sums of capital to launch your venture, go back to the drawing board. Find a starting point instead of an end point. Scale down pricey plans and grandiose expenditures. Simplify the idea until it's manageable as an early-stage venture. Find ways to prove your business model on a shoestring budget. Demonstrate your worth before seeking investment. If your concept is successful, your chances of raising capital from investors will dramatically improve.
8) Be healthy. You will be much more productive when you take better care of yourself. Entrepreneurship is a lifestyle, not a 9-to-5 profession. Working to the point of exhaustion will burn you out and make you less productive. Don't make excuses. Eat right, exercise and find time for yourself.
9) Don't fall victim to your own B.S. Don't talk the talk unless you can walk the walk. Impress with action not conversation. Endorse your business enthusiastically, yet tastefully. Avoid exaggerating truths and touting far reaching goals as certainties. In short, put up or shut up.
10) Know when to call it quits. Contrary to popular belief, a smart captain does not go down with the ship. Don't go on a fool's errand for the sake of ego. Know when it's time to walk away. If your idea doesn't pan out, reflect on what went wrong and the mistakes that were made. Assess what you would have done differently. Determine how you will utilize these hard-learned lessons to better yourself and your future entrepreneurial endeavors. Failure is inevitable, but a true entrepreneur will prevail over adversity.
Going back to last month, September started off with our Back-to-School Membership Appreciation goodies that we had made by our newest member, Cheers Celebration Co. The mini charcuterie cups were a big hit with our schools as we welcomed them back to the new year. Watch for pictures next month at our ribbon cutting with Cheers Celebration Co. as they hosted their first-year anniversary party!
We had a great turnout at the Connecting Community & Business EXPO Fair on Sept. 14 at the Silver Lake Mall. Thank you everyone who attended and participated with more than 45 businesses showcasing what they have to offer right here in our area. Everyone loved getting to know each business with some old and new faces! Don't forget to shop local. It helps our community grow with businesses, supports them so they can stay in business, and helps control our taxes. By shopping local, the tax monies stay right here in our community keeping our property taxes lower.
We were also excited to welcome Truit as a new member with their ribbon cutting while they were at the Business EXPO Fair!
Our Lunch & Learn was definitely a class to remember! Welcoming our new member Isaac Cunnington, My Sushi Sensei, with his ribbon cutting, before he showed us the tricks and trades of creating beautiful sushi pieces was a fun time for all who attended. We were even able to offer sushi for the "Hirugohan" (which means noontime meal in Japanese) along with an Asian chicken salad to keep with the theme of the class!
During September, our Ambassadors were able to go out delivering some Membership Appreciation goodies. Thank you for supporting the Hayden Chamber throughout the years!
Keep an eye out for all the fun things we have in store for the coming months. We have quite a few ribbon cuttings with our new members that we are averaging between 7-10 a month!
Catch us at the Friday Night Frights Trunk or Treat candy giveaway that we are participating in with the city of Hayden on Friday, Oct. 28! Come check out our decorated TRUNK!
And we can't get the word out enough about our upcoming 2nd Outdoor European Christmas Market on Friday, Dec. 2 from 4-9 p.m. and Saturday, Dec. 3 from 10 a.m. to 6 p.m. This will be a two-day event, that will be held completely OUTSIDE, coincide with the Hayden City Parade & Tree Lighting on Saturday, and is based on the traditional, charming, and festive open-air Christkindlmarkts that spring up in Germany, Austria, and other countries during the Advent season. Enjoy cozy, warming fires and twinkly lights with antique and vintage items, homemade craft and gift vendors, food trucks/tents with a European flair, a vendor retail village, delicious pastries, hot spiced mulled wine, live music and Father Christmas!
This event will be held at McIntire Park behind the City Hall in Hayden. Well over 1,500 people attended and we expect double to triple that this year!
"October is about trees revealing colors they've hidden all year. People have an October as well." — JM Storm
• • •
Andrea Fulks is the president/CEO for the Hayden Chamber of Commerce.