Great things happening in Post Falls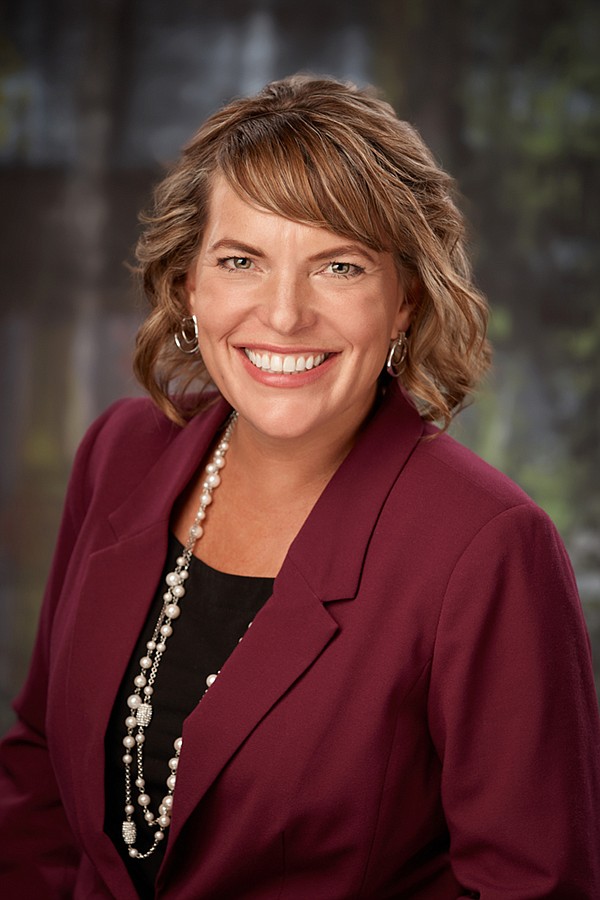 Hello readers, I just have to start off by saying this is the best October weather I have seen in almost 20 years! I am loving it! Since I last wrote, so many GREAT things happened.
We had five ribbon cuttings, a fabulous member appreciation party, an inspirational CEO Speaker Series, and a look into the leaders of our GREAT educational institutions. We learned over lunch and networked over coffee. We held a public forum in partnership with all of the other area chambers for the North Idaho College Board of Trustee election and we brought back Business After Hours with a block party and three of our member businesses!
"GREAT things are done by a series of small things brought together." — Vincent Van Gogh
And things really are GREAT in Post Falls!
Did you see the news that the Idaho State Department of Education announced Karen Lauritzen, a third-grade teacher at Treaty Rock Elementary with the Teacher of the Year Award and now she is in the running for National Teacher of the Year? Quality education is vital to the success of community and Post Falls teachers are doing a GREAT job!
Did you know that there are more than 20 individual businesses and two business parks currently building or expanding right now? That kind of commercial growth is a GREAT sign that we have a healthy economy and in North Idaho.
Getting to know people is one of my favorite things, and this past month of events allowed me to have some GREAT conversations with some of our members. I got to know more about what they do, who they are and how we can support them more.
Frank Haynes is the new manager at Super 1 Foods in Post Falls. He grew up in Post Falls and has been with Super 1 for more than 20 years and now he is leading our local grocery store. Frank is looking to get more involved with the Chamber and donated generously to our appreciation party and is now the new sponsor of Coffee Connections.
At the Kenworth Trucking Co. ribbon cutting I got to have lunch with Tony Ball of Precision Gutters and Roofing and Danitza Smith of Staybridge Suites Coeur d'Alene. Both are part of the Ambassador committee where they donate their time to volunteer at Chamber events and support fellow businesses through ribbon cuttings and business appreciation visits. We got on the subject of travel and history. We shared places we have been and discussed where we want to go and we all agreed that Washington, D.C., is a place not to be missed, especially if you love history. The fun part of about that conversation is that the Chamber is planning to do a Chamber sponsored trip in the next year and it was so GREAT to hear what two of the members would enjoy experiencing. Their feedback will help us make the best choice.
I got to sit down with Earl Byrd, the new HR Director at Sysco. Earl was at Inspiro and recently accepted his position at Sysco and he is loving it. Earl moved here four years ago and as of very recently, all three of his children with grandchildren moved to North Idaho. He and his wife couldn't be happier! It is really GREAT to have all of your family with 15 minutes of one another. Earl is looking to be more involved and you may see him in next year's RCLA class.
Eric Allen is the new Director of Sales for Red Lion Templin's on the River, but he is not new to the position. Eric was the DOS from 2005-2008. He and I met over lunch at the Republic Taphouse and I learned a little about his personal life, we discussed leadership styles, and he shared his vision for the hotel. Eric is also looking to join next year's RCLA class. Time spent getting to know members is time well spent.
I would love to encourage you to look on our website for the member directory and pick someone you have never met, call them up, and invite them to coffee or lunch and get to know your fellow business members. Just remember the famous words from Linus in "The GREAT Pumpkin"….There are three things I've learned never to discuss with people: religion, politics and the GREAT Pumpkin."
In the mean time, we have a lot of GREAT events coming up for you to network and grow:
• Oct. 26, join us for coffee and Danish at 8 a.m. sponsored by Super 1 Foods. We will network with one another and then hear from Lynn Bryan with Medicare Made Easy. If you are not ready for Medicare benefits, someone you care about is. Learn how Lynn and her team can help.
• Nov. 8, our final CEO Speaker Series sponsored by ICCU. Doors open at 11:30 a.m. This time we get to hear from Kent Oram, CEO of ICCU. Kent will be retiring shortly after this event, so we get to hear his whole journey and how he feels about his next phase in life.
• Dec. 2, RCLA Alumni Pajama Drive and social. 4-6 p.m. at the Post Falls Chamber. Bring pajamas of all sizes to donate to the OASIS program run by Post Falls Police Department and enjoy beer, wine, appetizers and networking.
• Dec. 3, Post Fallidays Tiny Tree Festival and Brunch from 10 a.m. to noon at Red Lion Templin's on the River. Tickets are on sale now. We are seeking sponsors and wreath and tree decorators. Please reach out if you would like to be a part of this fun and festive event!
Be sure to register for events at www.postfallschamber.com
"It's a good day to do GREAT things!" — Randy Lipnitzky
• • •
Christina Petit is the president/CEO for the Post Falls Chamber of Commerce.