A leader worth following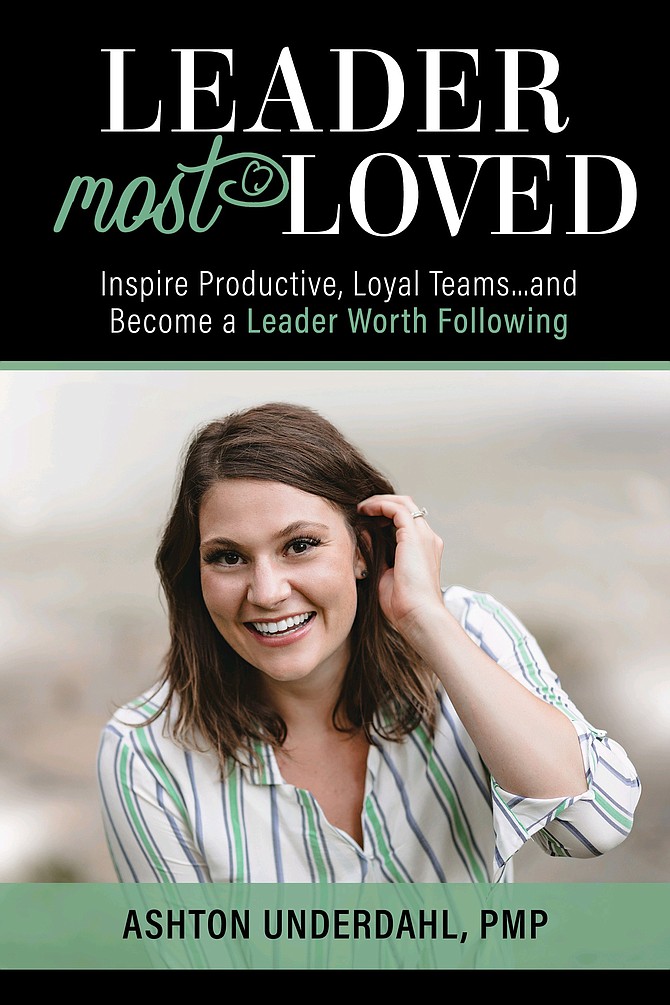 HAYDEN — Ashton Underdahl learned many lessons the hard way.
Now she's sharing them so others don't have to.
In her new book, "Leader Most Loved," Underdahl outlines 12 key lessons she learned over two decades in leadership positions. She shares how to inspire productive teams — and how to become a leader worth following.
"I hope people can skip right to the good part," she said.
Underdahl's journey has been an unexpected one. In her youth, she was a Junior Olympic gymnast, until a back injury at age 16 set her on a different path.
She became interested in coaching, got involved in student government in high school and college and studied to be a dental hygienist. At the core of all these pursuits was one thing: a passion for leadership.
In college, Underdahl worked for a small business in her hometown of Coeur d'Alene. She spent 13 years with the company and was named COO at age 29.
"I was humbled and honored to lead my team," she said.
But around the time the business was acquired by a larger company, Underdahl realized she'd been putting her career ahead of her health. She could no longer physically tolerate sitting at a desk for long hours.
"I had to step back and realize my body and soul needed nurturing, too," she said.
She made the tough decision to leave her career and focus on her health.
"I thought I would ride off into the sunset," she said. "I always think that and it never happens."
Upon her exit, Underdahl was overwhelmed by the outpouring of love she received from her team — heartfelt letters, flowers, a dinner party.
"What did I do right?" she wondered.
She began writing in order to reflect on her career and what she'd learned during her time as a businesswoman.
"I never thought I'd write a book," she said.
But her writing took shape. She distilled her experiences into 12 lessons, organized in three categories: leadership, management and self-care.
She explores how to coach a team, rather than manage one, as well as how to minimize frailties and maximize strengths.
"It's important to recognize the good and the bad," she said.
Underdahl also emphasizes the importance of promoting health and wellness.
"I'm not asking anyone to run a marathon," she said with a laugh. "Jut two minutes of walking for every hour at your desk can change the trajectory of your health."
Anyone in a leadership position can take away important lessons from her experiences, Underdahl said, from first-time project managers to seasoned bosses to parents.
"My hope is that this book can be a guide to someone else along their leadership journey," she said. "I did a lot of stuff the wrong way before I did it right."
Though she's a coach by nature, Underdahl said she became a leader of business by accident. Her journey to becoming a writer has been much the same.
But however she got there, she said she's right where she's supposed to be.
"It's funny how you find your true calling," she said.
Info: www.cadrecoeur.com