Time to reflect on your accomplishments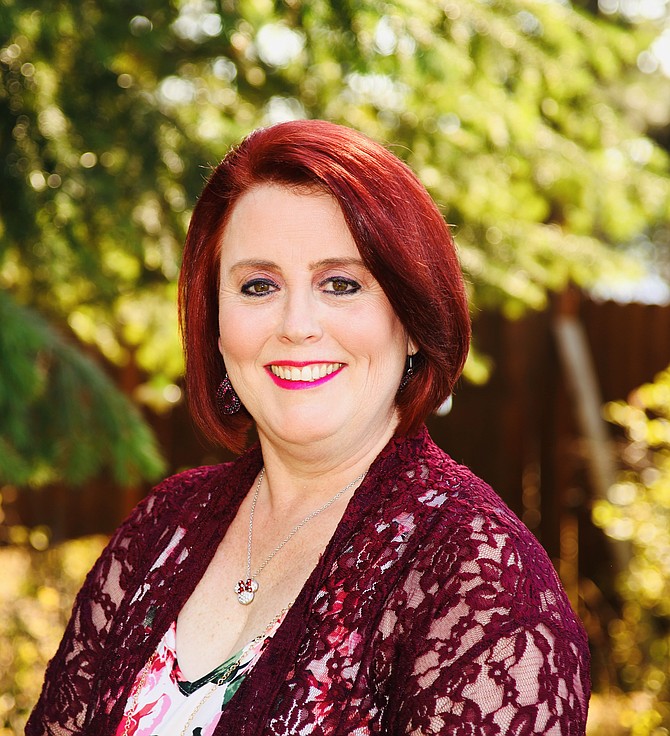 "Life and business is like the changing seasons. You cannot change the seasons, but you can change yourself. therein lies the opportunity to live an extraordinary life, the opportunity to change yourself!" — Jim Rohn
It will seem to just happen overnight!
The crickets will change their song, the days will get darker earlier, the cooler air starts to settle in, and the leaves begin to change their colors.
You know what I'm talking about; that ever-so-subtle shift in nature that says, "Yes, it's hot right now, but autumn is coming… soon."
This, of course, makes me start thinking about the many changes that happen this time of year with the younger kids going back to or starting school, and the older kids heading off to college. Then there are some of us who had visiting kids for the summer that have to head back to their homes in other areas farther away! I am included on this list as my son, Nick, was able to spend a month home here with us and left the first part of September. He wasn't heading home to New York just yet as he was going to Mexico for a bachelor party. It's his first time using his passport and I can't wait to hear about his adventures!
Changes are happening around us with the transition of putting away the bathing suits and shorts for sweaters and leggings. Putting away the patio furniture and lawn mowers to make room for the dreaded snowblowers and preparing to winterize the boats and motor homes. One thing I do like about the changes is the fact that pumpkin pie blizzards are coming back to Dairy Queen!
I don't know if it's the honey-gold light, the cool breeze on warm days or the warm jewel-tone colors, but Autumn is my favorite time of the year.
There's something about September that makes me want to slow down, take long walks and deep breaths, and enjoy the world around me.
Really, with the holidays approaching and the rush of summer waning, September is the perfect time to slow down and appreciate the world around us. To take time to check some of those "want-to-dos" off our list and let the "must-dos" lie for a little while longer.
Of course, if you're an employee or business owner, you're a go-getter. So, you'll be using this "slow time" to gear up for the coming holiday season by planning out your holiday marketing strategy, ordering new merchandise and double-checking your holiday decor.
But do yourself a favor. Slow down enough that you can be present in the moment. Embrace the change.
Can you believe that the fourth quarter of 2022 is already upon us. This is one of my favorite times of the year. These last few months give us a chance to quantify our successes, spend some time with family and get our brains thinking about everything possible in the year ahead. But before you dive into planning for 2023 — I challenge you to celebrate this moment. Pause to reflect on what you have accomplished this year. Recognize the contributions of the teams you have assembled, built and encouraged to shine. And most importantly, be proud that by being FOR BUSINESS, you are a changemaker in the lives of everyone in our community. You've done an incredible job. Let's close it out strong.
The best views come after the hardest climb. True in life and true in business, the long hours, days and weeks where we temporarily turn into machines is always worth it in the end. Although we cannot always defer the workload, we can however, improve the mechanical feelings. Take extra moments to remind your teams that our best will look different each day, and that is OK. The grace we give as leaders will pay infinite dividends toward a positive work culture, workplace retention and recruitment. As we head toward the holiday season, remember the opportunities to give grace, to practice gratitude, and remember to recognize the powerful teams we lead each and every day. After all, businesses are built by teamwork and shine with the right attitude.
As president/CEO of the Hayden Chamber of Commerce, I have seen firsthand the value chamber membership has brought to many in our business community. Over the last 21 years, the chamber has built a reputation as an articulated, respected and effective advocate for the wide-ranging Hayden, Kootenai County and Inland Northwest business community. We hope to leverage that reputation to fulfill our mission of stimulating economic prosperity and fostering a vibrant and healthy community. We believe that a successful business environment is a key element of a robust quality of life in our community.
Before the Chamber takes a position on policy, does an event, creates training and marketing programs, advocates for our members, or any of the work we do here as the board, committees and staff, we look to see if it meets our mission. To keep in tune with the direction we have taken at the Chamber, we constantly revisit our policy and procedures, bylaws and mission statement. We feel it's important to be relevant and to take our temperature to ensure that we are fully meeting the needs of our business community and providing meaningful support and value for our members to assist them to thrive.
Now more than ever we see Hayden highlighted as a great place to live and sought after by industries as being the place, they want to do business, appreciating the changes that will take place in our community.
August was a busy month with many new members signing up to belong to the Hayden Chamber. New members lead to welcoming them with ribbon cuttings and grand openings. We welcomed N8's Northwest Billiards & Backyards and Elevate Academy North as well as Cast, Blast & Relax at our Chamber After Hours.
We also were happy to participate in the National Night Out with the Kootenai County Sheriff's Department and attend Night Under The Stars fundraiser for Safe Start.
Our Networking, Breakfast & Connections "Summer Party" was a huge success. This event brought out our members as the guest host speakers to tell about their business as they gave away a gift certificate or gift basket. The Best Western Plus Coeur d'Alene Inn supplied us with the best themed breakfast and even had tropical smoothies.
Keep an eye out for pictures from our Connecting Community & Business EXPO Fair and don't forget to SAVE THE DATE for the 2nd Outdoor European Christmas Market in December!
"The secret of change is to focus all of your energy, not on fighting the old, but on building the new." — Socrates
• • •
Andrea Fulks is the president/CEO for the Hayden Chamber of Commerce.