An active summer for the Post Falls Chamber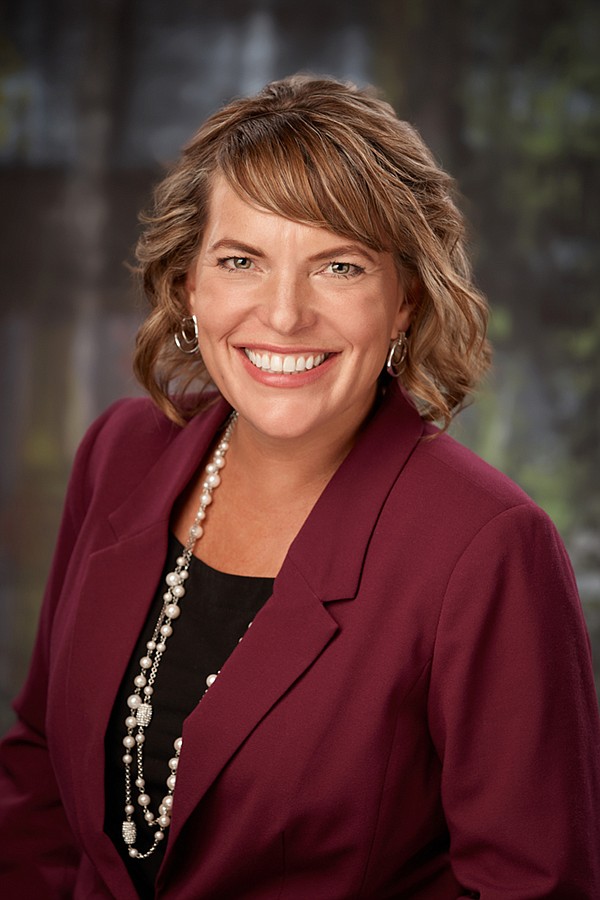 Each month I get the opportunity to write an article in the Business Journal of North Idaho and each month I struggle with what to write. What is relevant? What is interesting? Is anyone actually going to read this? Well, I ran into someone I hadn't seen in over a year at the North Idaho State Fair and he said "You know I read your article every month in the journal." I thanked him and thought, OK… there is one who reads it and that makes it all worthwhile!
The Post Falls Chamber of Commerce had a very active summer. We held our Connect 4 Lunch monthly meetings, three Lunch and Learn sessions, three Coffee Connections, several ribbon cuttings, two ground breaking ceremonies, and we shared area information to hundreds of visitors coming through our beautiful visitor center. We love connecting with so many wonderful people. One of our favorite things we did this summer was host six weeks of the River City Market and Music where we helped 40 small businesses each week to attract new customers and provided a gathering place for the Post Falls community. We had so many people stop by the information booth and thank us for bringing the market to Post Falls. It was such a great feeling to know that we could provide an opportunity like this for businesses and residents alike.
It makes me think of what Drew Repp spoke about at the Coeur d'Alene Area Economic Development Council's Annual Meeting. Drew talked about the traditional measures of economic development; things such as job growth and new businesses opening up. He shared that those are actually the goals of economic development; he challenged the audience to look at economic development as a whole and to identify what the fabric of our community is. Drew recommended that measures should include things like educational opportunities, affordable housing and quality of life. When all of these are going well, business will grow.
If you look at the things going on here now, we know we have work to do to keep our economy strong. It's no secret that we are facing affordable housing shortages and there are many people working on solutions from a multitude of angles. No one solution will fix the problem and it will take long term focus and effort. Thankfully we have a group of leaders willing to put the time in. When it comes to educational opportunity, we are rich with options available through the North Idaho Higher Education Consortium which includes North Idaho College.
North Idaho College is an integral part of our economic success. They employ more than 1,000 people and provide comprehensive programs and training that provide the skilled workforce our businesses need to thrive. I mention North Idaho College specifically because their accreditation is being threatened due to governance issues found during an investigation from the Northwest Commission of Colleges. This November, our community has the opportunity to ensure good leadership for the school by voting on three incoming Board of Trustee positions.
Much like our housing issue, there are groups of people coming together to educate the public on how important it is to research the candidates and then get out and vote. The Joint Chamber Public Policy committee is joining the charge to educate voters. We will be holding a forum at North Idaho College with all of the candidates where we will ask questions from the business community. The date has not yet been set but we will be announcing it soon. It will be a public event and I urge anyone reading this to come and bring friends. If North Idaho College loses its' accreditation; it would be an economic disaster and one that is easily prevented just by voting.
You can register now for your absentee ballot at www.voteidaho.gov. Absentee ballots will be mailed Sept. 23 and it makes voting so easy. Let's come together to keep the fabric of our community strong and successful.
This month we have several opportunities to network and grow, come see us on Sept. 20 for the Connect 4 Lunch at Red Lion Templin's on the River. We will welcome Andy Fields, CEO, University of Idaho- Coeur d'Alene, and Dr. Nick Swayne, president of North Idaho College to give us their vision for these important institutions.
Sept. 22, we said "Hats off to our Members" at our Annual Membership Appreciation Party. Members enjoyed complimentary food, beverages, prizes and games.
Sept. 26, was the Lunch and Learn at the Chamber sponsored by Orgill. Troy Thompson, owner and founder of AOF Financial, spoke about "Activating Freedom for Personal and Financial Success."
Sept. 28, enjoy coffee and pastries, networking and a presentation from the team at NUCA (National Utility Contractors Association) on the topic of "Workforce Development from the Ground Up."
Be sure to register for events at www.postfallschamber.com.
• • •
Christina Petit is the president/CEO for the Post Falls Chamber of Commerce.