Leading North Idaho into the future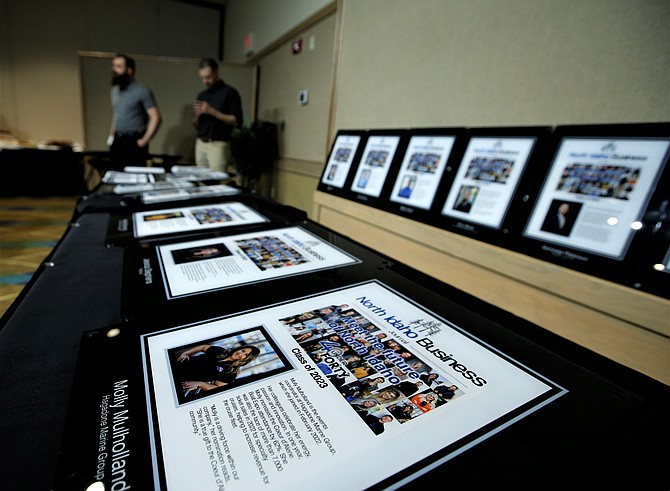 They're talented, inspirational, committed and making a difference in their work and in their communities.
The North Idaho Business Journal celebrated members of its inaugural 40 under 40 Class of 2023 with an awards reception Wednesday, April 19 at the Best Western Coeur d'Alene Inn.
The event was an opportunity to raise a glass to these extraordinary young professionals who were profiled in our March issue. They represent the best and brightest who are leading North Idaho into the future.
"The launch of this program signifies a momentous occasion as we honor and celebrate the exceptional talents of the next generation of leaders in North Idaho," said Clint Schroeder, president and corporate publisher for Hagadone Communications. "Our recognition of these remarkable individuals is a powerful reminder of their indispensable role in driving our community's growth and prosperity. By investing in these bright minds and spotlighting their innovative approaches to leadership, we secure a future of sustained success for our businesses and ensure the continuity of strong community leadership for generations to come.
Next, we will recognize the 20 Fastest Growing companies in North Idaho. The deadline to nominate an eligible business is May 25. See page 18 for details or visit https://nibj-fastest-20.webflow.io/.